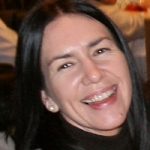 Virginia Corrochano
Position: Biobank Coordinator
Organisation: Centre for Biomedical Network Research on Rare Diseases
Area of work: Biobanks

Member of:
Contact information:
Address: C/ Alvaro de Bazan, 10 Bajo , Valencia, 46010, Spain

Role in RD-Connect:
In the context of the RD-Connect project Virginia will carry out the tasks assigned to CIBERER within the project, especially those related to biobanking.
Background:
Virginia Corrochano, PhD in Biology. She is the CIBERER Biobank Coordinator with 10 years of experience in clinical research in the field of rare immunological diseases and 8 years in R&D&I management. She has participated in the elaboration and coordination of the Spanish Rare Diseases Strategy of the National Health System and she also performs project management tasks for national and international research projects such as Orphanet or the EUCERD Joint Action.