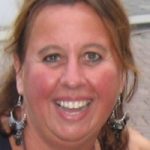 Marieke van Meel
Position:
Organisation: NephcEurope Foundation
Area of work: Biobanks, Ethical Legal Social Issues, Patient engagement

Member of: Biobank Assessment Panel, Patient Advisory Council (PAC), The Rare Disease Patient and Ethics Council (RD-PEC)
Contact information:
Role in RD-Connect:
Marieke van Meel is a member of the Rare Disease Patient and Ethics Council (RD-PEC) and Patient Advisory Council (PAC).
Background:
Marieke van Meel is a mother of three children. Her eldest child suffers from a rare disease called the nephrotic syndrome. From 2001 until 2010, she was a volunteer in and Chair of the Dutch Board for Nephrotic Syndrome of The Dutch Kidney Patient Organization. Among others, she worked as:
Patient representative in the Dutch WINS, Working-group of the Dutch Academic Hospitals for Idiopathic Nephrotic Syndrome.
Co-writer in the report for the Dutch Kidney Foundation "Restructurization of Dutch Health Care for Children with a Nephrotic Syndrome"
Team member in the development of a European Registry for Children with a complicated Nephrotic Syndrome
In January 2006, she started the development of a multinational alliance for Nephrotic Syndrome which in January 2010 lead to the founding of NephcEurope Foundation. This is an international patient-consortium consisting of independent national patient-organizations from various European countries that work together for the improvement of health-care for patients and for further intensification of research for Nephrotic Syndrome. NephcEurope Foundation works closely together with ESPN-WINS, the international working- group of Pediatric Nephrologists in the field of Nephrotic Syndrome and is a contributing member in the projects EurenOmics and RD Connect. NephcEurope is a member of EURORDIS, the alliance of European rare disease patient organisations.