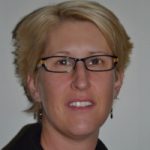 Caroline Graham
Position: Manager – Service Planning, Office of Population Health Genomics
Organisation: Office of Population Health Genomics (OPHG)
Area of work: Bioinformatics, Registries

Member of:
Contact information:
Address: Department of Health Western Australia, Level 3, C Block 189 Royal Street, , East Perth, WA 6004, Australia

Role in RD-Connect:
Caroline Graham is the Australian Secretariat, coordinator and manager of project activities.
Background:
Dr Caroline Graham establishes state-wide policies and programs in relation to genomic health services for WA. She provides advice and recommendations in relation to genetic services, policies and procedures to improve outcomes for people with rare or genetic disease. She identifies and promulgates best practice guidelines and represents the state's interests in relation to the translation of new genomics knowledge, informatics and technology that improve the treatment, management, evidence, efficiency and cost-effectiveness of healthcare delivery
Dr Graham is the National coordinator of the Australian Neuromuscular Disorders Registries that includes Duchenne Muscular Dystrophy, Myotonic Dystrophy, and Spinal Muscular Atrophy. She coordinates the establishment and partnering of Australia-wide and international registries and biobanks. Dr Graham has been instrumental in driving efficiencies in the operational capacity of Genetic Services of WA to deliver health benefit. She has achieved this by undertaking stakeholder consultations, evaluation of existing infrastructure and clinical service delivery, and development of recommendations for a quality framework.
Underpinning her policy and planning activities is 10+ years experience in biomedical research and 5 years as a Forensic Scientist.