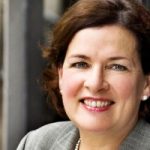 Bartha Knoppers
Position: Director of the Centre of Genomics and Policy
Organisation: McGill University
Area of work: Ethical Legal Social Issues

Member of: The Scientific Advisory Board (SAB)
Contact information:
Email

Website

Address: 845 Sherbrooke Street West , Montreal, Quebec, H3A 0G4, Canada

Role in RD-Connect:
Bartha Knoppers chairs the Scientific Advisory Board of RD-Connect.
Background:
Dr Bartha Maria Knoppers is the Director of the Centre of Genomics and Policy, Faculty of Medicine, Department of Human Genetics, McGill University. Her career has focused on the fields of medical law and biomedical ethics. For many years, she has been studying issues of societal importance such as biobanks, stem cells, cloning, human biotechnologies, genetic research on populations, assisted reproduction, neonatal screening, pharmacogenomics, rare diseases and the future of public health.
She held the Canada Research Chair in Law and Medicine (Université de Montreal: 2001-2009) and the Chair d'excellence Pierre Fermat (France: 2006-2008). A graduate of McMaster University (B.A.), University of Alberta (M.A.), McGill University (LL.B., B.C.L.), Cambridge University, U.K., (D.L.S.), Sorbonne Paris I) (PhD), she was admitted to the Bar of Québec in 1985 and named Governor and Advocatus Emeritus.
Bartha was the Chair of the International Ethics committee of the Human Genome Organization (HUGO), (1996-2004), and member of the International Bioethics Committee of the United Nations, Educational, Scientific and Cultural Organization (UNESCO) which drafted the Universal Declaration on the Human Genome and Human Rights (1993-1997). Co-Founder of the International Institute of Research in Ethics and Biomedicine (IIREB) (2000 – 2009), she founded the international Population Project in Genomics (P3G) as well as CARTaGENE, a Quebec population study in 2003. From 2000-2006 she served on the Board of Genome Canada, became Chair of the Ethics Working Party of the International Stem Cell Forum, Co-Chair of the Sampling/ELSI Committee of the 1000 Genomes Project (2008- ) and a member of the Scientific Steering Committee of the International Cancer Genome Consortium (ICGC) (2009- ).
Bartha has received four Doctorates Honoris Causa, is a Fellow of the American Association for the Advancement of Science, of The Hastings Center (Bioethics) and the Canadian Academy of Health Sciences (CAHS). She is an Officer of the Order of Canada.