This edition of the Newsletter has been prepared by the RD-Connect Patient Advisory Council (PAC), which comprises patients, families and patient representatives. The PAC engages in activities across the three EU-funded projects RD-Connect, NeurOmics and EURenOmics, informs them of issues important to patients and ensures a patient-centric approach throughout the projects. The increase in accessing information from genomic and other –omic technologies for the detection of rare diseases is highly exciting for researchers and clinical experts. For patients and clinicians it is a chance to treat diseases that before were left behind due to the limited number of patients with the condition. Treatments for rare diseases have been rapidly developing as part of the expansion of data and international collaboration, especially aided by patient organisations. The PAC considers the three partner projects key for accessing data for a better understanding of rare genetic diseases. The newsletter contains excerpts of the articles (see the full versions).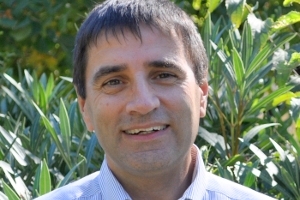 Interview with Christophe Beroud, the leader of RD-Connect work on clinical bioinformatics
Prof. Christophe Béroud leads the centre for molecular diagnosis of Congenital Muscular Dystrophies (MDC1A) and a bioinformatics team at the Aix-Marseille University Medical School. Within RD-Connect, he leads the work on clinical bioinformatics.
What is RD-Connect? Could you please explain the purpose and goal of the project?
RD-Connect is a European project that aims to reinforce collaborations in the rare disease field, not only in Europe but also at a worldwide level. It is funded by the EU in the context of the IRDiRC international project, which aims to discover most genes responsible for rare genetic diseases and 200 new therapies for rare diseases by 2020. RD-Connect is the bioinformatics arm of this worldwide initiative that will provide a unique platform and sophisticated tools to share data and extract knowledge from these data.
Why should we, patient representatives, be excited by bioinformatics?
Patients and patient representatives should be interested in bioinformatics because it allows to move in a new dimension. Imagine that with the best expert, you can read and analyse genomic sequences at a rate of few thousands per day. With bioinformatics, you can do billions per day! In addition, you can easily enrich information with data from multiple sources in a wink. If you imagine drug development, you can use the power of bioinformatics to create models, feasibility studies and patients' recruitment. Without bioinformatics, it will be almost impossible to move to the personalized medicine world.
How do you see involvement of patient groups, how can we optimize patient involvement in your opinion?
Even if you create the best software or database, it could rapidly turn useless if you do not have access to data. Patients own their data, which are key to build databases etc. Clinicians and geneticists also have access to complementary data about patients. This information can only be used if patients give their consent. Patients organizations are key actors to explain to the public what are the purposes of the research projects and why they should give their consent to feed the bioinformatics databases with key data.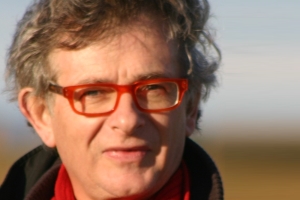 Developing the European Rare Kidney Disease Reference Network from the perspective of a European Patient Advocacy Group representative – interview with Daniel Renault
Daniel Renault is actively engaged in French and European associations for patients affected by Renal Genetic Diseases. Within RD-Connect, he is involved in patient engagement and ethics.
Based on your experience in the European Reference Network (ERN) for Rare Kidney Diseases (ERKNet), what is the role of patient associations in an ERN? (see RD-Connect News March 2017)
The role of patient organizations was recognized from the outset as a determinant for ERNs. These ERNs are dealing with "healthcare pathways for patients," it is logical that the latter have a say. ERKNet has made and will give patients plenty of room within the network and its implementation.
In the field of rare kidney diseases, we were fortunate to have already a single umbrella organisation in Europe (FEDERG) that covers the entire domain of ERKNet. For some other networks, integration is less easy due to a high number of associations that have no experience of working together. This advantage has enabled us, as early as 2015, to be proactive in bringing together all the European associations in the rare renal domain without waiting for the Commission's directives.
FEDERG, on behalf of the patients, thus contributed to the development of ERKNet with the nephrologists. In the implementation of the network, our involvement will focus in particular on the characterization of the pathways, the transition protocols (child-adolescent-adult), the ethical aspects, the development of patient capacities in safety and quality of care studies and development of research infrastructure (registries, biobanks). And of course our role will be to consistently ensure a strong and reactive link between the patients in the field and the management structure of the network.
Therefore, we have been involved from the start on the development of ERKNet, first as FEDERG and then more formally from the angle of the ePAG. The ePAG is the European Patient Advocacy Groups, which formalizes patient participation in the network process. Elections of patient representatives in ERKNet took place in spring 2016: Claudia Sproedt and I were elected representatives (respectively vice president and president of FEDERG).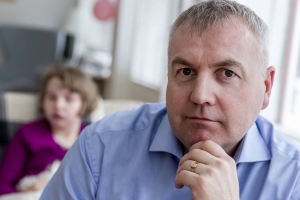 Visual awareness in rare diseases by Sigurður Hólmar Jóhannesson
Sigurður Hólmar Jóhannesson is the founder of Alternating Hemiplegia of Childhood (AHC) associations of Iceland, and Europe, and is a member of the RD-Connect PAC.
In today´s world, visual awareness is the most powerful way for anyone to get a message across, whether it be to the public or to professionals. It can be extremely difficult to explain the rare disease you or your loved one is experiencing so that it is completely understood by the receiver but a short video says more than a thousand words.
The AHC association of Iceland produced a few short films about Alternating Hemiplegia of Childhood (AHC) AHC is a rare neurological disorder that is extremely complicated and difficult to explain in words. The short films helped people all over the world to get a correct diagnosis and to explain the disease to friends and relatives. This inspired the association to create a full documentary about AHC called Human Timebombs. The documentary not only helps families that live with this devastating disorder but also helps to raise awareness, raise funds and is used for educational purposes for healthcare professionals and teaching hospitals in Europe and in the USA.
The AHC Association of Iceland gets emails every week with stories explaining how the documentary has helped families all over the world and receiving such news is always heartwarming.
Rare diseases that are difficult to explain are perfect for visual awareness.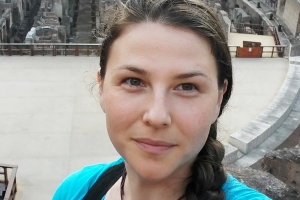 Crash Course in Patient-Researcher Communication by Veronica Popa

Veronica Popa is the mother of a child with Allan-Herndon-Dudley syndrome and is a member of PAC.
"The smallest piece of knowledge about rare diseases might be the grain of rice able to tip the scale in favour of us all."
Communication is simple in theory but it's way more complicated in reality. In a verbal communication, a simple schematic would be: sender, encoder, channel, noise, message, decoder and receiver.
Communication is a very complex process. Verbal communication is only a small part of the way we communicate and is not even the most efficient. Research shows for example that our brains are wired to interpret body language first and to compare that message with the one received verbally. While body language may differ from culture to culture, the approval/disapproval body language is universal.
People might show signs of mistrust, even without understanding why, when the two kinds of communication don't harmonize. For example, if someone says "We are extremely enthusiastic about this new treatment" while their arms are crossed across their chest, your brain will tell you to temper your enthusiasm since what he is saying might not be the full story.

Communication is never a one way street. Both sides should listen as well as try to convey their message. It is also good, in cases where complex concepts are being communicated, to ask questions in order to assess the efficacy of the communication strategy used.

"Research is vital for rare diseases". This is not a metaphor; this expression is as pragmatic as they come. It is a mantra that every patient or parent or a rare disease child starts absorbing in from the first second they find out their diagnosis. Understanding this makes them all willing to help and do their part to further this process. Sometimes though, bad communication gets in the way and walls are being built instead of trust. If we could rise above our fears, mistrust and personal agendas; if we could build bridges instead of walls, we could aim higher, way…way higher.

Each of us, patients or researchers, holds a piece of the puzzle. We won't be able to see the whole image unless we work together and give each other a chance to share even the smallest piece of knowledge that might prove to be the grain of rice that will tip the scale in the favour of us all, researchers and patients alike.

Reactions to the Report from the EMA Workshop on Patients Registries
In 2014, the European Medicines Agency (EMA) commenced a Registry Initiative aiming to optimise the use of registries in supporting medicines authorisations. Establishing a strategy of early engagement between marketing authorisation applicants and registry holders and a task force to support activities, a pilot phase was undertaken aiming to understand the barriers and enablers in using registries to support marketing authorisation applications and to inform the development of recommendations to optimise their use. The perspectives of multiple stakeholders including registry holders, patients, the pharmaceutical industry, health technology assessment representatives and regulators were then explored in a Registries Workshop held on the 28th October 2016. Participants described the challenges and barriers to collaboration, identified potential solutions and made recommendations to address identified limitations and to develop the next steps of the EMA Registry initiative. Several members of the PAC of RD-Connect have been aware of the workings of the EMA patient registry pilot project during the last two years.
Patient organisations are very interested to find out what will be the ultimate outcome in the use of registries specifically for regulatory approval and if this project will convince new applicants to implement disease based registries instead of product registries.

In 2016, the French Health Authority implemented a tool allowing patient organisations to give their opinion on a medicinal product before its market authorization.
This is at a pilot phase but more and more patient led information is being included in the developments and safety monitoring of medicines.
The article was written by the members of the RD-Connect PAC.

The new "For Patients & Families" section
on the RD-Connect website
To better address issues particularly relevant for the rare disease patients, RD-Connect has published the new For Patients & Families section on the RD-Connect website. The section contains the full versions of the articles above, and is undergoing further development. In the future, it will be expanded with content such as videos and guides for patients interested in starting a new patient registry.
EURenOmics promotional videos
EURenOmics, a partner project of RD-Connect, has released a series of video to disseminate their research on rare kidney diseases. The videos contain interviews with different EURenOmics members, explaining different aspects of the project. Watch here.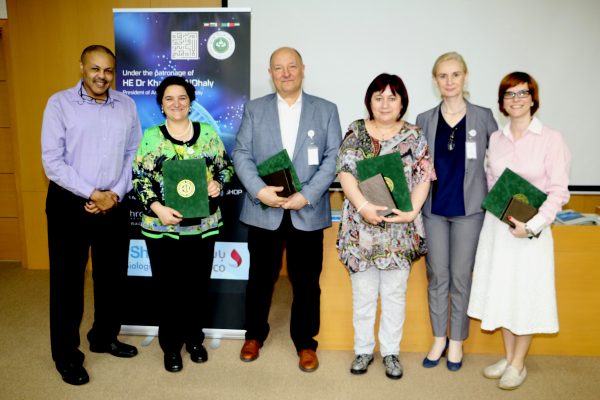 RD-Connect workshop in Bahrain
The Princess Al Jawhara Center / Arab Gulf University in Manama witnessed an important event: an international scientific workshop aimed to discuss the mechanisms of preparing a national and Gulf registry for rare diseases and a Gulf plan to deal with rare diseases using international expertise. The event took place on the 7th and 8th of April 2017 at the Princess Al Jawhara Center in Manama, following the national campaign through which Princess Al Jawhara Center seeks to contribute to international efforts to promote awareness and to increase the knowledge on rare disorders, considering that new innovative personalized treatments are starting to be available to improve the quality of life of these patients and their families.
The workshop was the first of its kind in the Kingdom of Bahrain. The members of RD-Connect were among the invited experts in genomics, scientific research, public health and patient rights advocates, all of whom discussed ways of placing rare diseases as an important priority in the health care agenda and promote scientific research in the field of rare diseases.

Course "NGS in a diagnostic setting" in Ljubliana
3Gb-TEST and RD-Connect are organizing a 3-day course on 25-27th September in Ljubljana, Slovenia. The course focuses on clinical diagnostics using exome/genome sequences, variant identification and analysis including afternoon practical sessions, which will cover various analysis tools, including the RD-Connect genomics platform and the bioinformatic tools developed within RD-Connect. For more details, visit the course page.
ESHG Conference in Copenhagen

The European Human Genetics (ESHG) Conference 2017 in Copenhagen marks the 50th Anniversary of the first ESHG Conference, which took place in Copenhagen in 1967. The meeting will take place on the 27th – 30th of May 2017. The program covers different aspects of human genetics – the past, present and future, various disease areas and cutting-edge approaches. For more information visit the conference website.
RD-Connect platform update
The platform now contains over 2000 cases
and has a new feature update.
RD-Connect has released version 12 of the genomics platform.
By mid-year, the platform will contain data from almost 3000 individuals.
New functionalities in the latest release:
• filtering by ClinVar classification and by transcript biotype
• pre-selection of global stringency filtering (HIGH, MEDIUM, LOW) and ClinVar filtering
• links from variant position to VarSome and to ClinVar
• new column to the sample tab (called "User ID") with the external ID of each sample that links out to the Phenotips entry
In addition, scrolling has been simplified, and users can now export results of more samples simultaneously.
For the latest updates, follow the RD-Connect platform release notes.
PhenoTips has been upgraded to version 1.3 and is being migrated to the in-house servers. This will speed up how quickly the phenotypic data will be accessible in the platform.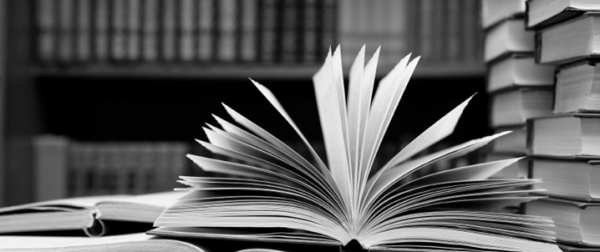 Biallelic Mutations in DNAJC12 Cause Hyperphenylalaninemia, Dystonia, and Intellectual Disability
Anikster Y, et al., (2017)
American Journal of Human Genetics
Phenylketonuria is an inborn error of metabolism, in which the enzyme phenylalanine hydroxylase (PAH) cannot metabolise dietary phenylalanine, which build up to toxic levels and cause intellectual disability. Newborn screening for increased phenylalanine levels in the blood allow early detection of phenylketonuria and prevention of the symptoms via phenylalanine-restricted diet. Most individuals with increased phenylalanine levels harbour mutations in the gene encoding PAH or show defective metabolism of BH4 (PAH's helper molecule) and certain neurotransmitter deficiencies. This study, in which RD-Connect partners were involved, reports six patients with elevated phenylalanine levels, neurodevelopmental delay, movement abnormalities and a unique profile of neurotransmitter deficiencies, who had no known mutations affecting phenylalanine hydroxylase or BH4 metabolism. Whole-exome sequencing of the six affected individuals identified mutations in the DNAJC12 gene encoding a protein, which interacts with the phenylalanine hydroxylase and speeds up the conversion of phenylalanine into tyrosine. The protein is also involved in the conversion of tyrosine into certain neurotransmitters, which explains the unique neurotransmitter deficiencies in the patients. The DNAJC12 mutations in the patients reduced the activity of PAH and therefore led to accumulation of phenylalanine. Early treatment with BH4 and/or neurotransmitter precursors had outstandingly good effects and prevented neurodevelopmental delay in the one individual treated before symptom onset. The study concludes that in cases of unresolved elevated phenylalanine, DNAJC12 sequencing should become a standard diagnostic procedure, as early treatment could save those children from mental retardation.

The ethical framework for performing research with rare inherited neurometabolic disease patients
Giannuzzi V, et al., (2017)
European Journal of Pediatrics
The need to conduct clinical trials to develop well-studied and appropriate medicines for inherited neurometabolic disease patients faces ethical concerns mainly arising from four aspects: the diseases are rare; they include young and very young patients; the neurological impairment may compromise the capability to provide 'consent'; and the genetic nature of the disease leads to further ethical implications. The authors intended to identify the ethical provisions applicable to clinical research involving these patients and to evaluate if these cover the ethical issues. In their research, they found that the EU legal framework offers a number of ethical provisions that govern the clinical research on paediatric, rare, inherited diseases with neurological symptoms. Numerous publications deal with informed consent, newborn genetic screening, gene therapy and rights/interests of research participants. Additional information arising from EU projects on sharing patients' data from different countries, the need to fill the gap of the regulatory framework and to improve information to stakeholders and patients/families. The authors refer to RD-Connect as the major player in international data sharing and recognise its work on the use of prospective, retrospective and broad consent, re-consent, waiver of consent, opt out method (giving consent by not declining to give consent) is discussed and templates are provided.
The authors have identified several recommendations on ethical aspects applicable to inherited neurometabolic disease research in Europe, but also concluded that they all lack a common ethical approach.

Follow RD-Connect on social media!
The newly launched RD-Connect Facebook page creates an opportunity for RD-Connect to better engage with patient communities and other rare disease stakeholders active on Facebook.
By following RD-Connect on Twitter (@ConnectRD), you can stay up to date with breaking news regarding RD-Connect and and the rare disease research community, including conferences, workshops, events, calls and more.
Why did I get this email?
You received this email because you are associated with RD-Connect, EURenOmics or NeurOmics or because you signed up online. We will send you one email per month with news relevant to these projects and to IRDiRC. If you don't want to receive any further newsletters, you can unsubscribe below. If you're reading this online or if it was forwarded by a friend, you can sign up to future editions here.