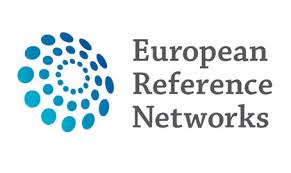 Launch of the European Reference Networks for Rare Disease in Vilnius
The inaugural meeting of the European Reference Networks (ERNs) took place in Vilnius, Lithuania on the 9-10th of March. This was the official kick off meeting for the newly formed networks. The ERNs are the result of an EU initiative to form networks of healthcare providers (HCPs) in the field of rare disease (RD) and other highly specialised domains. The 24 ERNs approved in December 2016 (see the full list) will involve over 900 HCPs (centres of expertise) in 26 European countries. The goal is to allow for better knowledge exchange and enable patients to receive advice and care from rare disease experts in other EU countries, where required, on the grounds that "it's knowledge that should travel, not the patient".
Around 600 participants attended the Vilnius conference - policy makers, patient representatives, members of the ERNs, and more - who discussed various aspects of the ERNs. The meeting was opened by a video address from President of the European Commission (EC) Jean-Claude Juncker, followed by the speeches of senior EC figures Vytenis Andriukaitis and Xavier Prats Monné, who emphasized the political significance of the ERNs. Iiro Eerola from the Directorate-General for Research & Innovation at the EC emphasized the role of the ERNs for research and specifically mentioned RD-Connect as an example project in rare disease research.
The 1st day of the conference was live streamed and ended with an award ceremony, where coordinators received certificates for their ERNs. The 2nd day of the conference was dedicated to the kick-off meetings of individual ERNs, where 15-20 representatives from each network discussed plans for the 1st year activity and debated on issues such as governance, clinical care and research priorities.
The program also included four roundtables, which explored some of the challenges and opportunities facing ERNs:
Governance and Management: Roundtable 1 focused on the organisational aspects of the ERNs. It was stressed that ERNs need to cooperate, as they deal with complex syndromes with many overlapping phenotypes (e.g. combination of eye and metabolic dysfunctions). To help deal with these issues the EC will open a tripartite IT platform for (1) ERN internal communication, (2) sharing patient data and telemedicine, (3) public outreach. The IT platform that will support Networks' operation will facilitate cross-ERN working.
Policy and Legislation: Roundtable 2 illustrated the origins of ERNs, through presentation of EU rare disease policies. ERNs are based on a long-term history of EU policies and legislation on rare diseases and joint actions, such as EUCERD JA and now RD-Action,which were particularly important for 'bringing ERNs to life', in terms of conceptualising what the Networks should do and should be, and later in implementing them .Speakers also presented the pan-EU initiatives around RD registration and research, which will support and enhance the ERNs' operations (including RD-Connect).
National Healthcare Systems: Roundtable 3 focused on embedding ERNs into national healthcare systems. As ERNs are not time-limited projects but permanent innovations, they should complement national networks, where existing, and not replace them. Member States will need to consider carefully how patients will navigate the existing national pathways to reach the services of an ERN, when necessary. Participants emphasized the importance of the participation of the countries with no representation in certain ERNs. As an example, Malta presented how, as a small country, they plan to collaborate with all ERNs.
The Future for ERNs: Roundtable 4 focused on the way forward and future plans for ERNs. A great deal of progress has been made over the last 5 years. A particular area of celebration was around the strong involvement of patient communities in all aspects of ERNs, and members of the European Patient Advocacy Groups (ePAGs) gave inspiring presentations on how this engagement will continue and grow in the future. However, the risk of unrealistic expectations of ERNs delivering too much too soon was also pointed out: it will take years before the ERNs become fully functional, so caution and reasonable perspectives are necessary.
The presentations from the meeting and conference report will be publically available via the event's website. For more information on specific ERNs and different aspects of their work, see the ERN brochure. More detailed summaries of the Networks, e.g. their scope and structures, are available on the RD-ACTION webpage.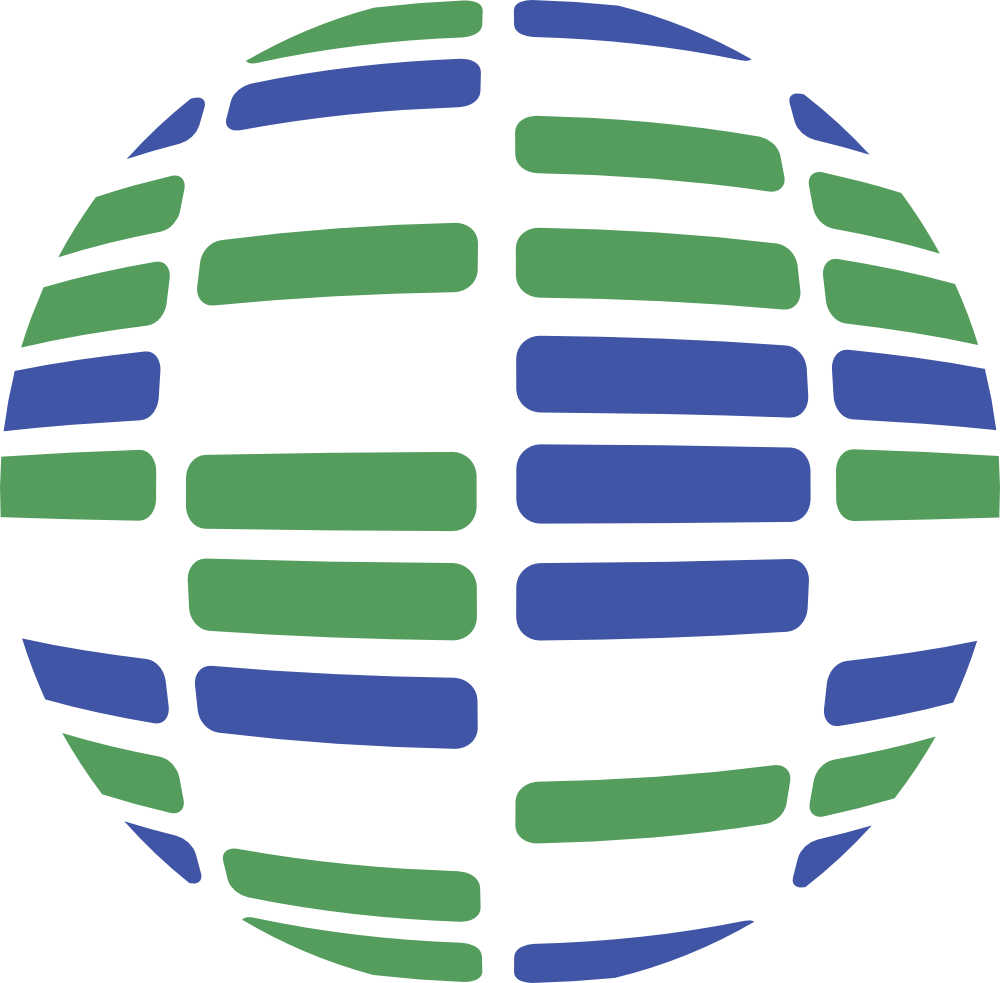 How will RD-Connect contribute to the ERNs?
RD-Connect represents a unique opportunity for data sharing within and across the ERNs. RD-Connect supported all 24 ERN applications and will make its infrastructure available to support the ERNs in research, data sharing and genetic diagnosis.
To allow wider support, an application for the RD-Bridges project was submitted on the 29th of March to the Horizon 2020 infrastructure programme. If successful, RD-Bridges will support ERNs in consistent contributing data to the RD-Connect genomics platform and using them for research on rare diseases.
In case of rare diseases, healthcare and research are tightly connected. Although the ERNs will primarily focus on cross-border healthcare, they are also intended as key research and knowledge centres, contributing to the latest scientific findings, for which RD-Connect and RD-Bridges will be key partners. The ERNs will share patients' genomic and phenotype data on the RD-Connect platform to share them within and across networks, facilitate research and therapy development.
For optimal performance, the ERNs will implement interoperability standards to link different types of medical data such as omics, patient registries and biobanks. Having extensive experience in data linkage and interoperability, RD-Connect and RD-Bridges will help the ERNs by providing the integrated platform for data sharing as well as providing the existing and new patient registries with interoperability tools and technical support.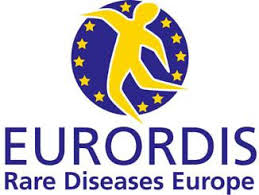 The role of patient organizations in the ERNs
The ultimate goal of ERNs and other initiatives addressing rare diseases is to improve patients' outcomes and the quality of life. Therefore, it is crucial that patients, as main beneficiaries, are actively engaged in the work. For over a decade, patient organisations, particularly EURORDIS, have been strongly engaged in the development of the networks for rare diseases. Their role is to ensure that all they work in the patient-centric way and benefit equitably all rare disease patients across Europe.
EURORDIS, which represents 733 rare disease patient organisations in 64 countries, has been actively engaged in the formation of the ERNs from the very beginning, when the first concept of pan-European networks was born. 'ERNs will break the isolation that rare disease communities face and make experts visible to patients across Europe, magnetising patient needs to the right experts quicker.' – says the Matt Bolz-Johnson, Healthcare and Research Director at EURORDIS in his interview for the ERN brochure. One of the main gains for the patients will be faster and more accurate diagnosis, and – thanks to the exchange of knowledge between healthcare centres - improved therapeutic best practices.
See the full article "Focusing on improving patients' health outcomes: the role of patient organisations" on pages 38-39 of the ERN brochure.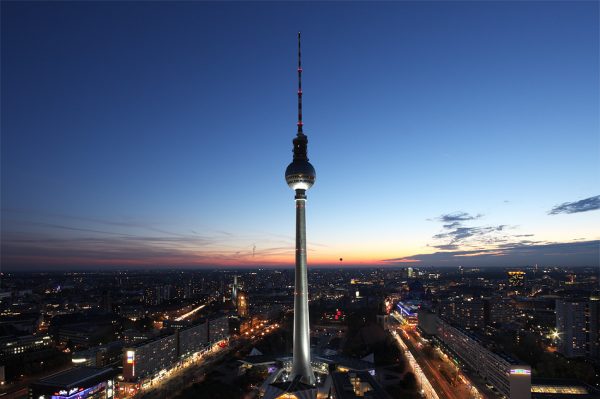 Don't miss out on training opportunities for scientists at the annual meeting in Berlin!
As part of the joint RD-Connect, NeurOmics and EURenOmics annual meeting in Berlin (1-5th of May 2017) RD-Connect will provide a number of training opportunities for rare disease researchers.
The training sessions will take place on Wednesday 3rd May and are open to all.
• RD-Connect Platform training: two sessions available at 13:00-15:00 and 15:30-17:30
• RD-Connect Sample Catalogue training: 15:30-17:30
These interactive hands on training sessions will provide opportunities to discuss how the RD-Connect platform can benefit your research. More information about these sessions is detailed below.
If you are interested in attending then please contact Libby Wood directly .
RD-Connect Genomics Platform Training
The RD-Connect genomics analysis platform is live and being used by researchers across the world for gene discovery and accelerating diagnosis. This training session provides an opportunity to learn about how the platform can be used for you research and how you can contribute data. Some of the new features of the platform will be demonstrated including filtering based on Runs of Homozygosity, OMIM and HPO terms, actionable gene list and gene panel lists as well as filtering across samples for a specific variant, gene or region.
RD-Connect Sample Catalogue and data harmonisation for biobanks
The RD-Connect biobanks infrastructure is now set up and ready to welcome all rare disease biobanks to share data with the centralized sample catalogue and be listed in ID-Cards directory.
RD-Connect is pleased to work with biobanks and would welcome anyone working in this area to attend this training session. In this session you will have the opportunity to see a demo of the Sample Catalogue, learn step-by-step on how to share sample data and learn about the process of participation.
You may watch a video which describes some of the advantages for rare disease biobanks to participate in RD-Connect Platform.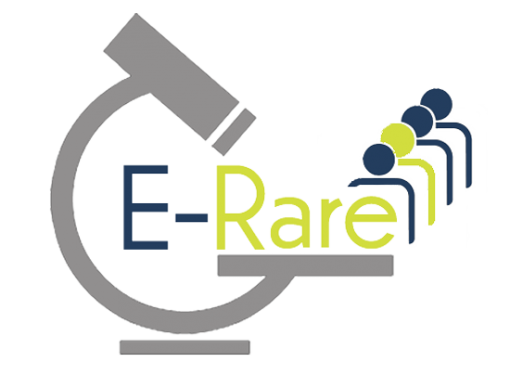 E-Rare workshop on data sharing and harmonization
E-Rare is organizing a workshop on data sharing and harmonization to better advance these issues and allow open discussion on future needs. Top specialists in the field will present on the available state-of-the-art tools and provide a practical hands-on session.
E-Rare is a European Area Network for Research Programs on Rare Diseases. It gathers 26 funding organizations from 18 European, associated and non-European countries. The principal goal of E-Rare is to maximize the scarce resources and coordination of efforts to develop research in the area of rare diseases via systematic funding and exchange of best practices.
The workshop will take place on the 3rd and 4th of May in Berlin, starting with a joint poster session with RD-Connect, NeurOmics and EURenOmics. This workshop directly follows the RD-Connect annual meeting at the same venue in Berlin.
The workshop will be composed of a plenary session, round table discussion and a hands-on session to discuss the following topics:
• Application of the data sharing policies and recommendations by the researchers
• Data sharing and harmonization tools and platforms
• Integrating, tools, platforms and patients participation: what is desirable and how to get there?
• « Hands on » experience
For more information, have a look at the program. The number of places is limited! The deadline for registration and poster submission is the 7th of April.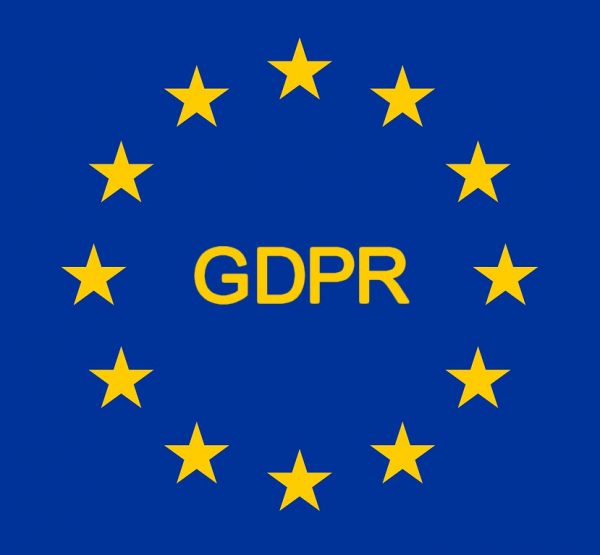 New Version of the Answers to FAQs on EU General Data Protection Regulation (GDPR)
In April 2016, the European Parliament and the Council on the Protection of Natural Persons are expected to adopt the General Data Protection Regulation (GDPR). In contrast to the previous EU directives, which could be implemented differently by each country, the GDPR will be directly applicable in all Member States from the 25th of May 2018.
GDPR aims at strengthening and unifying data protection for individuals within the EU. Regulation covers all data that allow identification of an individual – not only images and recordings but also biological data as well as data concerning health, which as sensitive data have additional requirements.
BBMRI-ERIC Common Service ELSI has created a document to answer to Frequently Asked Questions (FAQs) about how the EU General Data Protection Regulation will apply to biobanks, collections of human samples and associated health data, in the EU. The new version, published in March 2017, expands on the previous version that was published in 2016. For more information, click here.

Results of the MIUF survey on the Research Infrastructure use
CORBEL (Coordinated Research Infrastructures Building Enduring Life-science Services) has published the results of the MIUF (Medical Infrastructure/Users Forum) survey run last year among the scientific community to capture expectation regarding research infrastructures.
The main findings included great appreciation and overall satisfaction from research infrastructures and their accessibility, but also the need for better dissemination strategies. The results also showed the demand for more omics and computational analysis services and low priority given to quality standards of RI data and services.
For more details, see the MIUF survey report.


Bioethics symposium in Vienna
The BBMRI-ERIC Bioethics Symposium will take place on the 5th of April in Vienna and will discuss the main challenges arising from recent advancements in life sciences. New technologies like stem cell research, organoids and genome editing have raised enormous expectations within the biomedical research community, patients and the general public. At the same time many ethical questions have emerged and need to be discussed in an open dialogue.
The Bioethics Symposium, which will be held at the Institute of Molecular Biotechnology (IMBA), will address the scientific community, opinion leaders from diverse fields, and the interested public. Its aim is to foster a dialogue on ethical up-to-date issues like data sharing, biobanking, genome editing, stem cell and organoid research and raise awareness for responsible research. The goal is to bridge biotechnological research and relevant ethical aspects as well as to encourage an interdisciplinary dialogue, and to highlight best practice examples. You can register till the 4th of April here.

Inserm Workshop 246 in Bordeaux
This 1.5-days long BBMRI-ERIC workshop will take place on the 15-17th of May in Bordeaux, France. It will focus on the methodological issues of management and reuse of health data and provide insights and tools regarding open data, management of FAIR data (Findable, Accessible, Interoperable, Reusable), data discovery and reuse, and confidentiality and security. It will explore the best practices to adopt throughout research processes and expected benefits of this endeavour. The workshop will be followed up by the phase II workshops in Vandoeuvre-lès-Nancy (27-28th June 2017) and Paris (29-30th June 2017). For more information, see the workshop webpage.
RD-Connect platform update
The platform contains now 1955 samples and has 221 registered users.
In March, RD-Connect has released version 11 of the platform, which now contains new functionalities:
• Searching OMIM by ID, or disease name in Genes, Disorders, and Phenotypes section, in order to obtain a list of associated genes to use for filtering.
• Searching HPO by ID, or phenotype in Genes, Disorders, and Phenotypes section, in order to obtain a list of associated genes to use for filtering.
• Users can now see how many samples they have access to, how many they own, how many have been shared with them, and how many are visible to all registered users in the Sample Selection section.
• 3 new pre-defined Gene Lists - Digenic genes, imprinted genes (confirmed), imprinted genes (suspected)
In March, the platform has incorporated 450 samples from the BBMRI-LPC call, encompassing 10 different types of diseases.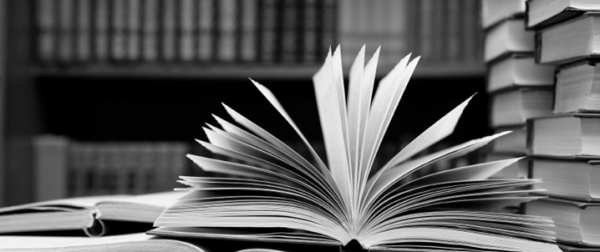 A novel recessive TTN founder variant is a common cause of distal myopathy in the Serbian population
Perić S, et al., (2017)
European Journal of Human Genetics
This study analysed several genetic variants that occur in the TTN gene encoding titin, the largest protein in human body, which connects muscle microfilaments and is critical for muscle elasticity. Most TTN variants are harmless, but some may cause pathologies of the skeletal or cardiac muscle. Using whole-exome sequencing, the authors of the study identified a novel TTN founder variant in 14 Serbian patients with autosomal recessive distal myopathy (DM) - a hereditary disease characterised by muscle wasting in the lower legs, forearms, feet and/or hands. The variant is located in the region of the gene encoding the part of titin called "M-line". Recessive TTN variants are often the cause of DM in Serbia, and the TTN founder variant in one chromosome can cause the disease when combined with a certain additional TTN variant in the other chromosome. The researchers found nine of such additional TTN variants affecting the titin length, structure or composition. All analysed DM patients had at least one copy of the TTN founder variant and showed symptoms resembling TMD (tibial muscular dystrophy): adult disease onset and weakness mainly in lower limbs. Given its high frequency, the common TTN founder variant is probably the most common cause of DM in Serbia. This study, funded by RD-Connect, sheds light on the genetics and phenotype of DM in Serbia and suggests that genetic testing for the common TTN founder variant should become a standard procedure in the diagnosis of Serbian DM patients.
Outcomes of an International Workshop on Preconception Expanded Carrier Screening: Some Considerations for Governments
Molster CM, et al., (2017)
Frontiers in Public Health
Carrier screening is a type of genetic testing used to assess a couple's risk of having a child with a recessive genetic disorder. It allows identifying individuals at risk and if performed before pregnancy, it lets them make informed reproductive choices. Population-based screening programs, such as cervical cancer screening, are a commonly adapted public health approach, but in most countries, programs for population-wide carrier screening have not yet been adopted. However, with the development and reducing cost of high-throughput sequencing technology, possibility of expanded simultaneous carrier screening for multiple diseases has emerged and is becoming an emerging issue for governments. The traditional criteria for evaluating population-based screening do not consider certain issues relevant to carrier screening. As no consistent guidance for developing relevant criteria exist in the literature, a satellite workshop was held at the European Society of Human Genetics Conference in June 2015 to identify key public policy issues related to preconception expanded carrier screening, which governments should consider when deciding whether to publicly fund such programs. Forty-one international experts discussed the conditions to be tested and the elements of the screening program itself. As only severe conditions would be screened for, it has to be well defined what "severe" means. It is also necessary to consider, among others, reliability and accuracy of screening tests, equitable availability and downstream effects and costs of follow-up interventions for the identified carriers. This study, supported by RD-Connect, provides guidance on priority issues for the governments when introducing population-based carrier screening into national healthcare systems and may therefore contribute to the prevention of rare genetic diseases.
Design of a framework for the deployment of collaborative independent rare disease-centric registries: Gaucher disease registry model
Bellgard MI, et al., (2017)
Blood Cells, Molecules, and Diseases
One of the major challenges of the orphan drug clinical trials is the lack of high quality data on treatment efficacy that would allow determining e.g. the right dosage and optimal age to start therapy. As is requires comparing high quality efficacy data across large international patient cohorts, these questions often remain unresolved until a drug enters the market. It is therefore essential to capture comprehensive patient data with limited corporate involvement, and development of collaborative, non-proprietary, patient-centric registries for post-market surveillance regarding orphan drug efficacy. Several existing drug registries collect data on the efficacy, treatment outcomes or toxicity of the three available enzyme replacement therapies. Their sustainable cooperation would dramatically improve the ability to capture comprehensive clinical, genetic and therapeutic information on patients with rare diseases. The RD-Connect partners from the Murdoch University in Australia addressed this by extending an open-source registry platform, the Rare Disease Registry Framework (RDRF) to establish an Independent Rare Disease Registry (IRDR). To determine system requirements, methods of data capture, consent, and reporting, the authors engaged with an established rare disease community for Gaucher disease to develop a Gaucher registry (GR) as the first IRDR. The registry, based on a non-proprietary IRDR model, can serve as autonomous data repository and, more importantly, ensures that the relevant data are available to appropriate stakeholders in a secure, timely and efficient manner to improve clinical decision-making and benefit rare disease patients.

Follow RD-Connect on social media!
The freshly launched RD-Connect Facebook page creates an opportunity for RD-Connect to better engage with patient communities and other rare disease stakeholders active on Facebook.
By following the RD-Connect profile on Twitter (@ConnectRD), you can stay up to date with the breaking news regarding RD-Connect and and the rare disease research community, such as conferences, workshops, events, calls and other.
Why did I get this email?
You received this email because you are associated with RD-Connect, EURenOmics or NeurOmics or because you signed up online. We will send you one email per month with news relevant to these projects and to IRDiRC. If you don't want to receive any further newsletters, you can unsubscribe below. If you're reading this online or if it was forwarded by a friend, you can sign up to future editions here.