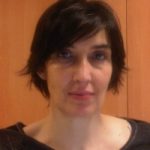 Vinciane Pirard
Position: Director Public Affairs EMEA
Organisation: Genzyme Europe B.V.
Area of work: Impact

Member of:
Contact information:
Address: Gooimeer 10 , DD Naarden, 1411, Netherlands

Background:
Vinciane is a graduated doctor in Medicine from the Université Catholique de Louvain in Belgium. Vinciane has a long standing experience in pharmaceutical medicine, with a special focus on late development programs and commercialisation. Vinciane joined Genzyme in 2002 to work on genetic metabolic disorders. She led the MPS global medical affairs programs and registry and the Medical Affairs department for rare diseases in Europe. Throughout her career at different companies she has been involved with numerous therapeutic areas and is very familiar with observational trials and registries and bringing (orphan medical) products to market. She recently joined the public affairs team at Genzyme Europe where she is responsible for the key external relations with European stakeholders.