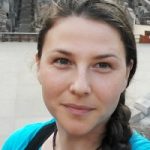 Veronica Popa
Position: Allan-Herndon-Dudley Patient Advocate
Organisation: MCT8-AHDS Foundation
Area of work: Patient engagement

Member of: Patient Advisory Council (PAC)
Contact information:
Role in RD-Connect:
Veronica is a member of the RD-Connect Patient Advisory Council (PAC).
Background:
Veronica is a mother of a child with Allan-Herndon-Dudley syndrome (AHDS) and a passionate advocate for her son's condition. She is reaching out to both patient and scientific communities in order to create the first AHDS patient registry and the first patient organization in order to boost research in this field.