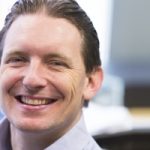 Steven Laurie
Position: Senior Data Analyst, Data Analysis Team
Organisation: Centro Nacional de Análisis Genómico
Area of work: Genomics Platform

Member of:
Contact information:
Email

Website

Address: Baldiri Reixac, 4 , Barcelona, 08028, Spain

Role in RD-Connect:
Steve is one of the main developers working on the RD-Connect Genome-Phenome Analysis Platform.
Background:
Steve studied Zoology at the University of Glasgow before completing an MRes. in Molecular Genetics at the University of Manchester, where he undertook research projects focusing on the genetics of both Arabidopsis and cystic fibrosis.
His interest in the influence of genetics on human disease was furthered during time at the WTCHG, Oxford where he worked on the immunogenetics of susceptibility to severe malaria for a couple of years, before moving to Barcelona. He transitioned from bench scientist to bioinfomatician whilst completing his PhD in Comparative Genomics from the Universitat Pompeu Fabra/Hospital del Mar Medical Research Institute in Barcelona in 2013, before joining the Data Analysis Team at CNAG later that year.