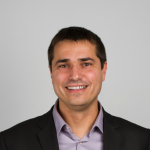 Sébastien Degot
Position: Consultant
Organisation: Finovatis
Area of work: Management

Member of:
Contact information:
Email

Website

Address: 65, cours de la liberté , Lyon, 69003, France

Role in RD-Connect:
Sebastien is part of the RD-Connect Management Team, supporting the coordination team and project partners with technical, administrative and financial matters.
Background:
After a PhD in cellular and molecular Biology at Pasteur University (Strasbourg, France) and a post-doctoral fellowship in BCMP department (Harvard Medical School, Boston, USA), Sebastien spent 6 years in a start-up company (CYTOO) as Head of R&D projects. In 2016, Sebastien joined FINOVATIS as consultant/project Manager.