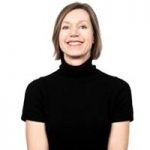 Samantha Parker
Position: Chief Patient Affairs/Health Policies Officer
Organisation: LYSOGENE

Member of:
Contact information:
Address: 52 rue de la Boétie , Paris, 75008, France

Background:
Samantha has 15 years' experience working in rare disease research and public health collaborative networks. Specific activities include: expanding the expert disease community of healthcare professionals, patients, industry and regulators; building disease registries and natural history studies; developing consensus care guidelines; building measures to improve quality of diagnosis and patient care, in particular addressing differences between countries and centres. Samantha has also contributed, several years, to the area of independent professional education and training in rare diseases.