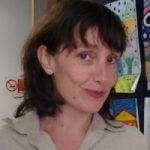 Sabina Gainotti
Position: Researcher
Organisation: Istituto Superiore di Sanità (ISS)
Area of work: Ethical Legal Social Issues, Registries

Member of:
Contact information:
Email

Website

Address: National Center for Rare Diseases, Viale Regina Elena, 299 , Rome, 00161, Italy

Role in RD-Connect:
Currently, she is collaborating with RD-Connect especially in the activities concerning rare disease patient registries, development of the Registry & Biobank Finder and ethical, legal and social issues (ELSI).
Background:
Sabina is a medical sociologist and a bioethicist.
At the Istutito Superiore di Sanità, she has been collaborating with the Bioethics Unit in several research projects on Public health ethics and research ethics since 2004. In 2011, she joined the National Center for Rare Diseases to collaborate with the EPIRARE European Platform For Rare Disease Registries.