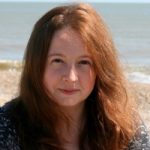 Rachel Thompson
Position: RD-Connect Communications and Data Platform Manager
Organisation: Newcastle University
Area of work: Genomics Platform, Management

Member of:
Contact information:
Address: John Walton Muscular Dystrophy Research Centre, International Centre for Life, Central Parkway , Newcastle upon Tyne, NE1 3BZ, United Kingdom

Background:
Rachel has a background in writing, communications and web content authorship and worked as communications officer for the TREAT-NMD neuromuscular network and subsequently with the UK SMA patient registry and SMA clinical research communications. She studied chemistry and has an MChem degree from Oxford University and teaching qualification from Edinburgh University. After working in Prague from 1999 as a project manager for a translation company and a Czech to English medical translator, she returned to the UK to work in e-communications, grant writing and web content development for TREAT-NMD. Having been integrally involved in writing and setting up RD-Connect, she formally moved across to the project in February 2013 to provide web and communications support and manage activities relating to the central data-sharing platform.