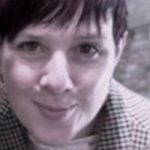 Pauline McCormack
Position: Senior Lecturer
Organisation: Newcastle University
Area of work: Ethical Legal Social Issues

Member of: The Rare Disease Patient and Ethics Council (RD-PEC)
Contact information:
Role in RD-Connect:
Pauline is researching patient inclusion strategies for RD-Connect and also Chairs the Rare Disease Patient and Ethics Council (RD-PEC).
Background:
Pauline is a medical sociologist with a background in education, social policy and participatory methods. She works as a Research Associate with the Policy, Ethics and Life Sciences group at Newcastle University. Her research encompasses disability, patient participation and bioethics, in particular notions of power, the patient voice, perceptions of quality of life and how policy serves individuals.