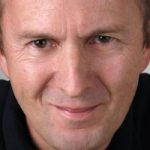 Nenad Blau
Position: Professor of Clinical Biochemistry
Organisation: University of Zurich
Area of work: Biobanks

Member of:
Contact information:
Address: Steinwiesstrasse 75 , Zurich, CH-8032, Switzerland

Phone: +41 44 2667539

Background:
Professor Nenad Blau, PhD, was a head of the laboratory for the diagnosis of tetrahydrobiopterin and neurotransmitter disorders at the University Children's Hospital in Zürich, Switzerland until November 2011 and is now affiliated with the Division of Metabolism in Zürich. He is a senior lecturer in biochemistry and metabolic disorders at the University of Zürich and author of more than 300 research publications, including the standard books "Physician's Guide to the Laboratory Diagnosis of Metabolic Disease", "Physician's Guide to the Treatment and Follow-up of Metabolic Disease", and "Laboratory Guide to the Methods in Biochemical Genetics". His research group discovered several new inborn errors of metabolism, including GTP cyclohydrolase deficiency, pterin-carbinolamine dehydratase deficiency, and sepiapterin reductase deficiency and established database for pediatric neurotransmitter disorders. Professor Blau is an honorary member of the Italian Society for Pediatrics. For his research in the field of tetrahydrobiopterin and phenylketonuria he received in 2001 the Horst­ Bickel-Award, in 2005 the Gowland Hopkins Award, and in 2011 he was honored by Asbjørn Følling award. Professor Blau is currently Senior Consultant in Biochemical Genetics at the Children's Hospital in Heidelberg, Germany.