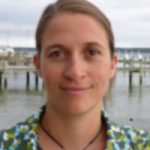 Muriel Gevrey
Position:
Organisation: CMT France
Area of work: Patient engagement

Member of: Patient Advisory Council (PAC)
Contact information:
Email

Website

Address: BP 70513, 5305 FOUGÈRES CEDEX , France

Role in RD-Connect:
Muriel is a member of the Patient Advisory Council (PAC).
Background:
Affected by Charcot-Marie-Tooth (CMT) disease and from a CMT family, Muriel Gevrey was an active member of CMT-France for several years before becoming president in 2012. CMT-France is a member of the European Organisation for Rare Diseases EURORDIS.