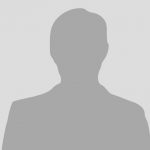 Michael Orth
Position: Professor of Neurology
Organisation: University Hospital of Ulm
Area of work: Biobanks, Registries

Member of:
Contact information:
Website

Address: Ulm University Hospital Department of Neurology, Oberer Eselsberg 45/1 , Ulm, 89081, Germany

Phone: 0049-(0)731-50063081

Role in RD-Connect:
Within RD-Connect, Michael Orth is involved in the work on patient registries and biobanks. This particularly involves data base design, protocol development, data management and data sharing, contribution to the standardisation of procedures and data management as well as contribution to the definition of quality control mechanisms.
Background:
Michael Orth, is a professor of neurology at Department of Neurology of the Ulm University Hospital, where he runs the Huntington's Disease clinic. He is science manager for the European Huntington's Disease Network (EHDN). He manages big clinical studies on the Huntington's Disease and is particularly interested in understanding why certain patients develop extremely strong or extremely mild symptoms.