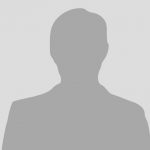 Marc Hanauer
Position: Chief Technology Officer
Organisation: INSERM US14 – Orphanet

Member of:
Contact information:
Address: Rare Disease Platform, 96, rue Didot , Paris, 75014, France

Background:
Marc Hanauer is an engineer at INSERM and Chief Technology Officer at Orphanet since 2007. He is also in charge of managing Orphanet's innovation strategy. Previous to his current position, Marc worked for different internet start-ups from 2000 on-wards. He has an academic background in information and communication sciences."