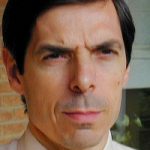 Manuel Posada
Position: Director, Institute of Rare Diseases Research
Organisation: Instituto de Salud Carlos III
Area of work: Biobanks, Registries

Member of: Biobank Assessment Panel
Contact information:
Address: Instituto de Investigación de Enfermedades Raras (IIER), Melchor Fernández Almagro, 5 , Madrid, 28029, Spain

Phone: +34 91 822 2044

Background:
Director of the Institute of Rare Diseases Research (IIER), Institute of Health Carlos III (ISCIII). Graduate in Medicine and Surgery, 1977 by the Universidad Autónoma de Madrid; PhD in Medicine, Special Award to the best thesis. Specialist in Internal Medicine; Specialist in Preventive Medicine and Public Health. University Expert in Multivariate Analysis and University Expert in Probability and Medical Statistics (UNED); Diploma on Research Methods. National School of Public Health, ISCIII.
Director of the WHO Collaborating Center for the Epidemiology of Environmental-related Diseases 1996-2011. Head of the group (U758) at the Centre of Biomedical Research in Rare Diseases (CIBERER)
Project leader in more than 15 research projects addressing several fields such as specific rare diseases (eg: toxic oil syndrome, scleroderma), autistic spectrum disorders, rare diseases epidemiology, as well as gene-environmental issues. I have also collaborated with more than 30 projects at National and European level being the researcher leader in Spain in some focused on rare diseases (NEPHIRD; EUORPHAN; EuroBioBank; EUROPLAN; E-RARE; BURQOL-RD; RARE-Bestpractices), autism (EAIS; ENSACP; COST-early autism) and environmental health - in collaboration with the WHO – (ECOEHIS, ENHIS-I and ENHIS-II). Member of some international societies acting as Secretary of the ICORD board, as well as international networks: International Autism Epidemiology Network IAEN (CDC and Autism Speaks initiative); International Consortium of Autism Research Epidemiology (iCARE). I was the Spanish representative (MoH) at the EC Action Plan on Rare Diseases (1999-2003) and later on at the EC Rare Diseases Rask Force 2004-2009) and member of the Institutional Committee of the Spanish Strategy in Rare Diseases on behalf the ISCIII. Leader coordinator of the first rare diseases epidemiolgical research network in Spain – The Rare Diseases Epidemiological Research Network (REpIER) and currently leading the SpainRDR –IRDiRC project. I have published more than 100 papers in national and international peer review journals, editor of the first National Atlas of Rare Diseases Epidemiology in in Spain and also editor of the book entitled Rare Diseases Epidemiology, Springer, 2010.