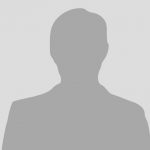 Luisa Politano
Position: TNGB partner (Biobank Director)
Organisation: Telethon Network of Genetic Biobanks
Area of work: Biobanks

Member of:
Contact information:
Email

Website

Address: Sevizio di Cardiomiologia e Genetica Medica, Dipartimento di Medicina Sperimentale - I Policlinico, Piazza Miraglia , Napoli, 80138, Italy

Background:
Prof. Luisa Politano is graduated in Medicine and specialised in Cardiology at the University of Naples Federico II; specialised in Medical Genetics at the University of Rome, La Sapienza. University Researcher from 1991 to 2000, in 2000 she became Associate Professor in Medical Genetics at the 2nd University of Naples (SUN). Since 2006, she is the chief of the Cardiomyology and Medical Genetics Service of the Azienda Ospedaliera Universitaria – SUN.
Her prevalent field of interest are "cardiomyopathies and muscular dystrophies". She contributed to the identification of the "delta-sarcoglycan" gene as the cause of cardiomyopathy occurring in hamster BIO.14 and of a new autosomal form of Limb-girdle-muscular
Dystrophy, i.e. LGMD2F. Furthermore she identified the cardiomyopathy of Duchenne/Becker muscular Dystrophy carriers showing as it can constitute the only marker of the carrier status.
NHGB is an integral part of the Service of Cardiomiology and Medical Genetics, operating since 1991 and funded by Telethon, Italy as an autonomous bank from 1996 to 2002. Since 2009 is part of the Telethon Genetic Biobank Network (Project GTB07001H).
Over 16.000 samples are currently available in the bank as DNA / RNA and protein lysates, extracted from blood and muscle tissue, skeletal muscle and cardiac tissues, sera, plasma, packed lymphocytes, deriving from patients affected by Muscular dystrophies, Metabolic myopathies, Mitochondrial Myopathies, Congenital Muscular Dystrophies, Myotonic dystrophies, Channelopathies, Spinal Muscular Atrophies, Genetic Cardiomyopaties (hypertrophic, dilated, arrhythmogenic, X-linked cardiomyopathies), Brugada syndrome, long QT syndrome, short QT syndrome.
The bank is among the founder member of EUROBIOBANK, the first European Network of Genetic Biobanks, established in 2003 and funded by the European Committee in the period 2003-2006, and by Network of Excellence TREAT-NMD.
Samples are available to researchers under the rules of the Telethon Network of Genetic Biobanks.