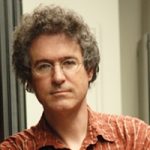 Lincoln Stein
Position: Platform Leader, Informatics and Bio-computing
Organisation: Ontario Institute for Cancer Research
Area of work: Bioinformatics

Member of: The Scientific Advisory Board (SAB)
Contact information:
Email

Website

Address: 661 University Ave, Suite 510 , Toronto, ON M5G 0A3, Canada

Role in RD-Connect:
Lincoln Stein is a member of the Scientific Advisory Board of RD-Connect.
Background:
Dr. Lincoln Stein leads the Informatics and Bio-computing Platform of the Ontario Institute for Cancer Research (OICR). The platform is responsible for the management and analysis of large integrative cancer research projects including the International Cancer Genome Consortium (ICGC) and its Data Coordination Centre. Lincoln's research focuses on using network and pathway-based analysis to identify common mechanisms in multiple cancer types and to devise prognostic and predictive signatures to aid in patient management. In addition, his group works on problems relating to the genome structure and function of the nematode Caenorhabditis elegans, a model organism that has yielded many insights into cancer.