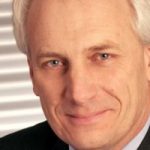 Kurt Zatloukal
Position: Pathologist, Vice-Chair of the Institute of Pathology
Organisation: Medical University of Graz
Area of work: Biobanks

Member of:
Contact information:
Address: Auenbruggerplatz 25 , Graz, 8036, Austria

Phone: +43 316 380 4404

Background:
Kurt Zatloukal is Professor of Pathology and coordinated the preparatory phase of a European biobanking and biomolecular resources research infrastructure (BBMRI) within the 7th EU framework programme (FP7). BBMRI should provide access to high quality human biological samples to enable future needs of large genetic epidemiology and sequencing studies. In this context it is crucial to establish Europe-wide harmonized processes and quality criteria that are compliant with the requirements of latest -omics technologies as well as with ethical and legal regulations. Furthermore, he leads in the FP7-funded large integrated project SPIDIA (Standardisation and improvement of generic pre-analytical tools and procedures for in-vitro diagnostics ) towards the development of new European standards and norms for tissue-based biomarkers. He also leads the medical platform of the FET Flagship project IT Future of Medicine. Kurt Zatloukal was member of the OECD (Organisation for Economic Co-operation and Development) task force on biological resource centres and the Roadmap Working Group of the European Strategy Forum on Research Infrastructures. Moreover, he contributed to the OECD best practice guidelines for biological resource centres, the regulations for genetic testing of the Austrian Gene Technology Law, and the opinion on Biobanks for research of the Bioethics Commission at the Austrian Federal Chancellery. The research work focuses on metabolic diseases and cancer, including very rare cancers. 150 scientific publications, 14 patents.