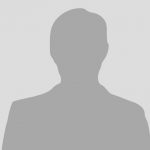 Katharina Beier
Position: Research Fellow; Dept. of Medical Ethics and History of Medicine
Organisation: University Medical Center Göttingen
Area of work: Ethical Legal Social Issues

Member of:
Contact information:
Address: Department of Medical Ethics and History of Medicine, Humboldtallee 36 , Göttingen, 37073, Germany

Background:
Dr Katharina Beier works as a research assistant at the Dept. of Medical Ethics and History of Medicine in Göttingen, Germany. She majored in Political Science and German Language and Literature at the University of Greifswald in North-Eastern Germany. Supported by Erasmus, she also studied in Växjö/Sweden. After finishing her master thesis she received a 2-year PhD-scholarship from the State of Mecklenburg-Pomerania and worked as a teaching assistant in the field of Political Theory/History of Political Ideas at the Greifswald Dept. for Political Science. Financed by the DAAD (German Academic Exchange Service) she was a visiting scholar at the New School of Social Research in New York in 2004.
From 2005 to 2008 Katharina worked as a research and teaching assistant at the chair of Political Theory and History of Political Ideas in Greifswald. After submitting her PhD thesis "Between persistence and revision. The biomedical challenge of political liberalism" in February 2008 (published 2009 at Campus), she worked as Project Officer and research assistant in the Tiss.EU project on ethical and legal aspects of research with human tissues and cells at the Dept. for Medical Ethics and History of Medicine in Goettingen.
As of October 2010, Katharina is in charge of coordinating the research group "Autonomy and trust in modern medicine." At the same time she is working as research assistant in the sub-project "Reproductive Autonomy as Family Autonomy? On Family and Trust in Reproductive Medicine" at the Dept. of Medical Ethics and History of Medicine.