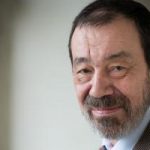 Jean-Jacques Cassiman
Position: Professor at K.U.Leuven
Organisation: Jean-Jacques Cassiman
Area of work: Management

Member of:
Contact information:
Role in RD-Connect:
Jean-Jacques is a member of the Rare Disease Patient and Ethics Council (RD-PEC).
Background:
Jean-Jacques Cassiman is emeritus Human Genetics Professor KU Leuven. Before, he was a secretary-general and president of the European Society of Human Genetics, liaison to the International Federation of Human Genetics Societies, secretary of the European Platform for Patients' Organisations, Science and Industry (Epposi), vice-president of the Institute for Science and Technological aspects of the Flemish Parliament, vice-president of the Belgian Cystic Fibrosis Society, chair of the Fund Rare Diseases of the King Baudouin Foundation and chair of the board of the Flemish League Against Cancer (VLK).