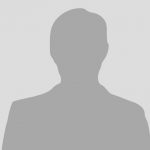 Jan Taylor
Position: Clinical Bioinformatician and Trainer – NGRL/Nowgen
Organisation: National Genetics Reference Laboratory Manchester
Area of work: Bioinformatics

Member of:
Contact information:
Address: Genetic Medicine, 6th Floor, St Mary's Hospital, Oxford Road , Manchester, M13 9WL, United Kingdom

Background:
Dr Jan Taylor is a clinical bioinformatician and trainer at Nowgen and NGRL. In addition to the delivery of professional training courses in clinical bioinformatics and Next Generation Sequencing, she lectures on the new Scientist Training Programme (STP) MSc in Clinical Bioinformatics. She has a background in managing and analysing large clinical datasets from microarray and NGS studies.