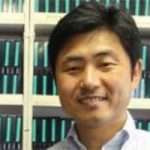 Ichizo Nishino
Position: Director, Department of Neuromuscular Research
Organisation: National Center of Neurology & Psychiatry (NCNP)

Member of:
Contact information:
Address: 4-1-1 Ogawa-Higashi, Kodaira , Tokyo, 187-8502, Japan

Background:
After having 5 years of clinical neurology training, Dr. Nishino started muscle disease research from 1994 under the tutelage of Dr. Ikuya Nonaka, who remained a steadfast source of inspiration. Later, his postdoctoral research for two years at Columbia University solidified his yearning to focus on research. In 2001, he was appointed directorship of the current Department of Neuromuscular Research and since then, he has been directing his team on the research to elucidate the pathomechanism and develop the therapy for hereditary muscle diseases, including DMRV/hIBM and various muscular dystrophies.
To this date, his department also serves as a diagnostic center for muscle diseases. His group has been collecting muscle samples for 30 years, with the number of frozen muscles in our muscle repository exceeding 12,000 in 2010. With a vast collection of cases from Japan and countries, he signs out 600 muscle pathology reports every year.