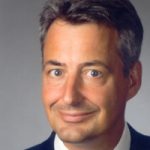 Franz Schaefer
Position: Head of Division of Paediatric Nephrology and KFH Children's Kidney Center
Organisation: Universitätsklinikum Heidelberg

Member of: The Scientific Advisory Board (SAB)
Contact information:
Role in RD-Connect:
In his function as EURenOmics coordinator, Franz is a member of the Scientific Advisory Board of RD-Connect.
Background:
Professor Franz Schaefer MD leads the Paediatric Nephrology Division at the Center for Pediatrics and Adolescent Medicine at Heidelberg University Hospital. Franz has over 25 years track record in clinical and experimental research in paediatric kidney diseases. He founded and coordinates several international clinical research consortia such as the ESCAPE Network (50 active European paediatric nephrology centres), the International Pediatric Peritoneal Dialysis Network (IPPN, 80 active centres globally) and the PodoNet Consortium for Clinical, Genetic and Experimental Research into Hereditary Diseases of the Podocyte (65 active centres globally). The Division runs a molecular nephrology lab fully equipped for gene diagnostic services, animal and cell culture research, RNA, protein and histochemistry studies. He is coordinator of EURenOmics, one of RD-Connect's key scientific partner projects.