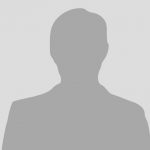 Elizabeth Vroom
Position:
Organisation: unaffiliated
Area of work: Patient engagement

Member of: Patient Advisory Council (PAC)
Contact information:
Role in RD-Connect:
Elizabeth is a member of the RD-Connect Patient Advisory Council (PAC).
Background:
Elizabeth is the president of the Dutch Duchenne Parent Project and the chair of the worldwide United Parent Projects Muscular Dystrophy (UPPMD). Elizabeth is a member of the TREAT-NMD Project Ethics Council as well as the TREAT-NMD Advisory Committee for Therapeutics (TACT). Elizabeth is invited to speak at many international conferences about Duchenne Muscular Dystrophy and related issues. Elizabeth is also a practicing orthodontist.