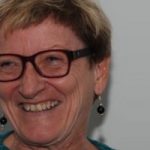 Dorthe Lykke
Position:
Organisation: Euro HSP
Area of work: Patient engagement

Member of: Patient Advisory Council (PAC)
Contact information:
Email

Website

Address: Plateforme Maladies Rares, 99 rue Didot , Paris, 75014, France

Role in RD-Connect:
Dorthe is a member of the RD-Connect Patient Advisory Council (PAC).
Background:
Dorthe was diagnosed with Hereditary Spastic Paraplegia (HSP) at the age of 62. She is the president of the European Federation of HSP (Euro-HSP) and vice-president of the Danish association for Ataxia and HSP.