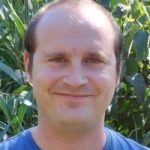 David Salgado
Position: Research Engineer
Organisation: Aix-Marseille University Medical School
Area of work: Bioinformatics

Member of:
Contact information:
Email

Website

Address: Campus Timone, UMR_S 910, 4 & 5ème étage aile verte, 27, bd Jean Moulin , MARSEILLE cedex 05, 13385, France

Background:
David Salgado is an experienced research engineer. He has been working in many fields of bioinformatics and he has managed successfully various international biological projects.
David's bioinformatics research interests encompass text and data mining, machine learning techniques, databases, interoperability and more recently next-generation sequencing analyses
In Christophe Beroud's group at Aix-Marseille University Medical School, he is responsible for the Next Generation Sequencing team and activities.