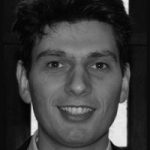 David Koubi
Position: Chief Executive Officer
Organisation: Finovatis
Area of work: Management

Member of: Community Executive Committee (CEC), Executive Management Committee (EMC)
Contact information:
Address: 65 Cours de la Liberté , Lyon, 69003, France

Phone: +33 4 78 54 79 40

Background:
Dr. David KOUBI is Chief Executive Officer of FINOVATIS and President of FINOVATE. Within FINOVATIS his specific responsibility is as Director of the Projects and Networks Department. David holds a PhD in Neuropharmacology and has extensive experience in consultancy and project management.