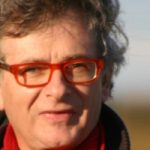 Daniel Renault
Position: Coordinator
Organisation: FEDERG Initiative
Area of work: Ethical Legal Social Issues, Patient engagement

Member of: Patient Advisory Council (PAC), The Rare Disease Patient and Ethics Council (RD-PEC)
Contact information:
Role in RD-Connect:
Daniel Renault is a member of the Rare Disease Patient and Ethics Council (RD-PEC) and the Patient Advisory Council (PAC).
Background:
Daniel Renault is the Chair of the Federation of European Associations of patients affected by Renal Genetic Diseases (FEDERG) and a Board Member of the French Association for Information and Research on Genetic Renal Diseases (AIRG-France) since 2010. His daughter is affected by Alport Syndrome.