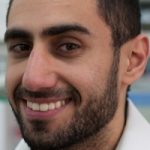 Clint Mizzi
Position: Research Support Officer II/ PhD Student
Organisation: University of Malta
Area of work: Biobanks, Ethical Legal Social Issues, Impact

Member of:
Contact information:
Address: Biomedical Sciences Building, University of Malta , Msida, MSD2080, Malta

Background:
Clint graduated with a B.Sc. (Hons) in IT in 2007, specialising in Computer Science and Artificial Intelligence. He then spent 3 years working as a software developer in MITA (Malta Information Technology Agency), where he was involved in whole software lifecycle in national projects related to Transport Malta and the Maltese Courts of Justice.
In 2010 he obtained an M.Sc. in Bioinformatics, with a distinction, from King's College in London. He is currently employed as a Research Support Officer II with the University of Malta, where he is also currently reading for his Ph.D., in collaboration with Rotterdam Erasmus University.