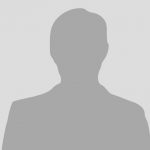 Caron Molster
Position:
Organisation: Office of Population Health Genomics (OPHG)
Area of work: Bioinformatics, Ethical Legal Social Issues, Registries

Member of: The Rare Disease Patient and Ethics Council (RD-PEC)
Contact information:
Address: Department of Health Western Australia, Level 3, C Block 189 Royal Street, , East Perth, WA 6004, Australia

Role in RD-Connect:
Caron is a member of the Rare Disease Patient and Ethics Council (RD-PEC).
Background:
Caron Molster manages stakeholder and community engagement in the development of rare disease related policies and services for the Department of Health WA , including policies and best practice guidelines for genomics technology translation into the public health system . She works with people living with rare diseases to identify their unmet needs and include their voice in the development of policies and services. She also investigates social and ethical issues associated with new genetic technologies.