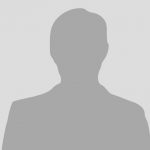 Andrew Devereau
Position: Director, NGRL Manchester
Organisation: National Genetics Reference Laboratory Manchester
Area of work: Bioinformatics

Member of:
Contact information:
Address: Genetic Medicine, 6th Floor, St Mary's Hospital, Oxford Road , Manchester, M13 9WL, United Kingdom

Background:
Andrew Devereau is a Computer Scientist and Director of NGRL Manchester. He joined the newly-founded National Genetics Reference Laboratory (NGRL) at St Mary's Hospital, Manchester, in 2002. He has overseen the delivery of support to the diagnostic genetic community for the clinical use of bioinformatic resources, including development and adaptation of resources such as the DMuDB database and analysis of missense analysis tools, development and application of data standards for clinical genetics, and delivery of training and education including the Scientist Training Programme (STP) MSc and professional courses in Clinical Bioinformatics.