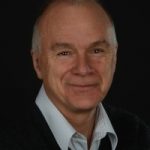 Alex MacKenzie
Position: Professor, Dept of Pediatrics , University of Ottawa
Organisation: CARE4RARE

Member of:
Contact information:
Address: Children's Hospital of Eastern Ontario Research Institute Inc., 401 Smyth Road , Ottawa, K1H 8L1, Canada

Background:
Dr. Alex MacKenzie is a principal investigator at the CHEO Research Institute and a Professor in the Department of Medicine at the University of Ottawa. He is a specialist in the field of Spinal Muscular Atrophy, where he has published extensively in the areas of molecular genetics of pediatric disease. He is co-lead of the 'Enhanced CARE for RARE Genetic Diseases in Canada' initiative focusing on the repositioning of drugs to therapeutically modulate RNA (protein) levels for rare disease.