University Medical Center Göttingen
Area of work: Ethical Legal Social Issues
Role: Associated Partner
Contact:
Address: Department of Medical Ethics and History of Medicine, Humboldtallee 36, Göttingen, 37073, Germany
Role in RD-Connect:
University Medical Center Göttingen is an associate partner RD-Connect involved in Ethical, legal and social issues (ELSI), particularly regarding biobank research and the regulation of this field in the countries of the European Union.
The Department of Medical Ethics and History of Medicine is a university institution devoted to academic research and the education of medical students. Members are responsible for the design, development and delivery of specific educational programmes on medical ethics and history of medicine within the Faculty of Medicine of the University of Göttingen. Through these programmes, students are encouraged to participate in activities that address the ethical implications of biomedical advances. The Department also organises Colloquia, seminars, workshops and lectures which bring current issues of biomedical ethics to the fore.
Due to the department's international orientation and its special focus on the cultural context of ethical problems, research interests attend in particular to the global dimension of medical ethics, for instance with respect to biobanks, reproductive medicine, and pharmaceutical research. Our research further comprises issues such as organ transplantation or ageing, dying and death.
The department has attracted research funding from a variety of sources such as the European Commission (EU Framework Programme), the German Research Foundation (DFG), the German Federal Ministry of Education and Research, and the Volkswagen Foundation, establishing itself a successful and internationally connected research institution.
Members: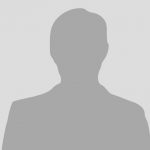 Position: Research Fellow; Dept. of Medical Ethics and History of Medicine
Organisation: University Medical Center Göttingen
Area of work: Ethical Legal Social Issues