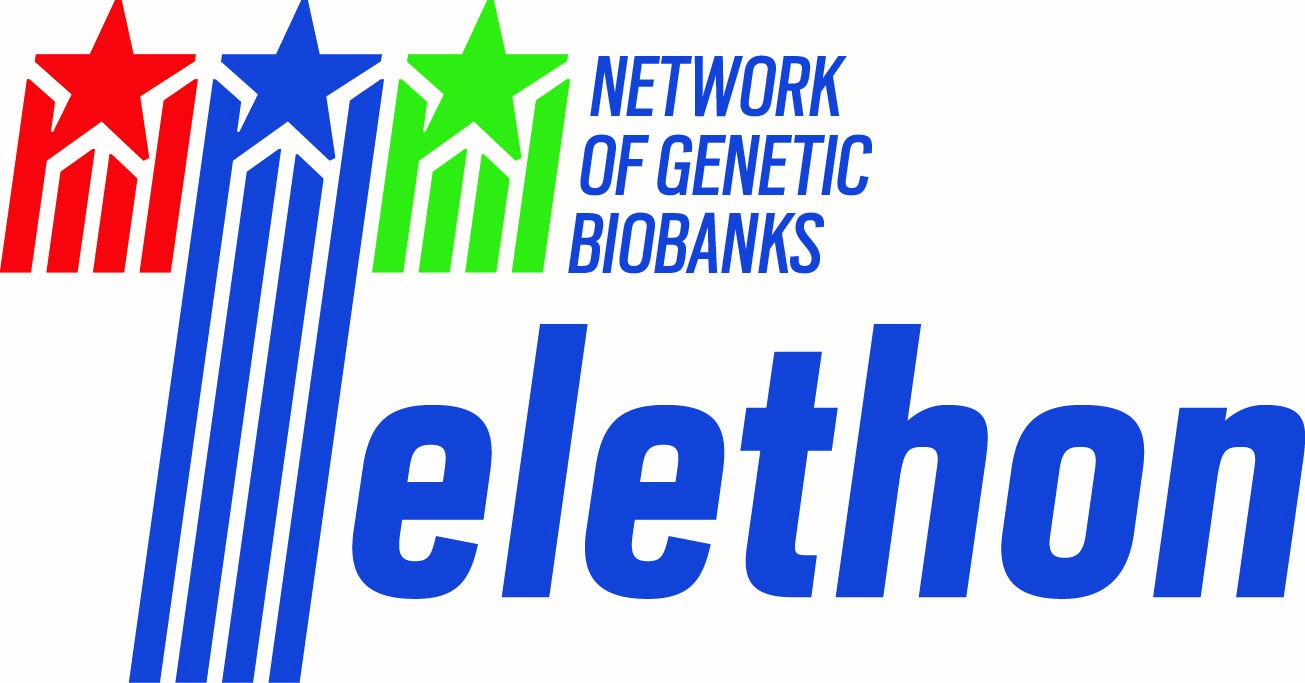 Telethon Network of Genetic Biobanks
Area of work: Biobanks
Role: Associated Partner
Contact:
Website

Phone: +39 010 56362792 /2609

Email: biobanknetwork@telethon.it

Address: c/o Centro di Diagnostica Genetica e Biochimica delle Malattie Metaboliche; Istituto G. Gaslini, Via G. Gaslini, 5, Genova, 16147, Italy
Role in RD-Connect:
Based on their long experience, the Biobank Directors of the TNGB contributes to the RD-Connect work on biobanking and biomaterial sharing.
The Telethon Network of Genetic Biobanks (TNGB) is the first Italian coordinated resource of biospecimens from patients affected by genetic diseases. TNGB was founded in 2008 to interconnect already well established biobanks through a unique and centrally coordinated IT platform designed to standardise procedures and develop a common sample access policy based on predefined criteria.
TNGB collects, stores and distributes high quality biological materials (nucleic acids, cell lines and tissue samples) linked to relevant clinical and genetic data from patients affected by inherited diseases. TNGB provides the scientific community and patient organisations with an efficient service of the highest quality standards, according to rigorous ethical principles in compliance with Italian laws and international recommendations.
Over 100,000 samples are currently available from the biobanks participating in the TNGB and can easily be requested via the TNGB website.
TNGB is also involved in several other projects related to biobanking:
Members: