PatientCrossroads
Area of work: Genomics Platform, Registries
Role: Full Partner
Contact:
Address: 180 Warren Road, San Mateo, CA 94401, USA
Role in RD-Connect:
PatientCrossroads will assist with WP2 and WP5 by contributing to the creation of the Common Data Elements (CDE's), as implemented through the US NIH-funded Global Rare disease Patient Registry and Data Repository, and by contributing to the implementation of a standardized registry coding system and unifying informatics platform. PatientCrossroads will also contribute to assessments in WP7 to measure the impact, innovation and success of implementation.
PatientCrossroads is a leader in developing registry systems that connect rare disease patient communities with scientists studying those conditions. The company provides expertise and best practices in collecting patient self-report data in partnership with organizations of all sizes, from ultra-rare disease advocacy foundations through leading pharmaceutical companies. PatientCrossroads provides software, technology, management and data curation and administration services. To accelerate research in rare diseases that do not have patient registries, the Office of Rare Diseases Research at the National Institutes of Health (NIH) and PatientCrossroads have launched the Global Rare Disease Registry and Data Repository pilot program.
Members: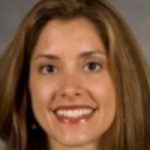 Position: VP Genetic Services
Organisation: PatientCrossroads
Area of work: Genomics Platform, Registries