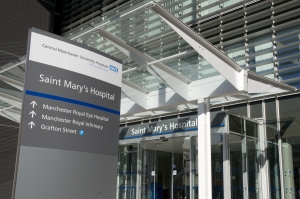 National Genetics Reference Laboratory Manchester
Area of work: Bioinformatics
Role: Associated Partner
Contact:
Address: Genetic Medicine, 6th Floor, St Mary's Hospital, Oxford Road, Manchester, M13 9WL, United Kingdom
Role in RD-Connect:
NGRL bring experience in designing and delivering clinically-focused bioinformatics training courses to the RD-Connect project.
Additional experience brought includes developing and evaluating database and genetic data-related resources in the clinical arena gained from our involvement in the GEN2PHEN project, which included collaboration with the development of LRG reference standards, VarioML, Café Variome, bio resource impact factors (BRIFs), ORCID IDs for scientists, LSDB creation and data population, automated quality control using web service enabled tools like Mutalyzer. We would be happy to participate in project meetings such as the Jamboree in Barcelona to contribute this experience.
Through the RDTF project and more recently in GEN2PHEN too, we have gained extensive experience in assessing and applying ontology resources to disease and phenotype classification. This has included conversion of the Orphanet disease list to a formal ontology and its cross-mapping to other classifications (SNOMED-CT, MesH, MedDRA), along with its quality control, and the development of phenotype capture and representation tools based on the Human Phenotype Ontology (HPO) resource and the Phenotips tool. We have developed a close working relationship with the Orphanet, HPO and PhenoTips projects to achieve this.
NGRL works in the field of bioinformatics and health informatics, at the interface of genetic and genomic healthcare and research, to support the translation of new technology and data into improved healthcare. NGRL's outputs and services are used by diagnostic genetics laboratories around the world, and include:
training in clinical bioinformatics for clinical genetics scientists and in NGS bioinformatics using a dedicated 20-person suite at The Nowgen Centre, or 'in-house' at genetics testing centres;
training in clinical bioinformatics as part of the Scientist Training Programme, in partnership with Bioinformatics at the University of Manchester, as the designated Higher Education Institute provider for Clinical Bioinformatics in the NHS Modernising Scientific Careers programme;
provision of advice and information on the choice and use of bioinformatic resources in the clinical setting, including missense analysis tools and data sets including the 1000 Genomes and EVS datasets;
development, management and curation of the Diagnostic Mutation Database (www.dmudb.net), a worldwide database of clinical quality variant data;
the PCR primer quality tool SNPCheck (www.snpcheck.net).
Members: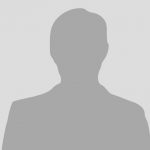 Position: Director, NGRL Manchester
Organisation: National Genetics Reference Laboratory Manchester
Area of work: Bioinformatics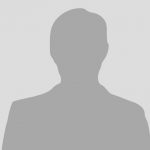 Position: Clinical Bioinformatician and Trainer – NGRL/Nowgen
Organisation: National Genetics Reference Laboratory Manchester
Area of work: Bioinformatics