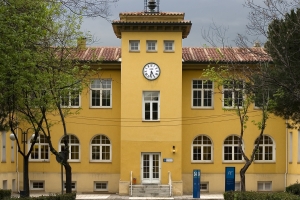 Instituto de Salud Carlos III
Area of work: Biobanks, Registries
Role: Full Partner, RD-Connect Community
Contact:
Address: Instituto de Investigación de Enfermedades Raras (IIER), Melchor Fernández Almagro, 5, Madrid, 28029, Spain
Role in RD-Connect:
The Institute of Rare Diseases Research (IIER), ISCIII contributes to all tasks related to WP2 Rare diseases Databases/Patient Registries and WP3 Global rare disease biomaterial sharing. The IIER will lead the task 2.4, defined as Registry common data elements and implement standardised coding systems, ontologies, classifications, and standard operating procedures for collecting, storing and retrieving data and Task 3.4 defined as Work with US NIH-funded RD-HUB (and OHPG-W.A.) on interoperability. It is also contributes to the development of procedures and rules to facilitate contacting patients for confirmation of research findings; for example consent processes (task to be done in collaboration between WP2 and to WP6). At the same time, we are involved in several other tasks including in the following WPs 1, 3, 5 and 6.
The Institute of Health Carlos III (ISCIII) is the National Health Research Institute and the National Funding Agency for Health Research in Spain. It hosts the National Cancer Research Centre, the National Centre for Cardiovascular Research, the National Research Centre for Neurological Diseases, the National Centre for Epidemiology, the National Centre for Environmental Health, the National Centre or Microbiology, the National Centre of Tropical Medicine, the National School of Public Health, the National School of Occupational Medicine and the Institute of Rare Diseases Research. The Institute of Health Carlos III employs a total staff of 1164, and has participated in 16 projects within the FP6, 31 in FP7 (8 as coordinator) and 26 whithin the DG-Sanco Programme.
The mission of the Institute of Rare Disease Research (IIER) is to guarantee quality health care and increase the knowledge on aetiology, epidemiology and natural history of rare diseases. IIER provides support and advice to policy makers in the field of rare diseases. The IIER has collaborated in developing criteria for reference centres designation and they are involved in a rare disease national registry plan. The IIER organized and lead the the Rare Diseases Epidemiological Research Network (REpIER) and currently it is leading the Spanish Rare Diseases Registries Research network (SpainRDR), a project approved within the IRDiRC framework.  It is also responsible for the national RD Registry in Spain and their staff are involved in several projects and issues related with RD. This institute also has an Ethical Committee for RD which acts at National level providing general guides and evaluating RD projects. The IIER is working and leading the RD Biobank at the ISCIII which is a founder of the EUROBIOBANK consortium.
Members: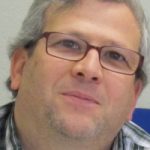 Position: Head of Human Genetic Branch. Area Manager
Organisation: Instituto de Salud Carlos III
Area of work: Biobanks, Registries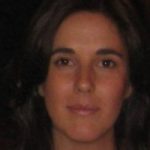 Position: Head of RD Epidemiological Unit
Organisation: Instituto de Salud Carlos III
Area of work: Biobanks, Registries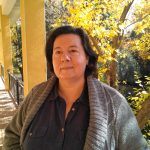 Position: Researcher
Organisation: Instituto de Salud Carlos III
Area of work: Registries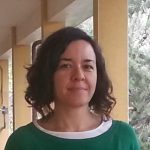 Position: Postdoctoral Researcher
Organisation: Instituto de Salud Carlos III
Area of work: Biobanks, Registries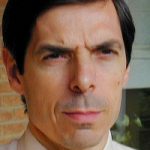 Position: Director, Institute of Rare Diseases Research
Organisation: Instituto de Salud Carlos III
Area of work: Biobanks, Registries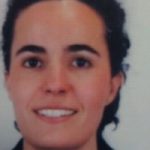 Position: Head of Biobank
Organisation: Instituto de Salud Carlos III
Area of work: Biobanks, Registries