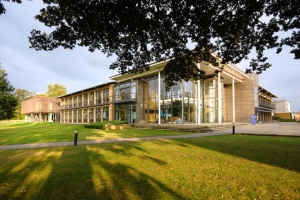 European Bioinformatics Institute
Area of work: Bioinformatics
Role: Full Partner
Contact:
Address: Wellcome Trust Genome Campus, Hinxton, Cambridge, CB10 1SD, United Kingdom
The European Bioinformatics Institute (EBI) is a non-profit academic organisation that forms part of the European Molecular Biology Laboratory (EMBL). It is located on the Wellcome Trust Genome Campus near Cambridge, England.
The EBI is a world-renowned centre for research and services in bioinformatics and is the European node for globally coordinated efforts to collect and disseminate biological data. Headed by Prof Dame Janet Thornton, the Institute provides databases of biological data including nucleic acids (EMBLbank), protein sequences (Swiss‐Prot), macromolecular structures (MSD), and transcriptomics (ArrayExpress), and genome annotation (Ensembl). The major mission of the EBI is to ensure that the growing body of information from molecular biology and genome research is placed in the public domain and is accessible freely to all facets of the scientific community in ways that promote scientific progress. The EBI also plays an active role in bioinformatics training and research and has an extensive Industry support programme addressing the particular needs of pharmaceutical companies and SMEs.
Members: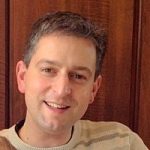 Position: Team Leader and Senior Scientist
Organisation: European Bioinformatics Institute
Area of work: Bioinformatics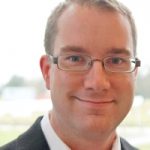 Position: Team Leader - Variation
Organisation: European Bioinformatics Institute
Area of work: Bioinformatics