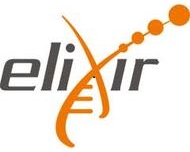 Elixir
Area of work: Data linkage
Role: RD-Connect Community
Contact:
Website

Phone: +44 (0)1223 492 670

Email: info@elixir-europe.org

LinkedIn

Twitter: @ELIXIREurope

Address: Wellcome Trust Genome Campus, Hinxton, CB101SD, UK
Role in RD-Connect:
ELIXIR has been working with the rare disease communities from its start and collaborates closely with RD-Connect. ELIXIR is one of the key members of the RD-Connect Community.
To learn more about the collaboration between RD-Connect and ELIXIR, please check the Issue 43 of the RD-Connect newsletter (July 2018).
ELIXIR is the largest European research infrastructure for life-science data. The mission of ELIXIR is to connect, integrate and sustain Europe's life science data. ELIXIR connects the major life-science data archives (hosted at EMBL-EBI) with national bioinformatics infrastructures throughout ELIXIR's member states. By coordinating local, national and international resources – hosted at over 160 institutes – the ELIXIR infrastructure will meet the data-related needs of Europe's 500,000 life-scientists.
ELIXIR is a distributed infrastructure of bioinformatics services built around established European centres of excellence. It is a permanent international research infrastructure with 22 members (21 countries and EMBL-EBI as international organisation).
Members: