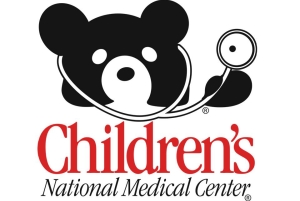 Children's National Medical Center
Area of work:
Role: Associated Partner
Contact:
Address: Center for Genetic Medicine Research; Department of Integrative Systems Biology, 111 Michigan Ave NW, Washington DC, 20010, USA
Role in RD-Connect:
Dr. Hoffman serves as a key contact between RD-Connect and related research groups in the United States as an Affiliate Partner. Research areas of expertise within his Center that have synergism with RD-Connect include nextgen sequencing for molecular diagnostics, biomarker studies, pre-clinical trials, and clinical trials.
Children's National Medical Center is the care provider for children in the greater Washington Metro area, including neighboring Maryland and Virginia.  Children's National began focusing on neuromuscular therapeutics development in 1998, and soon partnered with the Foundation to Eradicate Duchenne (http://www.duchennemd.org) to help build needed infrastructure and research programs both regionally and internationally.
The Children's National neuromuscular research group now covers most aspects of pre-clinical and clinical research and drug development.  Most work occurs in the context of the Center for Genetic Medicine Research (Drs. Eric Hoffman, Kanneboyina Nagaraju, Terence Partridge, Christopher Spurney, Jyoti Jaiswal, Yetrib Hathout, Linda Kusner, Yi-Wen Chen, Sebahattin Cirak, Kristy Brown, Zuyi Wang), with additional faculty in the Center for Translational Science (Drs. Ed Connor, Avital Cnaan, John van den Anker).  Long-term collaborators at other sites include Qi Lu (Carolinas Medical Center), and Shin'ichi Takeda (National Institutes of Neurology and Psychiatry, Tokyo Japan), as well as extensive interactions with TREAT-NMD and other international groups.
The neuromuscular disease research group encompasses most aspects of translational research.  Translation research can be defined as turning knowledge of genes and proteins into novel therapeutics and improved patient care.   The administrative structure is within the 60-faculty Center for Genetic Medicine Research (GenMed) at Children's National Medical Center, led by Drs. Hoffman and Nagaraju.  Half of faculty are physician-scientists and half PhDs, with a staff of about 170 researchers.  About 30% of staff work on muscular dystrophy, with additional programs on lung disease, metabolic disorders, brain tumors, and others.  All faculty have their academic appointments within the George Washington University School of Medicine and Health Sciences, all within the Department of Integrative Systems Biology (ISB).  At GWU, the faculty run a PhD training program (see Academics), as well as NIH training grants (T32 in muscle; K12 in lung).   This web site focuses on the basic, pre-clinical and clinical aspects of muscular dystrophy and other neuromuscular and neurological disorders carried on at GenMed/ISB.
Members: