Genome-Phenome Analysis Platform
New Developments in the RD-Connect Genome-Phenome Analysis Platform
The RD-Connect Genome-Phenome Analysis Platform continues to evolve and improve, through the incorporation of new annotations, features, and functionalities.
The core objective of the platform is to help researchers and clinicians identify the known variants and prioritise candidate variants, to resolve rare disease cases. The team at Centro Nacional de Análisis Genómico (CNAG) in Barcelona constantly develops and improves the platform in response to end-user suggestions, for example, which tools are most useful for analysis. The feedback from users within our sister project NeurOmics has proven invaluable.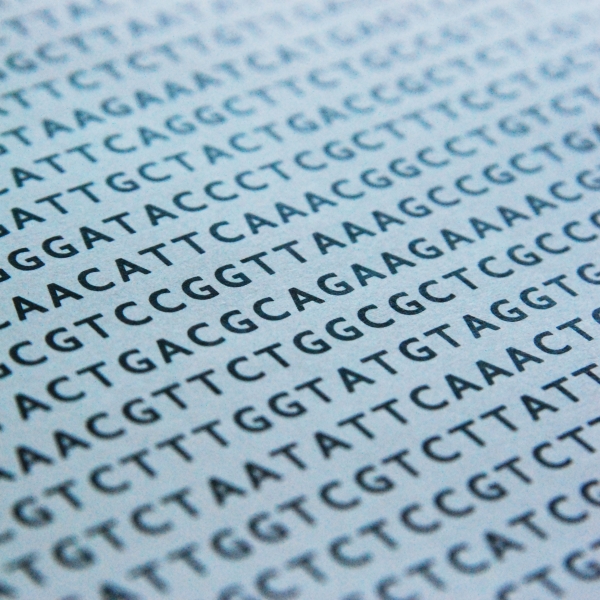 The platform has undergone a number of major enhancements during 2017, including the following:
• Runs of Homozygosity (RoH) are now being identified in all Whole Exome and Whole Genome Sequencing samples, and a filter has been incorporated which allows users to filter their results to look for only variants that fall within RoH. This feature is particularly useful in cases where the parents are suspected to be consanguineous, since causative variants will most likely fall in regions that are identical by descent (IBD). Furthermore, the tool allows identification of cases where it was not initially known, or not reported, that the parents where consanguineous. A number of such cases have been reported back to end-users, and retrospectively validated.
• The Exomiser tool, now fully-incorporated within the platform, will automatically prioritise a filtered variant list, based upon the Human Phenotype Ontology (HPO) terms associated with the case in RD-Connect's PhenoTips instance. This will allow researchers to find genetic variants that the best match the patient's symptoms.
• Users can upload a genomic coordinate file, or a BED format file (i.e. ranges of genomic positions), in order to filter their output to only the desired positions/ranges.
• A variety of new default candidate gene lists have been added, including the ACMG Medically Actionable list, and genes implicated in early-onset severe rare diseases from the BabySeq and Decipher projects.
• It is now possible to generate candidate gene lists on-the-fly based upon HPO terms and/or OMIM definitions selected by the user.
• The new query "share" button generates a unique URL that can be shared with collaborators so that they can see exactly the same filtering results generated by the initial user.
• Summary phenotype data for affected cases is now automatically extracted from PhenoTips and visible directly in the Genome-Phenome Analysis Platform via the "Phenotypes" tab in the results section.
To stay up-to-date with further developments, check the monthly Release Notes.
If you are a user of the platform and have any feedback to provide our development team please contact them at platform@rd-connect.eu.

See how to identify disease-causing genetic variants using the Genome-Phenome Analysis Platform:
A lot of new data!
The first data release of 2017 brought into the Genome-Phenome Analysis Platform 1014 fully processed, phenotyped samples, and since then, the number of incorporated samples has been steadily increasing. At present, the number of samples stands at over 2000, and following the next data release in September, this number is expected to exceed 2500! Currently, the make-up of the samples available in the Genome-Phenome Analysis Platform is 90% exomes, 7% gene panels, and 3% whole genomes. However, we expect the proportion of samples generated by whole genome sequencing to increase relative to gene panels in future, though exome-sequencing may remain the favoured protocol for a few years more.
The September data release will include all 774 samples from 16 different subprojects within the BBMRI-LPC Call. The call aimed to promote the usage of biobanks for rare diseases, foster international collaboration and data sharing for rare disease research, and of course, to molecularly diagnose rare disease patients. Whole exome sequencing was provided free of charge to successful applications. Sequencing was undertaken at CNAG and the Wellcome Trust Sanger Institute, and all raw data was processed through the RD-Connect standard analysis pipeline at CNAG. This is the first large-scale project for which data-release and analysis is being conducted fully within the Platform, and has already proven fruitful in terms of case resolution since the first three datasets were released back in March. We look forward to reporting back on the overall success of the call in coming months as we hear back from each of the groups involved.
If you are interested in submitting your data to the platform, or accessing the data already submitted for your own analysis then please contact us platform@rd-connect.eu.
Steven Laurie & Sergi Beltran Agulló, Centro Nacional de Análisis Genómico (CNAG)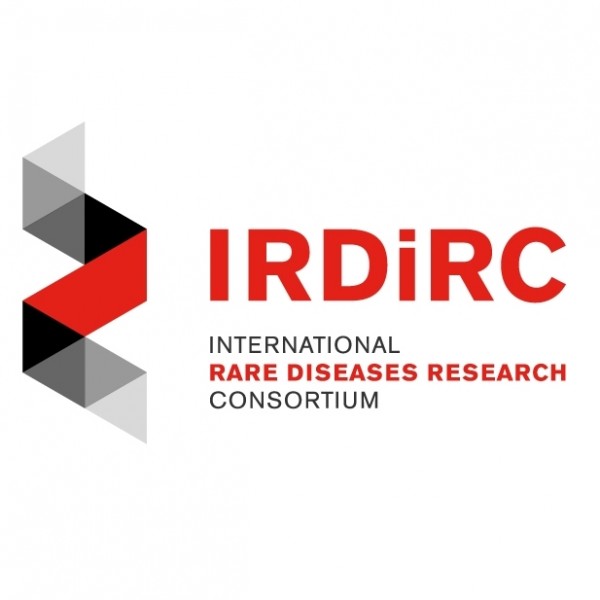 New IRDiRC goals reveal bold vision for 2027
Diagnosis within a year and 1000 new therapies are the new, ambitious goals announced by the International Rare Diseases Research Consortium (IRDiRC).
IRDiRC, officially launched in 2011, was formed to unite public and private sector funders of research, patient advocacy groups, and scientific researchers to advance rare diseases research worldwide. It was originally conceived with two main goals: to contribute to the development of 200 new therapies and the means to diagnose most rare diseases by the year 2020. The last six years have seen considerable progress on these goals: the goal to deliver 200 new therapies was achieved in early 2017 – three years earlier than expected – and the goal for diagnostics is within reach. These accomplishments were celebrated at the 3rd IRDiRC Conference in Paris in February 2017.
The new vision, to enable all people living with a rare disease to receive an accurate diagnosis, care, and available therapy within one year of coming to medical attention, is as ambitious today as the original IRDiRC goals were in 2011.
To work towards this bold and ambitious vision, IRDiRC has set three goals for the next decade:
• All patients coming to medical attention with a suspected rare disease will be diagnosed within one year if their disorder is known in the medical literature; all currently undiagnosable individuals will enter a globally coordinated diagnostic and research pipeline.
• 1000 new therapies for rare diseases will be approved, the majority of which will focus on diseases without approved options.
• Methodologies will be developed to assess the impact of diagnoses and therapies on rare disease patients.
For more detailed information on the past progress and future actions, please read three papers that have just been published by IRDiRC:
• Nature Commentary: Medical research: Next decade's goals for rare diseases
• CTS: Progress in rare diseases research 2010–2016: an IRDiRC perspective
• CTS: Future of Rare Diseases Research 2017–2027: an IRDiRC Perspective
To become a member of IRDiRC, apply here.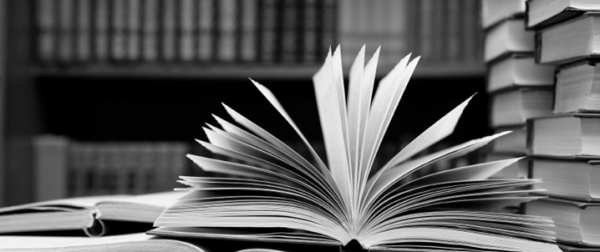 Knowledge base and mini-expert platform for the diagnosis of inborn errors of metabolism
JJY Lee, et al., (2017)
Genetics in Medicine
The symptoms of rare genetic diseases often overlap with those of common diseases, which makes the diagnosis challenging. This study, which is part of the RD-Connect initiative, created a system that brings the knowledge of highly specialized experts in inborn errors of metabolism (IEMs) to professionals involved in early diagnoses. The authors created IEMbase, an online IEM knowledge base containing information on disease-characterising profiles of symptoms and biochemical markers extracted from an expert-compiled IEM database. In addition, IEMbase has an integrated mini-expert algorithm, which helps doctors correctly recognise a rare metabolic disease. The system was tested using 190 retrospective cases with established diagnoses, collected from 15 different metabolic centers. IEMbase provides now 530 well-defined IEM profiles and matches a user-provided phenotypic profile to a list of candidate diagnoses/genes. The mini-expert system matched 62% of the retrospective cases to the exact diagnosis and 86% of the cases to a correct diagnosis within the top five candidates. Diagnoses based on biochemical and clinical features were 41% more accurate than those based on clinical features alone. By supporting healthcare professionals in recognising rare metabolic diseases, IEMbase might allow many patients avoid the long-lasting "diagnostic odyssey".

BiobankUniverse: automatic matchmaking between datasets for biobank data discovery and integration
Pang C, et al., (2017)
Bioinformatics
Biobanks are essential for large-scale genetic/epidemiological studies. Yet researchers face difficulties to find out which biobanks contain data relevant for their research questions, particularly when they require scarce samples donated by rare disease patients. To help researchers find the right biobanks, the RD-Connect partners from University Medical Center Groningen, Netherlands, have developed BiobankUniverse, which helps researchers quickly find the right biobanks. It uses a new matchmaking algorithm that identifies pairs of related data elements between biobanks and research variables with high precision and recall. It integrates lexical comparison, Unified Medical Language System ontology tagging and semantic query expansion. BiobankUniverse automatically shortlists matching attributes between biobank data elements and researchers' queries. The Users can not only quickly search for matching biobanks/data elements, but also curate matches and define personalized data-universes. This system is an example of how data linkage technologies can greatly improve and speed up research on rare diseases.

Exploring public genomics data for population pharmacogenomics
Lakiotaki K, et al., (2017)
PLOS ONE
Race and ethnicity influence the response to certain medicines, e.g. drug efficacy and side effects. This is due to differences in expressions of the pharmacogenes, which code key metabolic enzymes and transporters important for the drug metabolism. Pharmacogenomics is a field of study, which tries to explain how the genetic differences between individuals determine drug response and improve treatment by tailoring therapeutics to the patient's genetic profile.
Geographical ancestry should always be considered in the interpretation of pharmacological data. This study has analysed publicly available genetic data from different populations collected in the 1000 Genomes Project. They used the web-based electronic Pharmacogenomics Assistant (ePGA) developed by the RD-Connect partners at the University of Patras, Greece. The authors demonstrate that pharmacogenomic biomarkers can distinguish population groups and thus, can help design and develop stratified clinical trials. They also discovered that at the variant level, most pharmacogenomic variants were rare variants and identified several of such variants in different populations.


Japan's initiative on rare and undiagnosed diseases (IRUD): towards an end to the diagnostic odyssey
Adachi T, et al., (2017)
European Journal of Human Genetics
For decades Japan has been taking measures to tackle problem of rare and intractable diseases, known locally as Nan-Byo (literally 'difficult'+'illness'). This governmental support has helped many Japanese rare disease patients; but those suffering from undiagnosed conditions do not fall into this scheme and still confront difficulty in obtaining an examination, a diagnosis, and a treatment. To identify rare and undiagnosed diseases, systematic diagnosis must be combined with phenotypic and genetic data matching. To address this, in 2015, the Japan Agency for Medical Research and Development (AMED), in collaboration with Nan-Byo researchers and the Japanese universal healthcare system, launched the Initiative on Rare and Undiagnosed Diseases (IRUD). IRUD aims to construct a comprehensive medical network and an internationally compatible data-sharing framework. Exploiting the next-generation sequencing technologies, the research consortium has received 2000 undiagnosed registrants by December 2016. IRUD also promotes the concept of microattribution, according to which credit is given to primary care physicians, nurses and paramedics, patients, their family members, and those supporting the patients whenever appropriate. IRUD shares many goals and challenges with RD-Connect and other global rare disease initiatives, and will contribute to ongoing international multi-stakeholder efforts to tackle the rare disease challenge.

Follow RD-Connect on social media!
Follow us on Facebook and Twitter to stay up-to-date with breaking news regarding RD-Connect and the rare disease research community. Watch explanatory videos and tutorials on our YouTube channel.
Why did I get this email?
You received this email because you are associated with RD-Connect, EURenOmics or NeurOmics or because you signed up online. We will send you one email per month with news relevant to these projects and to IRDiRC. If you don't want to receive any further newsletters, you can unsubscribe below. If you're reading this online or if it was forwarded by a friend, you can sign up to future editions here.