Update on the ID-Cards for rare disease registries
The RD-Connect online searchable catalogue (http://catalogue.rd-connect.eu/) consists of "ID-Cards" that include basic information on registry profiles (overview, disease collected, standards, accessibility, documents available). The "disease matrix" (DM) lists the names of the included diseases with ORPHA codes, OMIM numbers and synonyms and the number of registered cases for each disease.
ID-Cards aim to offer detailed information on the content of the databases, in particular on the number of registered patients with certain diseases and mutations. In the last six months, new features have been added to the catalogue in order to improve its functionality.
Data import and the integration of OrphaData in the ID-Card catalogue for the auto-completion of disease name and codes in the Disease Matrix is partially completed allowing auto-filling from ORPHA code to disease name. Automated updates of the Disease Matrix from registries to the ID-Card catalogue is being tested by RD-Connect registries in PatientCrossroads.
The online catalogue is continuously expanding and at the end of October 2016, it already included 333 rare disease registries, 150 of which provided aggregated data in the Disease Matrix.
A new version of the "User Guide ID catalogue" released in May 2016 explains how to create a registry/biobank ID card within the RD-Connect online catalogue and how to browse it.
ID-Cards include registries from all countries, with a strong participation of US rare disease registries via our partner PatientCrossroads.
Registries are categorized into 5 classes according to the number of cases included: <100 (13); 100-500 (64); 500-1000 (27); 1000-5000 (40); and >5000 (6).
Most registries belong to a network of registries dealing with the same diseases (i.e. TREAT-NMD: N=26; NeurOmics: N=23; EURenOmics: N=9; ), national program (i.e. GRDR: N=10; Rare Diseases Registries in Bulgaria: N=8; RNMR: N=3) or platform used for setting up and carrying the registry (PatientCrossroads-PC: N= 37).
The most prevalent group of diseases covered by registries are Rare Neurological diseases (32%) and Rare Metabolic disorders (12%), followed by Rare Haematological diseases (10%), Rare Congenital Malformations (10%) and Rare Renal diseases (10%).
During the last year, the number of registries with a complete Disease Matrix has increased by approximately 66%. This increase is, in part, due to a change of strategy in the enrolment of registries, which now consists of an active search in the literature of rare disease registry based studies and in the use of results to pre-complete the Disease Matrices of the registries of interest. An invitation is then sent to the registry owner with the request to check and update the data, with the possibility to opt out for those registries that prefer not to be involved.
Further improvements of the ID Cards are planned to increase the response rate and update of the Disease Matrices and to promote self proposals for registration. Also the link between ID-Cards and European Reference Networks (ERN) is under study. All ID-Cards have been assigned an ERN group and more details on that will be published on the RD-Connect website .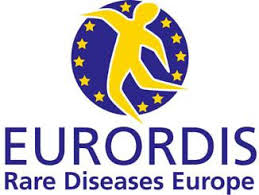 EURORDIS recommendations to address the needs of undiagnosed rare disease patients
EURORDIS has recently released the International Joint Recommendations to address specific needs of Undiagnosed Rare Disease Patients.
EURORDIS-Rare Diseases Europe, together with SWAN UK (the support group run by Genetic Alliance UK), the Wilhelm Foundation, Rare Voices Australia (RVA), the Canadian Organization for Rare Disorders (CORD), the Advocacy Service for Rare and Intractable Diseases' stakeholders in Japan (ASrid) and the National Organization for Rare Disorders (NORD) jointly submit a list of recommendations to address the specific needs of patients without a diagnosis urging all stakeholders to recognise undiagnosed patients as a specific population within the rare disease community.
Undiagnosed rare disease patients require the availability of a complete health and social care pathway in advance of receiving a diagnosis. Such care should promote their chances of receiving an accurate diagnosis in as efficient and timely way as possible, while ensuring that, until a diagnosis is made, they nevertheless receive the best possible health and social care.
These recommendations also highlight the importance of promoting ethical and responsible international data sharing to help inform a clinical diagnosis, accelerate research into novel conditions and provide insights into disease mechanisms. Furthermore, knowledge and information sharing among all stakeholders should be optimally coordinated and fostered so that patients can access appropriate resources in a timely and efficient manner.
For more information on the joint recommendations, please contact Virginie Bros-Facer at virginie.bros-facer@eurordis.org.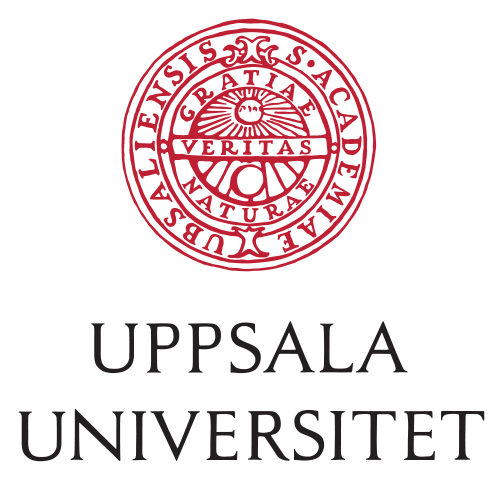 Report from the Uppsala workshop on
public-private partnership

RD-Connect, CHIP ME and the Uppsala University have organized the workshop: "Ethically and legally sustainable partnership between industry and public funded research initiatives: PPP and Rare diseases as a case study". The workshop took place in Uppsala on the 8th-9th of November 2016 and was attended by participants from very various backgrounds.
On the first day of the workshop, twelve speakers presented the topic of public-private partnerships in rare disease research from different perspectives, including the rare disease patients, academia, industry, ethical and legal perspectives. Case studies of successful and unsuccessful partnerships were used to discuss what factors determine whether a partnership works or not. During the roundtable discussion on the second day, the participants have identified unrealistic expectations, underfunding and unclear responsibilities of each partner among factors that can lead a public-private partnership to failure. They have also concluded that it is crucial to evaluate the success of a partnership not by the monetary profit, but by the benefit it brings to the society. The outcomes of the workshop will be published in a number of articles in 2017.
The program and additional details are available on the workshop's website.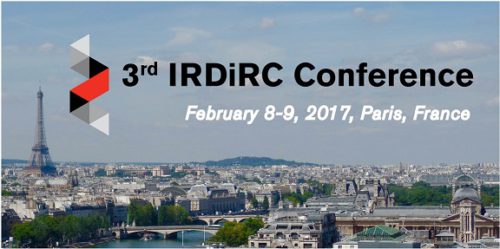 The 3rd IRDiRC conference Paris

The 3rd conference of the International Rare Diseases Research Consortium (IRDiRC) will take place on February 8-9, 2017 in Paris, France, at the conference center of Université Pierre et Marie Curie (UPMC) Sorbonne Universités, Jussieu.
Five years have passed since the initial launch of IRDiRC in 2011 and considerable advances have been made in rare diseases research. IRDiRC 2017 conference presents a unique opportunity to reflect upon this progress, confront barriers, and together, form new collaborations to take on challenges posed by rare diseases. Past conferences were held in Dublin, Ireland, and Shenzhen, China.
All stakeholders – investigators, policy makers, opinion leaders, critical thinkers, young researchers, patient advocates and industry members alike – active in the area of rare diseases from across the globe are invited to join us to celebrate achievements in the field, identify future milestones and goals, and work toward bringing diagnoses and therapies to all rare disease patients.
For more information, visit http://irdirc-conference.org/.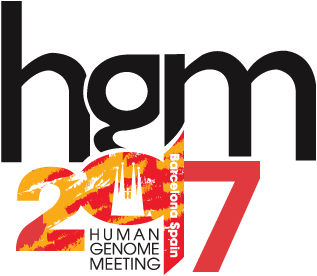 The Human Genome Meeting "From Genomics to Therapy"

The Human Genome Meeting 2017 (HGM2017) of the Human Genome Organization will be held in Barcelona on the 5th-7th of February 2017. The theme of the HGM2017 is "From Genomics to Therapy", which reflects the maturity of genomics and shows how it is becoming a tool that now can be used for the immediate benefit of patients. HGM2017 aims to highlight the progress that has been made and the potential of genomics to improve health care.
HGM2017 will bring together high-level researchers involved in the clinical translation of genomics technologies and results. We will have sessions on the state-of-the-art and utility of genome tools, prominent keynote lectures, roundtables and discussions addressing the most recent advances in the translation of biomedical research results in clinical applications.
The list of speakers includes: Mike Stratton (UK), Luigi Naldini (Italy), Richard Gibbs (US), Bartha Knoppers (Canada), Arnold Munnich (France), David Valle (US), Joshua Akey (US), Ian Campbell (Australia), Joel Dudley (US), Johannes Krause (Germany), Nuria López-Bigas (Spain), Ben Lehner (Spain), Iñaki Martín-Subero (Spain), Marc Martí-Renom (Spain), Tomas Marqués (Spain), Stefan Mundlos (Germany), Vic Myer (US), Nazneen Rahman (UK), Heidi Rehm (US), Joan Seoane (Spain), Val Sheffield (US), Michael Snyder (US), Gustavo Stolovitzky (US) and Charles Swanton (UK).
Participants in the HGM2017 are welcomed for abstract submission - the deadline is December 15th 2016. For more information visit the HGM website We are looking forward to seeing you at the meeting!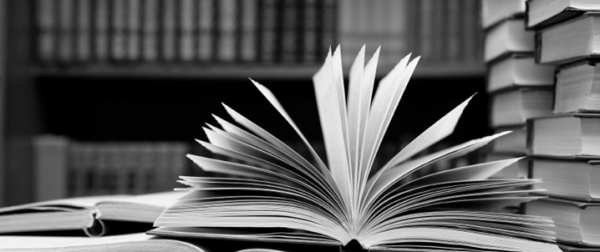 The alliance between genetic biobanks and patient organisations: the experience of the telethon network of genetic biobanks
Baldo C, et al., (2016)
Orphanet Journal of Rare Diseases
Genetic Biobanks (GBs), which offer an easy access to high-quality samples and associated data, play a pivotal role in the advancement of basic, translational and clinical research on the often-neglected rare diseases. Therefore, a strong collaboration between GBs and Rare Disease Patient Organisations (POs) is essential to gain a critical mass of samples and data. Since its conception, the Telethon Network of Genetic Biobanks (TNGB) has started a dialogue with the POs and promoted their active involvement in its governance and in drafting biobank policies and procedures. Patient engagement has been successful for both the lay members, who have increased their understanding of the complex processes of biobanking, and for professionals who have gained awareness of the people's needs and expectations. This collaboration evoked high interest of POs in the biobanking services and resulted in 13 written agreements formalising the process of patient engagement. These agreements enabled the centralisation of rare disease biospecimens and data, thus making them available to the scientific community. Moreover, TNGB has become an associated partner of RD-Connect, which aims at linking registries to GBs and to clinical data for research on rare diseases. TNGB experience is an example of good practice regarding patient engagement in biobanking and may serve as a model of collaboration between GBs and POs. Apart from enhance awareness and trust, such collaborations will also promote research on rare diseases. In this manuscript, the authors report on the TNGB experience with POs who have requested the TNGB services and describe how these relationships were established, formalised and maintained.
Book chapter: Big Data Governance: Solidarity and the Patient Voice
Simon Woods (2016)
From the book "The Ethics of Biomedical Big Data"

This chapter, published in the book "The Ethics of Biomedical Big Data" (2016), was written by Simon Woods from the Policy Ethics and Life Sciences Research Centre at the Newcastle University. He describes rare disease research as a classical example of Big Data, which requires collaborative effort and data sharing between scientists across countries. The chapter explores the social and ethical challenges of biomedical "Big Data" with a focus on two case studies of contemporary rare disease research and through the "solidarity" framework. The author emphasizes the benefits of the solidarity concept; however, he also discusses its limitations.
In his book chapter, Simon Woods mentions RD-Connect as an important exemplar of a project where solidarity meets the patient voice. He describes the collaboration between RD-Connect and EURORDIS, one of the leading organisations for the patient voice within Europe. RD-Connect addresses the ethical issues by incorporating the Rare Disease Patient and Ethics Council (RD-PEC), which responds to ethical, social and participatory issues within RD-Connect and provides an open forum for question with an ethical focus. Finally, the Patient Advisory Council (PAC) of RD-Connect ensures that the opinion of the patient community reaches the highest level of management within the project. This collaborative approach allowed for developing important policies within the project, such as policies on data sharing and consent, in a participatory way.
A European Spectrum of Pharmacogenomic Biomarkers: Implications for Clinical Pharmacogenomics
Mizzi C., et al., (2016)
PLOS
Pharmacogenomics aims to reveal how inter-individual genetic differences determine drug efficacy and/or toxicity. Genetic variants determine individual's response to a certain drug; particularly biomarkers such as variants of the genes encoding proteins and enzymes involved in drug metabolism and transport. Pharmacogenomic biomarkers would allow identifying patients who would benefit from a drug or have an adverse response, before the start of the treatment.
Certain genetic variants are more frequent in certain ethnic groups, which could make some drugs be more effective for some populations than in others. In several European regions, particularly in countries with lower income, information on the frequency of pharmacogenomic biomarkers is incomplete or missing. In this study, funded by RD-Connect, the authors analysed 1931 pharmacogenomics biomarkers in 18 European populations, mostly from developing European countries. They found differences in biomarker frequencies between populations, particularly in 7 pharmacogenomic biomarkers known to determine drug efficacy and/or toxicity of 51 drugs. These data also show the populations differ in the frequency of certain high-risk genetic variants and in predicted drug dosing.
These findings can facilitate the development of preventive pharmacogenomic testing which would allow selecting the best medicines and dosage depending on patient's biomarkers and reduce the overall costs of healthcare in the participating countries.
Novel genetic risk variants for pediatric celiac disease
Balasopoulou A., et al., (2016)
Human Genomics
Celiac disease is a chronic disorder of the small intestine, in which genetics plays an important role. Today, the mechanisms of the disease are still unclear, which makes the diagnosis and treatment difficult.
To identify genomic variants that might predispose to celiac disease, the authors of this study analysed an affected Greek family used next-generation sequencing. The analysis revealed six potential candidate gene variants, that might contribute to the celiac disease. Further analyses in the affected and healthy Greek and Serbian children revealed that some of those gene variants are more likely to be found in the patients than in the healthy children. However, the frequency of those variant differed between Serbian and Greek groups.
This study, supported by RD-Connect, shows that the using next-generation sequencing for studying family genomics has a great potential to identify novel genetic variants and help understand complex diseases.

Why did I get this email?
You received this email because you are associated with RD-Connect, EURenOmics or NeurOmics or because you signed up online. We will send out around one email per month with news of relevance to these projects and to IRDiRC. If you don't want to receive any further newsletters, you can unsubscribe using the link below. If you're reading this online or if it was forwarded by a friend, you can sign up to future editions here.