September 2016 ● Issue 22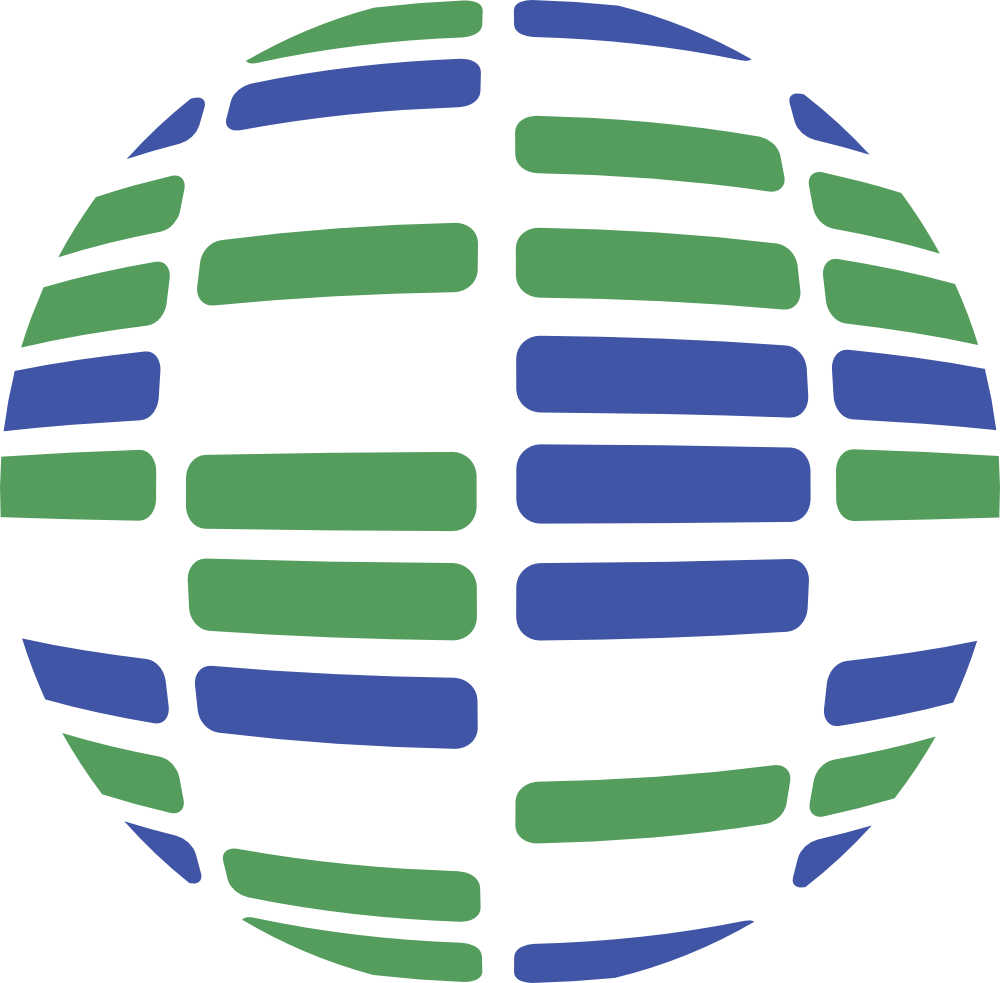 Introducing the RD-Connect Panel for Biobank Assessment
We are pleased to announce the formation of the RD-Connect Panel for Biobank Assessment, a panel of five members with expertise covering different aspects of biobanking; such as operations, software, data models, ethical and legal issues, links with registries and patient organisations. Access to high quality biological materials is essential for research on rare diseases. Thus, rare disease biobanks wishing to submit data to RD-Connect will undergo a simple assessment process before acceptance to the platform. The Panel will consider the biobanks against a set of criteria to ensure the minimum quality assurance is met. The Panel is formed by the following members:
Chiara Baldo is the curator of the "Galliera Genetic Bank: a cell lines and DNA biobank", established in 1983 at Galliera Hospital in Genoa, Italy. She has over 10 years of experience in biobanking. The Galliera Genetic Biobank is a partner of "Telethon Network of Gentic Biobanks" (TNGB) which in 2011, joined the EuroBioBank network. Dr Baldo's interests lie in biobanking for rare diseases in particular in drafting regulations and certification criteria as well as the development of the relationship with patient organisations.
Meral Özgüç is a faculty member at School of Medicine Hacettepe University, Ankara, Turkey. She is the founding director of Rare Diseases Biobank that was established in 1995 and became a EuroBioBank member in 2014. She focuses on identification of new disease genes and development of genetic tests. She is active in awareness raising and ethical and legal aspects of biobanking. She is a member of European, Middle Eastern and African Society for Biopreservation and Biobanking (ESBB) and is on the national board of the European Association for Predictive, Preventive & Personalised Medicine (EPMA) and is the editor of the Rare Diseases section of the EPMA journal.
Manuel Posada is the Director of the Institute of Rare Diseases Research (IIER), Instituto de Salud Carlos III (ISCIII), and leader of several rare diseases and autism-related activities in Spain. He is also the Director of both the National Biobank on Rare Diseases (ISCIII) and the National Rare Diseases Registry, and contributes as an independent expert of the Commission Expert Group of Rare Diseases (CEGRD), European Commission and also of the Advisory Board of the European Commission Platform Rare Diseases Registration. The ISCIII biobank is a founding partner of EuroBioBank.
David van Enckevort is a project manager in the Genomics Coordination Center (GCC) at the University Medical Center in Groningen (UMCG), the Netherlands, since 2013. Next to RD-Connect, he is responsible for several biobanking projects, such as the BBMRI-NL and BBMRI-ERIC biobank directories and the TraIT sample catalogue. Before joining UMCG David worked for three years as a Scientific Programmer and the Technical Project lead of Biobanking Taskforce of the Netherlands Bioinformatics Center (NBIC).
Marieke van Meel is a member of the Scientific Advisory Board of the EuRenOmics project, and has been voluntarily active as a patient advocate since 2001. She is a mother of three children, one of whom suffers from a rare kidney disease called Nephrotic Syndrome. She is based in the Netherlands, and began the development of NephcEurope Foundation in 2006, an international patient-consortium of national European patient-organizations for Nephrotic Syndrome, as well as being a patient representative in the Dutch Kidney Patient Organization. Marieke is also professionally engaged as Registry Coordinator at a European organ-sharing organisation.
Applications from rare disease biobanks are welcome and the assessment questionnaire can be accessed via the RD-Connect ID-Card.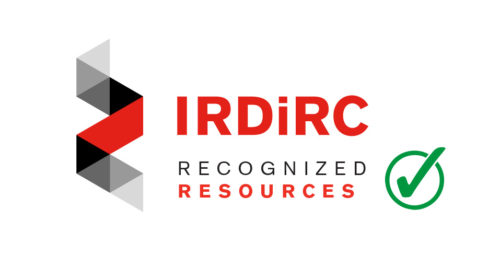 Guidelines for the informed consent process in international collaborative rare disease research receives the "IRDiRC Recognized Resources" label
For rare disease research, it is crucial to ensure the best use of available resources while protecting patients' right to integrity at the same time. The Guidelines for the informed consent process in international collaborative rare disease research proposes solutions to some of the challenges faced by international rare disease research, which involve the sharing of clinical and genomics data between research centres worldwide.
The Guidelines were developed in the framework of RD-Connect during a workshop in Rome where the inputs collected from patients provided the basis for an article published in February 2016 in the European Journal of Human Genetics. The guidelines provide core elements that should be included in informed consent templates for international collaborative rare disease research, such as:
• hosting the data in open access databases
• use of interoperable identifiers for the de-identification of participants
• possible linkage to different data (registries, biobanks, omics databases, etc.)
• access by industry if foreseen and prospects for third-party commercialization and intellectual property
They stress the importance of re-contacting patients regarding new findings related to their diseases or in case, their data and samples can serve new objectives that were not foreseen at the collection time.
The guidelines also promote dynamic consent, involving the possibility for the interested patients/parents to receive updates on the main activities and research carried out by the biobank or registry where their samples and data are stored.
The principle is to plan in advance the best possible consent procedure to avoid ethical and legal hurdles that could hamper research in the future. This would let the researchers make the most of existing resources without overriding patients rights in the process.
The Guidelines have recently received the label "IRDiRC Recognized Resources", which highlights the initiatives that the International Rare Diseases Research Consortium (IRDiRC) identified as of fundamental importance to the international rare diseases research and development community. The label will therefore increase the Guidelines' visibility and impact on discoveries and translation into clinical services.

RD-Connect puts significant effort in interoperability of Rare Disease data
RD-Connect has provided seed funding for the Data Linkage Plan that has been proposed to RD-Connect, Elixir, BBMRI-NL and partners. This funding enables the start of the first phase of the Data Linkage Plan, which aims to implement the FAIR principles (Findable, Accessible, Interoperable and Reusable for humans and computers) for several resources that are important for rare disease research, such as biobanks and registries. Making these resources interoperable at the source will provide immense benefits for researchers who need to integrate data from biobanks, patient registries, genomic and other molecular data sources. It thereby accelerates research towards improved care and research. FAIR data sources serve the RD-Connect platform, making it possible for researchers to find relevant data and samples by asking complex questions across several resources.
The plan is deliberately an initiative across the boundaries of individual projects that can now start thanks to RD-Connect and its members. The initiators are extremely grateful for the support of all contributors, including patient organisations that actively endorse the plan by volunteering effort or a financial contribution.
For questions about the Data Linkage Plan, please approach David van Enckevort (david.van.enckevort@umcg.nl), the technical lead of this project. For enquiries about engaging in FAIR data projects, please contact Mascha Jansen (mascha.jansen@dtls.nl).

Gender Action Plan
To assess the representation of men and women in RD-Connect, we produced a series of gender indicators to measure progress towards gender equality within the project. We developed an online survey to measure progress made regarding recruitment, retention and career advancement and the progress achieved in policies, procedures and programmes influencing the relative position of women and men. The first report covered the period from November 2012 to September 2014 and reflected responses received from 23 out of 27 full partners. We sent the questionnaire out to partners again in June 2016.
A majority of partners (21 out of 29) replied and completed the second online survey. This was slightly less than the 23 out of 27 partners who responded in 2014. Feedback indicated that women are well represented as scientists/researchers, managers and administrators but account for only 17% of Principal Investigators on the project. Overall, gender distribution of women and men by job description has changed very little since the last report as shown in the chart below.
The data received from the RD-Connect partner staff who responded to the survey suggests that male employees generally have a more positive view of the progress made by women within their organisations than female staff. The results show a more even split between men and women when asked if their organisation encourages gender sensitive behaviour.
Flexitime and working from home seem to be common options for flexible working arrangements, or cutting number of hours to 4 days per week. In general, universities arrange events to encourage school age children to consider careers in science, rather than aiming events specifically at girls. There appear to be small increases in the availability of equal opportunity polices and maternity/paternity/childcare policies.
We will share the full report with all partners and make it publically available via the RD-Connect website.
~ Avril Palmeri, RD-Connect

New GA4GH Catalogue available online
The Global Alliance for Genomics and Health (GA4GH) has released the Catalogue of International Genomic Data Initiatives, which is now available online and open for public submissions. This Catalogue provides information on world-wide genomic data initiatives, including national precision medicine initiatives, data-sharing initiatives, databases and repositories, international genomics research consortia and projects, and other genomics data resources. The Catalogue was created to serve as a useful tool to facilitate international collaboration and communication within the genomics community.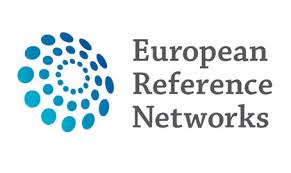 Rare disease patients: your chance to get involved in European Reference Networks
European Reference Networks (ERNs) are a novel EU initiative to form networks of centres of expertise and healthcare providers that support clinicians and researchers to share expertise, knowledge and resources across the EU. ERNs use communication and eHealth tools to enable the mobility of expertise across borders, rather than the movement of patients who often travel abroad, to access the care they need. The first successful ERNs will be announced in early 2017.
All ERNs will have their European Patient Advocacy Groups (ePAGs) that will bring together patient representatives to ensure that the patient voice is heard throughout the ERN development process. All patient organisations are encouraged to join ePAGs using the patient organisation matchmaking tool. The ePAG member organisations are represented by ePAG patient representatives, who ensure true representation of the patient voice by participating in the Board and sub-clinical committees of their respective ERNs. To apply for a position of an ePAG representative, please contact lenja.wiehe@eurordis.org. For more information, click here.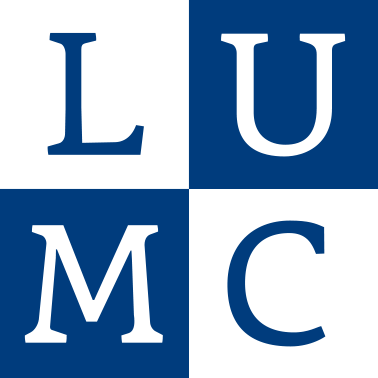 Vacancies at Leiden University Medical Centre
Leiden University Medical Centre (Leiden, Netherlands) has a long history of excellence in Genomics and Bioinformatics and multidisciplinary collaborations. With the recently established Technology Focus Area on data analytics and research ICT, we are bridging various research expertise and technology know-hows from different departments to build the next generation bioinformatics data analysis infrastructure. You will be mentored by senior faculty members to develop your own scientific or technical career path and will be able to contribute into (inter-)national projects and teaching activities.
The opened positions include:
• Software Engineer / Teacher (contact person Jeroen Laros, J.F.J.Laros@lumc.nl)
• Software Engineer / DevOps Engineer (contact person Jeroen Laros, J.F.J.Laros@lumc.nl)
• NGS data analyst (contact person Leon Mei, h.mei@lumc.nl)
• Semantic web developer (contact person Marco Roos, M.Roos@lumc.nl)
• Diagnostic pipeline developer in Metagenomics (contact person Peter-Bram 't Hoen, P.A.C._t_Hoen@lumc.nl)
• Multi-omics data analyst (contact person Peter-Bram 't Hoen, P.A.C._t_Hoen@lumc.nl)
Requirements:
• MSc or BSc in Computer Science or Bioinformatics
• fluency in high level programming languages such as Java, Python, C++, or R, and scripting languages such as Bash
• ample experience with Linux operating systems
• enjoy sharing your knowledge with highly motivated young professionals
• flexible and communicative, able to multitask, enjoy working in a multidisciplinary team
For more information, please contact the relevant contact persons.

Variant Effect Prediction Training Course
RD-Connect contributes to the course "Variant Effect Prediction" (31st Oct. - 3rd Nov. 2016, Heraklion, Crete, Greece), which belongs to the series of the Mutation Detection Training Courses running from 1998. It is addressed to people working in a DNA laboratory, including clinical diagnostic labs. The course will be a blend of theory and practice presented by invited speakers and abstract-selected participant contributions. Practical sessions will combine academic and commercial demonstrations providing participants hands-on experience with computational analysis tools. The demonstrations will cover variety of tools, including those of RD-Connect, Alamut, Ensembl and more.

Workshop on public-private research partnerships
In recent years, universities have done a lot of work to promote research partnerships with industry. Medical schools are encouraging their research faculties to pursue entrepreneurial strategies (start-ups) to start companies and partnerships with industry. Uppsala University, RD-Connect and CHIPme, invite you to discuss these issues in a two-day workshop looking at current practices for public private collaborations and especially initiatives on rare diseases on November 7-8 this year.
Public private partnerships in research have been debated for a long time. On one hand, there is the perceived need to involve more industry in the research-flow in order to maximize efforts in the search for results and therapies. On the other, there is fear and concern regarding the ethical challenges, conflicts of interest and exploiting of public resources.
Publically funded research in the biomedical field collects great amounts of data and biological samples that could be extremely precious in the industrial context for translational purposes. Public private partnerships are especially interesting in the rare disease field. However, there are barriers and concerns. We still lack generalized common regulatory, technological and financially supportive frameworks. This places a burden on the potential positive impacts on the wellbeing of citizens. There is a need to explore different partnership models and discuss their relevance for genomic research and the particular challenges and opportunities for rare disease research.
To register, visit the Workshop's website.

Workshop Bring Your Own Data: WikiPathways, nanopubs, and the Rett Syndrome
On 1-3 November 2016, Maastricht University will organize a BYOD (Bring our Own Data) on WikiPathways, nanopublications and the Rett Syndrome. The BYOD is part of the rare disease use case of ELIXIR-EXCELERATE, and supported by ELIXIR-NL.
The Rett Syndrome is a rare neurodevelopmental disease affecting one in 30000 people (mainly girls). To study the Rett Syndrome, Maastricht University combines experimental research and bioinformatics. In this research, nanopublications have a lot to offer to WikiPathways, which contains many statements backed by literature (~12500 PubMed articles). The goal of this BYOD is to expose these statements as FAIR nanopublications with source, so that they can be linked to other data sets. In the future, external nanopublications could be used as citeable information sources to increase the amount of available sources in WikiPathways. This is particularly relevant for the Rett Syndrome and other rare diseases, where little data is available and data integration makes a big difference.
For more information, visit the course website.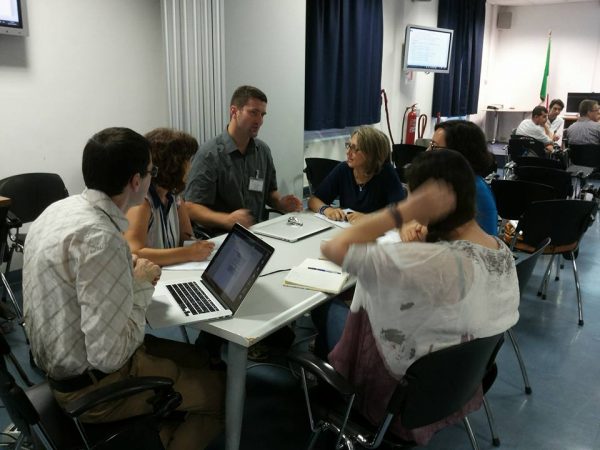 RD-Connect meeting "Next generation registries"

On 27-29th of July 2016, Domenica Taruscio and her team organised the meeting "Next generation registries: going FAIR, going Gold" in Rome, at the Istituto Superiore di Sanità. The meeting welcomed the RD-Connect partners working on patient registries, the Linked Data and Ontology Task Force and patient representatives. The aim was to foster collaboration with the platforms that allow non-IT people to create their rare disease registries in the setup of more accessible and interoperable "next generation registries".
The meeting hosted a number of platforms from different countries and continents: Patientcrossroads (United States), OSSE MDR (Germany), RDRF (Australia) and RADICO (France). Existing platforms can support interoperability, by promoting the use of common data elements (CDEs) in registries case report forms (CRF), including RD-Connect CDEs, data elements listed in the NIH CDE browser and terms annotated in selected ontologies like the Human Phenotype Ontology (HPO), Orphanet Rare Disease Ontology (ORDO) and other ontologies in the Bioportal.
The meeting aimed at involving platforms in the design of the registry toolkit, which they could implement more easily. It also hosted discussions on the advantages and challenges for registry owners of adopting different ID-Card profiles and integrating "next generation registries" inside the ID-Cards and RD-Connect platform.
The discussions at the meeting covered a number of topics. On the first day, they focused on the RD-Connect toolkit and the tools and resources currently used by platforms to promote registry interoperability. It was agreed that the role of platforms should be highlighted on the RD-Connect website to promote their use in the setup of new registries, and to show their key features (i.e, where will the data be stored, open source, offering predefined questions, etc). The work on key features is ongoing and will benefit from the input of end users.
It was also proposed to select different ontologies, besides HPO and ORDO, that are adapted to rare diseases and that may be adopted in main sections in the CRF (i.e. Diagnosis; Clinical signs and symptoms; Tests and laboratory analysis; Exposures; Treatments; Genetics, etc.).
On the second day, the discussion concerned the integration of registries in the ID-Cards and new possible features for the ID-Card catalogue, including a display of information on the data elements collected by registries and suggestions for the correct citation of the database according to COBRA guidelines. Key advantages and challenges of different ID-Card profiles (Standard, Silver, Gold and Platinum) were commented on and identified to encourage users embrace the "FAIRest" ID-Card profiles (Gold and Platinum). The discussion covered also platform and registries sustainability options, which included fees to access the data according to different type of users (academic, industry, etc). What highly engaged the technical experts was the development of a clear set of criteria for assessing interoperability of registry software will be used to develop "interoperability star ratings".
After two days of intense work and even more intense social dinners, we concluded that it will be possible to collaborate with platform curators, who are all willing to work with FAIR data developers on adding FAIR functionality to their tools. However, the discussion on the interoperability guidelines of FAIR made clear that, despite of good efforts by individual providers, interoperability between registries of different providers is insufficient. This problem will be addressed at the next BYOD on 25th-27th of October in Leiden.
~ Sabina Gainotti and Yllka Kodra, Istituto Superiore di Sanità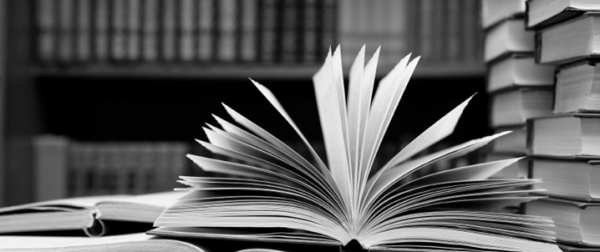 Common disease signatures from gene expression analysis in Huntington's disease human blood and brain
Mina E, et al., (2016)
Orphanet Journal of Rare Diseases
Huntington's disease is a serious brain disorder for which no effective treatment exists. It is difficult to study because of the scarcity of available brain tissue and samples cannot be collected repeatedly form one patient. However, as Huntington's disease affects also other organs, it is possible to use peripheral tissue for the studies and monitoring disease progression and/or drug efficacy. The authors of the article checked if blood could be used to monitor disease severity and progression in the brain. They measured the abundance of RNAs encoding various genes and compared it between blood and three different brain regions. Even though individual genes showed no correlations between blood and brain, similarities were visible when analysing gene categories, such as genes with the same cellular localisation, molecular function or associated with the same biological processes or diseases. The researchers discovered that dysregulations shared between blood and brain concerned genes involved in immune response and spinocerebellar ataxias.
These results demonstrate how blood can be used for non-invasive monitoring of those brain disorders that affect various tissues. It also shows that looking at gene categories allows for a better assessment than analysing individual genes. This finding is particularly relevant for the research on rare diseases that affect organs, from which collecting biopsies is impossible and samples are scarce.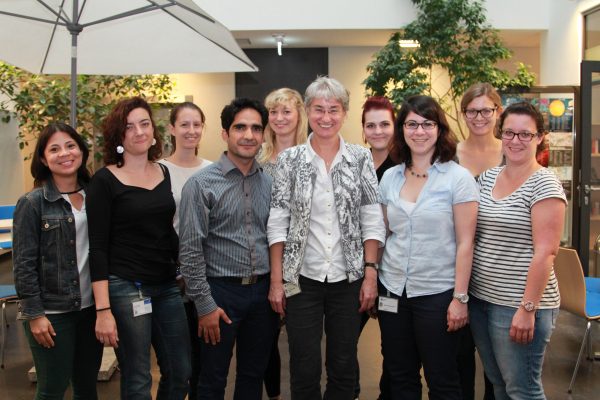 NeurOmics: The Power of Human Protective Modifiers: PLS3 and CORO1C Unravel Impaired Endocytosis in Spinal Muscular Atrophy and Rescue SMA Phenotype
Hosseinibarkooie & Peters, et al., (2016)
American Journal of Human Genetics
Spinal muscular atrophy (SMA) is the most common and devastating genetic motor-neuron disease among children. The disease is caused by a mutation in the SMN1 gene leading to the absence of the Survival motor neuron protein (SMN). Twenty years after identifying SMN1 as the disease gene for spinal muscular atrophy, the Wirth lab in Cologne, Germany found the cellular mechanism of the disease.
SMN2, the almost identical "twin-gene" of SMN1, produces only 10% functional SMN protein. This is not enough to compensate for the loss of SMN1, but a higher number of SMN2 copies can reduce the symptom severity. SMN1-lacking patients carrying 3–4 copies of SMN2 can be fully protected against spinal muscular atrophy by the protein plastin 3 (PLS3). PLS3 is a genetic modifier for SMN genes, meaning it can influence them. The researchers managed to improve survival and alleviate the motor symptoms in an SMA mouse model by elevating the levels of PL3 and its partner protein, CORO1C. Since both proteins are crucial for endocytosis (ability to transport molecules, such as those transmitting signals, through the cell membrane into the cell), the researchers believe that impaired endocytosis might be the main cause of impaired cell-cell communication in SMA.
Identifying the cellular mechanism can be a breakthrough in the therapy for SMA. Employing genetic modifiers might revolutionise the treatment and give hope for better quality of life for the patients.
In vitro residual activity of phenylalanine hydroxylase variants and correlation with metabolic phenotypes in PKU
Trunzo R., et al., (2016)
Gene
Hyperphenylalaninemias (HPAs) are genetic diseases mainly caused by diverse mutations in the phenylalanine hydroxylase (PAH) gene. Studies of different PAH mutations in cell cultures offer the opportunity to investigate the molecular mechanisms underlying HPAs and to clarify whether a disease-associated mutation is indeed pathogenic. Analysing the severity of a metabolic symptoms in cells carrying different mutations of the PAH gene allows determining how a mutation affects the PAH enzyme. The researchers examined eight HPAs-associated PAH mutations and found that they led to various degree of reductions of the PAH enzyme activity compared to the non-mutated enzyme. In most cases, the lower PAH activity was the more severe were the metabolic dysfunctions in the cells and the less responsive they were to tetrahydrobiopterin (BH4), used as a medicine to treat HPAs.
This study, supported by RD-Connect, has major implications for understanding of HPAs and other rare genetic diseases. They reveal how different PAH mutations result in symptoms of different severity, and why BH4 therapy is ineffective in some patients.

Why did I get this email?
You received this email because you are associated with RD-Connect, EURenOmics or NeurOmics or because you signed up online. We will send out around one email per month with news of relevance to these projects and to IRDiRC. If you don't want to receive any further newsletters, you can unsubscribe using the link below. If you're reading this online or if it was forwarded by a friend, you can sign up to future editions here.