Publications of the month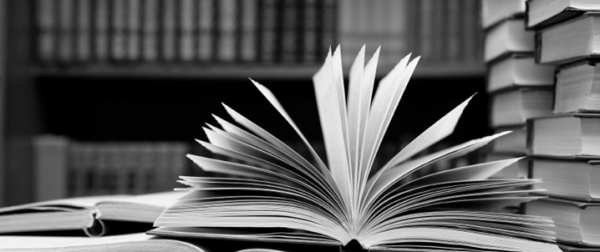 Over the past month, four publications have been released with support from RD-Connect, NeurOmics and EURenOmics.
The Challenge for a European Network of Biobanks for Rare Diseases Taken up by RD-Connect
RD-Connect biobank work package leaders Lucia Monaco and her team have published a review about the challenges for rare disease biobanks in Europe and how the RD-Connect project will help address these. The review begins by describing the three major challenges that exist for rare disease biobanking. These include:
• Maximising access to rare biological samples to the scientific community
• Enabling networking between biobanks to share quality standards and procedures
• Adopting an efficient management model which is compliant with legal and ethical issues and ensuring biobank sustainability.
RD-Connect addresses all of these issues through an action plan aimed at building a network of European rare disease biobanks. Ultimately, RD-Connect will offer access to precious, quality-controlled biological samples from rare disease patients through an online, searchable, dynamic catalogue in the context of an integrated platform that links rare disease patient registries to biobanks and to clinical bioinformatics data for rare disease research.
It is therefore expected that RD-Connect will have a huge scientific impact, as it will ensure that biological samples donated by rare disease patients and their linked clinical data will be accessible and available to the scientific community through an internationally coordinated system.
A 3′-UTR mutation creates a microRNA target site in the GFPT1 gene of patients with congenital myasthenic syndrome
RD-Connect and NeurOmics partners investigated the pathogenic relevance of a mutation in the 3′-UTR of the GFPT1 gene (c.*22C>A ) is found in patients with congenital myasthenic syndromes (CMS). This mutation presents as a compound heterozygote in affected individuals and occurs with other missense or protein truncating mutations in GFPT1. In this paper, Dusal et al., (2015) performed in siloco analysis which predicted that this mutation can interfere with microRNA-mediated gene regulation. It is thought that c.*22C >A creates a site for miR-206*, which in turn interferes with GFTP1 protein expression. Overall, the results presented in this paper are the first functional studies which confirm c.22*C>A is a causative mutation of CMS and provide further evidence that formation of illegitimate micro RNA binding sites is a relevant pathomechanism.
Recurrent FXYD2 p.Gly41Arg mutation in patients with isolated dominant hypomagnesaemia
EURenOmics partners present their results from studies into the genetic origins of isolated dominant hypomagnesaemia (IDH). In 2000, the c.115G>A (p.Gly41Arg) mutation in the FXYD domain containing ion transport regulator 2 gene (FXYD2) was identified in a large Dutch family with a history of IDH. Since this original report, new families with FXYD2 mutations have not been described. As a result, the relevance of FXYD2 mutations for hypomagnesaemia has been questioned over the years. In this new study, Baaij et al., (2105) identified the p.Gly41Arg FXYD2 mutation in two new families with IDH. Until now, no other FXYD2 mutations have been reported which could indicate that other FXYD2 mutations will not cause hypomagnesaemia or are embryonically lethal.
Identification of a Major Epitope Recognized by PLA2R Autoantibodies in Primary Membranous Nephropathy
About three-quarters of patients with primary membranous nephropathy have antibodies against their own Phospholipase A2 receptor 1 (PLA2R) which cause severe damage to the kidneys. Recently, EURenOmics partner Paul Brenchley from Manchester and his group succeeded in characterizing the exact site (epitope) where these disease-causing autoantibodies bind using mass spectrometry, surface plasmon resistance and inhibition of autoantibody binding. Structural models were created using electron microscopy and homology based representations. The epitopewas crucial in 90% of the patients tested and had a very high affinity to the auto-antibodies. The identification of this major PLA2R epitope was a crucial step on the road to development of highly specific antibody inhibition therapeutics for patients with membranous nephropathy.
Full articles are available here:
Monaco L, Crimi M and Wang C.M (2015). The Challenge for a European Network of Biobanks for Rare Diseases Taken up by RD-Connect Pathobiology 81, 5-6
Dusl M, Senderek J, Müller JS, Vogel JG, Pertl A, Stucka R, Lochmüller H, David R and Abicht A (2015). A 3′-UTR mutation creates a microRNA target site in the GFPT1 gene of patients with congenital myasthenic syndrome. Human Molecular Genetics, 2015, 1–9
H.F. de Baaij, Eiske M. Dorresteijn, Eric A.M. Hennekam, Erik-Jan Kamsteeg, Rowdy Meijer, Karin Dahan, Michelle Muller, Marinus A. van den Dorpel, René J.M. Bindels, Joost G.J. Hoenderop, Olivier Devuyst and Nine V.A.M. Knoers (2015). Recurrent FXYD2 p.Gly41Arg mutation in patients with isolated dominant hypomagnesaemia Nephrology Dialalysis Transplantion, 1-6
Fresquet M, Jowitt TA, Gummadova J, Collins R, O'Cualain R, McKenzie EA, Lennon R and Brenchley PE (2015). Identification of a Major Epitope Recognized by PLA2R Autoantibodies in Primary Membranous Nephropathy. Journal of the American Society of Nephrology 26, 302–313

Focus on the 2nd RD-Connect and NeurOmics meeting, Palma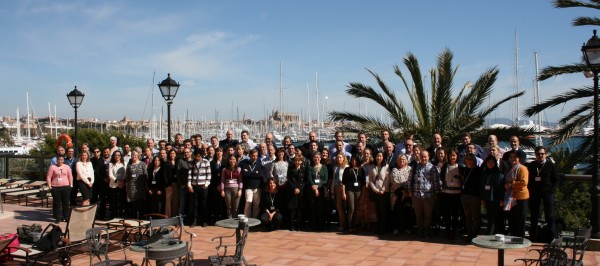 RD-Connect and NeurOmics held their annual meetings in Palma de Mallorca at the beginning of March 2015. Both meetings proved to be a great opportunity for project partners, associated partners and committee members to report on progress and achievements over the past year and to plan for future work. The meeting also provided a chance for members of the Joint Patient Advisory Council (PAC) and Rare Disease Patient and Ethics Council (RD-PEC) to meet and discuss ethical, social and participatory questions linked to research taking place in the context of RD-Connect and NeurOmics.
The focus of the first RD-Connect session was on the achievements and progress during Year 2. These include:
• The uploading, processing and analysis of the first exome datasets from the NeurOmics project through the standard analysis pipeline and their availability in the analysis platform. A total of 110 pilot samples are now in the RD-Connect system with almost 300 more samples ready for reprocessing through the standard pipeline.
• Policies for sharing of omics data within the research community and consenting guidelines have been developed and have now been implemented across all three IRDiRC projects.
• The launch of the RD-Connect Catalogue for registries and biobanks (including ID-Cards from 97 registries) and a standard mechanism for assessment of biobanks. Agreement on the decision to use the Human Phenotype Ontology (HPO) nomenclature as the primary phenotype ontology and the ORDO as the standard disease ontology.
• Development of bioinformatics tools which will be integrated into the central analysis platform or available as standalone tools.
The second day was devoted to interactive forward-looking sessions to make detailed plans for the work of the coming year. The online analysis platform will be further refined with feedback from end-users in order to make it even more valuable for analysis of genomic data and new gene finding. A further major focus of the work in the upcoming period will be incorporation of data from metabolomics, transcriptomics and proteomics experiments and cross-linking with sample-level data in the biobank sample database and with data in patient registries via linked data approaches. These issues were further explored in a technical meeting of all the bioinformatics developers working on the RD-Connect platform and related bioinformatics tools. Links with the large European Research Infrastructures on the ESFRI roadmap, in particular ELIXIR and BBMRI, will be expanded in 2015 with some joint pilot projects.
Prior to the start of the NeurOmics meeting, partners from both RD-Connect and NeurOmics were able to attend training courses in Biobanking for Beginners (Trainers: Marina Mora, Mirella Filocamo and Mary Wang), The European Genome-phenome Archive (Trainer: Jeff Almeida-King) and RD-Connect Platform Genomics Interface (Trainers: Sergi Beltran, Steve Laurie and Davide Piscia). Preliminary feedback from participants has been good with most finding the courses both informative and interesting. Training material based on these courses is being developed and will soon be available on the training section of the RD-Connect website.
In addition to progress within the project, participants were also given updates about impact and future joint activities between RD-Connect, NeurOmics and EURenOmics. One of the major activities for 2015 is the formation of a joint project Impact Board. The Impact Board will provide advice on how the outputs from the three projects can be best applied in the wider rare disease field. This will ensure the innovations generated within each project are disseminated into everyday scientific, clinical and industry practice as well as into national and international policymaking.
Further information about Year 2 activity can be found in the 2014 publishable summary which is available via the RD-Connect website..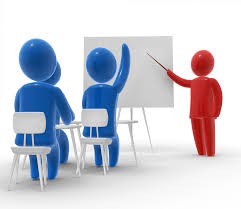 Young investigators session for early-stage researchers at the NeurOmics meeting in Palma de Mallorca
The young investigators meeting offered a brilliant opportunity for early career researchers to present their work to peers. Attendees to the session were limited only to young investigators, which gave the chance for the students and early post doctorate researchers of the NeurOmics consortium to present their work as part of the NeurOmics annual meeting. Five presentations were given by colleagues ranging from undergraduate students to post doctorate researchers, providing an excellent variety of projects. The breadth of the research and the friendly environment created allowed for interactive discussion between all members of the audience to take place following each presentation, with many contributing to questions and constructive ideas for future work. This was undertaken whilst also gaining valuable experience of giving an oral presentation in a formal situation, something that as an undergraduate student I found particularly useful.
I spoke about SLC12A8 as a potential candidate gene for congenital myasthenic syndrome (CMS) beginning with its identification in one of our CMS cohort using whole exome sequencing (WES) data. I described the functional studies carried out using a zebrafish model - the single orthologue identified via WES was knocked down using a splice blocking anti-sense morpholino oligonucleotide. This gave an abnormal tail phenotype and a lack of response of the fish to tactile stimulation. Staining of the fish revealed abnormal muscle fibres and shortened and abnormal branching of motor axons. Use of islet-1 transgenic fish revealed no alteration in the sensory nerves or the CNS - as consistent with a CMS phenotype. I then discussed the use of a P53 morpholino oligonucleotide - which is used to reduce the non-specific effects of morpholinos in general- and the use of CRISPr technology to reinforce the results already obtained.
Other talks involved quantitative analysis of the types of abnormal branching seen in the fish which I found highly relevant to my own work and provided an opportunity to seek advice on how I should be analysing the fish.
Included in other presentations was work on the identification of potential novel disease causing genes for congenital myopathy, limb-girdle muscular dystrophy (LGMD) and autosomal recessive ataxia with hypergonadotrophic hypogonadism, as well as the development of new therapeutic interventions, such as antisense oligonucleotide-mediated protein modification in Huntington's disease.
Collectively, this session highlighted the contribution to the NeurOmics workforce from those earlier on in their careers, and sessions such as this really benefit those looking to share and progress their research at any level.
~Emily O'Connor, Institute of Genetic Medicine, Newcastle upon Tyne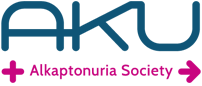 Attending the RD-Connect and NeurOmics annual meeting: a patient perspective
RD-Connect is an international project funded by the European Commission. The project aims to create a worldwide registry of rare disease patient data and biological samples. While this would create a valuable resource for research, EURORDIS and the Patient Advisory Council (PAC) monitor the project to ensure it is useful for rare disease patients and fulfils any legal, ethical and social concerns.
These concerns include the security of patient data, the use of incidental or unexpected findings in data, and whether data from deceased patients should be used, despite them being unable to give consent. There are many complexities in data collection and consent processes, and we are working to find the best solutions for patients.
Much of the work so far has been around the more technical side of the RD-Connect platform. The computer programming and appropriate data security are being developed to create an online platform that is accessible for approved research teams, yet protects sensitive patient data. The ideal platform would collate data from any medical centre worldwide and provide anonymous data only for research teams who had ethical approval for their use of the data.
In the last year, the PAC has contributed to guidelines on informed consent, a data sharing charter and an ethical framework for the project. The work is far from over though, with plans for next year including a Delphi exercise to poll rare disease patient leaders for their views and input. The role of the PAC will also be expanded in four areas:
- Informed consent and data sharing
- Undiagnosed patients and incidental findings
- Involvement of children
- A risk based ethical review
Next year will be the midpoint for RD-Connect, and so will start the wider dissemination of project results. This means that there should be more information soon we can share about its progress and impact for rare diseases worldwide.
Oliver Timmis is representing AKU (alkaptonuria) patient opinions, and would be very keen to hear your views on the four areas for next year's work. Further information about the AKU Society can be found here.
~Oliver Timmis, Head of Projects, AKU Society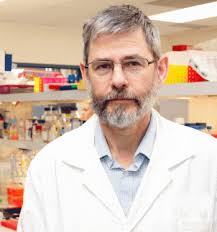 Australian participation in EU projects
Participation of Australian investigators in RD-Connect and NeurOmics is facilitated by a dedicated funding scheme initiated by the Australian National Health and Medical Research Council (NHMRC). This scheme provides assistance to Australian researchers to enable them to participate in multinational research collaborative projects that have been selected for funding by the European Union. Thanks to funding through the NHMRC scheme as well as additional support from the Department of Health of Western Australia, Australian investigators have been able to take on important aspects of the project work and attend annual project meetings. Here, Nigel Laing from the University of Western Australia provides his perspective on being the Australian partner in the NeurOmics project.
NeurOmics Annual Scientific Meeting Palma de Mallorca, Spain
It might seem that coming from Australia to Mallorca for the Annual Scientific Meeting of the EU FP7 NeurOmics Project, is a long way to come for a meeting (three flights via Dubai and Madrid). However for me and my Australian Group, as the only full overseas partner of the NeurOmics project, the three NeurOmics meetings so far, in Sitges, Heidelberg and now Palma de Mallorca, have been more than worth the trip. The 13 workpackages of the NeurOmics project encompass most of the work we are doing, especially in disease gene discovery, development of next generation sequencing diagnostics and translation, including, in our case, an emphasis on prevention of genetic disease. So, the science is good. It is also especially beneficial for us to meet up with the NeurOmics crew, who are all working towards the same goals under the skillful and subtle leadership of Olaf Riess. The Europeans in NeurOmics have much more chance to meet up during the rest of the year. For us, this is an invaluable opportunity to talk with our NeurOmics colleagues. Networking at breakfast, lunch, dinner and at the poster sessions, generated at least three collaborative spin-off projects. The mentoring lunchtime bright young things meet the decrepit senior scientists discussions were a fun innovation this year – though some of the senior scientists are not so decrepit as others. The venue at the Melia Palas Atenea was excellent, the food superb and more than plentiful. Palma itself was a pleasure to walk around for all of us, but more so, I think, for me, after being confined in metal tubes in the sky for so long. Thank you to Birte and Cathy especially for excellent organization. Looking forward to next year – where will we be, both scientifically and physically? 33 new NeurOmics disease genes reported at Palma: 67 to go.
~ Nigel G Laing, University of Western Australia and Harry Perkins Institute of Medical Research.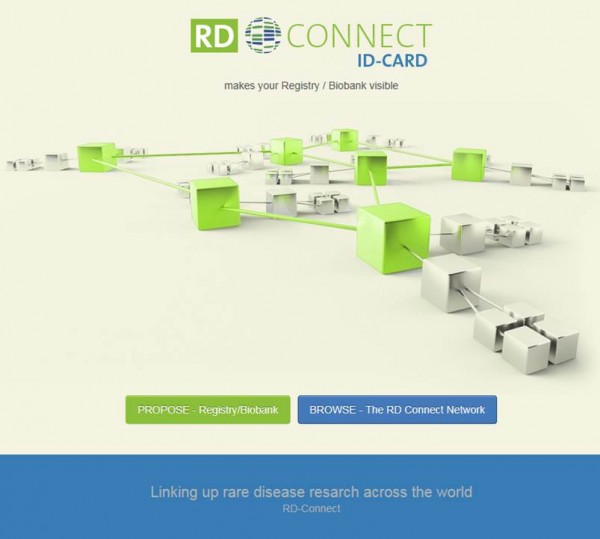 Update to the RD-Connect online catalogue
The online catalogue of registries and biobanks is being populated with registries and biobanks from the Core Implementation Group (CIG) of RD-Connect, as well as registries associated with Patient Crossroads and with the NeurOmics and EURenOmics projects.
The RD-Connect catalogue presents participating registries with the opportunity to display information such as the number of cases or samples within the registry or biobanks with a specific diagnosis. Registry owners who are willing to share this information inside the catalogue must complete the disease matrix in the "disease" section of their ID-card. Easy instructions to complete the disease matrix are available here.
Currently 61 registries have signed up to the RD-Connect catalogue. Of these, 45 registries have completed their disease matrix. The registries work package, headed by Domenica Taruscio and her team at Istituto Superiore di Sanità (ISS), are following up with the other invited registries to ensure that more and more registries update their information inside the catalogue.
During the RD-Connect meeting in Palma proposals were discussed with CIG members and with Orphanet in order to make the catalogue more dynamic and easy to update which in turn should make it a useful tool for data standardisation. It was suggested that pilot CIG registries test the possibility to directly link their data to the disease matrix in their ID-Cards in order to automatically update the number of cases inside the catalogue.
OrphaNumbers, which are currently used to categorise and search the cases, could also be used as a "match point" between single rare disease diagnosis and the related Human Phenotype Ontology (HPO) terms and annotations. This would facilitate the task of researchers who wish to describe their retrospective cases by the HPO.
~ Sabina Gainotti, ISS, Rome, Italy


Agenda announced for EURenOmics annual meeting in Heidelberg
EURenOmics project partners will hold their second Annual Meeting from April 8th to 10th in Heidelberg, Germany. The meeting will focus on the recent accomplishments of the consortium and the challenges ahead concerning the application of next generation sequencing and other high-throughput technologies. Further topics of discussion will be data integration within and beyond the consortium and novel approaches to model rare kidney diseases in vivo.
Prior to the start of the annual meeting, Genomatix are providing participants with an opportunity to attend a session which will provide hands-on training on the use of their software suite for ChipSeq analysis, RNA-Seq and pathway analysis, and exome analysis.
RD-Connect coordinator Hanns Lochmüller will provide EURenOmics partners with an overview of the progress and achievements of the RD-Connect project in the opening joint session. Other RD-Connect presentations include an update on the RD-Connect omics analysis platform from Ivo Gut and Sergi Beltran from the Centro Nacional de Analisis Genomico (CNAG), Spain, which will include a demonstration of the platform, and a discussion of issues around phenotyping led by Rachel Thompson from Newcastle, UK.
At the end of 2014, EURenOmics submitted their second year progress report to the European Commission highlighting significant achievements and progress within the project. A copy of the publishable summary can be found here.

The collection, linking and use of data in biomedical research and health care: ethical issues
The Nuffield Council on Bioethics is an independent body that examines and reports on ethical issues in biology and medicine. The Council have recently published a guide on the ethical issues around the collection, linking and use of data in biomedical research and health. The report considers the ethical questions raised by advances in information technology and data science in the context of health care and biomedical research and discussed many of the subjects that are being considered within the RD-Connect platform such as data protection, confidentiality and privacy issues, consent and ethical governance.
RD-Connect is developing and implementing best ethical practices for balancing patient-related interests associated with rare disease research using registries, biobanks and omics databases in global networks of clinicians and researchers. Further information about these issues can be found on the ethics, legal and social issues section of the RD-Connect website.
A copy of the Nuffield Council on Bioethics report can be downloaded here.



PhD fellowship research funding opportunity from Kindness for Kids
For research into rare paediatric diseases that makes use of EuroBioBank and RD-Connect resources
Kindness for Kids is a charitable foundation with the objective to improve the quality of life of children affected by rare diseases. The foundation provides social support to the children and their families by organizing vacation camps throughout Germany. On the other hand, kindness for kids funds scientific research to develop new therapies as well as to improve health care provision for those affected.
The foundation announces a PhD fellowship to contribute to therapy development for rare paediatric diseases. Kindness for kids is looking for a PhD project that develops or tests a new treatment, identifies therapeutic targets or employs a screening platform in the area of rare paediatric diseases using in vitro experiments. For the project to be eligible, patient biomaterials from EuroBioBank and/or RD-Connect should be used in the study.
Deadline for submissions: June 15th 2015.
Further information and guidelines on how to apply for this fellowship can be found here.

Upcoming events
For further information on future events please visit the events page on the RD-Connect website.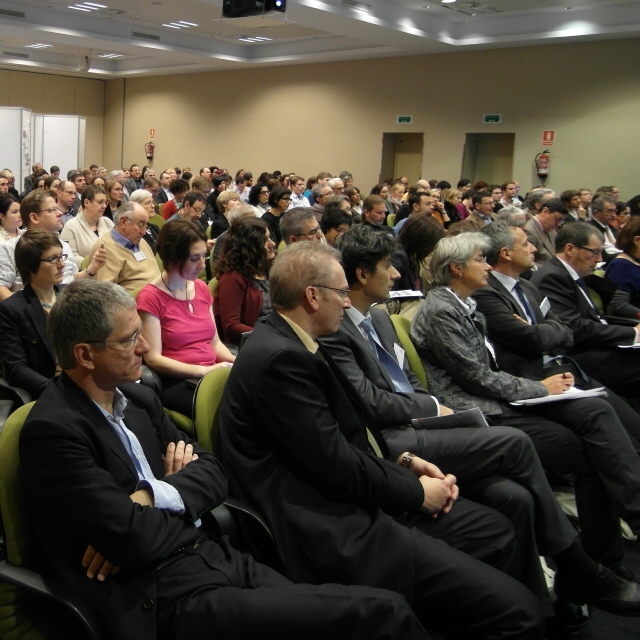 3Gb-Test: Next-generation sequencing in a diagnostic setting, 20-23 April 2015, Prague, Czech Republic
The focus of the course will be on clinical diagnostics using exome/genome sequences, variant identification and analysis including afternoon practical's (limited places available). The event is being Chaired by RD-Connect partner Milan Macek, (Prague, Czech Republic) and includes sessions on different next generation sequencing platforms, targeting gene panels and variant calling. Further information is available here.
3Gb-TEST Central and Eastern European Regional Meeting, 22 April 2015, Prague, Czech Republic
On April 22nd 2015 the 3Gb-TEST Central and Eastern European Regional Meeting will be held in the Cinema Hall of the Hotel Pyramida in Prague – Czech Republic. Confirmed Speakers include RD-Connect coordinator, Hanns Lochmüller (Newcastle University, United Kingdom) and NeurOmics coordinator, Olaf Riess (Tübingen, Germany) who will be speaking about the importance of data sharing for rare disease research and the future of whole genome sequencing, respectively. Further information is available here.
13th Symposium on Mutation in the Genome: detection, genome sequencing & interpretation April 27-30 2015, Leiden
During this meeting there will be a RD-Connect/Global Alliance for Genomics and Health thematic session on data sharing and integration for rare diseases: "Knowledge from sharing" The meeting aims to present the latest developments in the field, the best methodologies for scanning, sequencing, bio-informatic analysis and functional testing. The meeting will be presented in plenary format with invited speakers including Joris Vermeesch (Lab. For Cytogenetics & Genome Research, Leuven), Belgium Wayne Grody (UCLA School of Medicine,CA, USA) RD-Connect partner, Ivo Gut (Fundacio Privada Parc Cientific de Barcelona, Barcelona, Spain) and Stefan White (Monash University, Melbourne, Australia). The meeting will include Workshops on themes related to NGS pipelines and analysis, data collection and variation nomenclature. Further information is available here.
2nd EATRIS Conference, Building Bridges in Translational Medicine, 27 – 28 May 2015, Zuiderkerk, Amsterdam
The conference will bring together key international experts and stakeholders in translational research. Over two days they will present and discuss the current landscape in translational research, together with the new developments that EATRIS-ERIC contributes to the field. The conference will be a unique opportunity to interact with a wide range of key stakeholders: patient organisations, research funders, governmental representatives, as well as industry and regulatory agencies. Participants will learn more about translational services developed by EATRIS-ERIC and will be invited to discuss the translational field with high-level keynote speakers. RD-Connect impact work package leader, Kate Bushby, will be a keynote speaker at this event. Further information available here.
The European Society of Human Genetics (ESHG) conference 2015, June 6 - June 9 2015, Glasgow, Scotland
The European Society of Human Genetics (ESHG) conference is a forum for all workers in human and medical genetics to review advances and develop research collaborations. The conference has become one of the premier events in the field of human genetics with over 3.000 delegates, more than 215 oral presentations, 13 workshops, 8 educational sessions, and over 150 exhibiting companies. The ESHG conference is where the latest developments in human genetics are discussed, and where professionals from all parts of human genetics meet. A number of RD-Connect partners including Impact work package leader Kate Bushby (Newcastle University, United Kingdom), RD-Connect partner Milan Macek (Prague, Czech Republic) and Scientific Advisory Board member Peter Robinson (Institute for Medical and Human Genetics, Charité-Universitätsmedizin Berlin, Germany, will be attending this meeting with poster presentations and talks. Our registries partners from Istituto Superiore di Sanità have had an abstract entitled: Linked data approach: some results and considerations from the first RD-Connect Bring Your Own Data meeting in Rome" accepted after a selection between 2200 abstracts. Also, a plenary talk will be given by RD-Connect platform developers from CNAG's on the RD-Connect platform. Further information is available here.
EMBO Workshop - Molecular Mechanisms of muscle growth and wasting in health and disease, 20 September-25 September 2015, Congressi Stefano Franscini, Monte Verità, Ascona, Switzerland
This meeting will focus on the molecular mechanisms involved in muscle wasting diseases including cachexia, sarcopenia and muscular dystrophies. Its focus on disease aspects in skeletal muscle, its interactive format and its small size makes this meeting unique.
The conference will take place on September 20-25, 2015 at the Conference Centre Monte Verità, Ascona, Switzerland, the venue of choice for Congressi Stefano Franscini, the international conference platform of ETH Zurich.
The conference is limited to 120 participants. As we expect more applicants, we highly encourage to submit an abstract, which will help us to select participants and speakers of short talks.
Deadline for abstract submission is Friday 12. June, 2015
Further information is available here.
3rd Ottawa International Conference on Neuromuscular Biology, Disease and Therapy, September 24-26, 2015, Ottawa, Canada
The CNMD is hosting the 3rd Ottawa International Conference on Neuromuscular Biology, Disease and Therapy on September 24-26, 2015. After two previous successful neuromuscular disease conferences in Ottawa, the 2015 conference promises to offer an outstanding program emphasizing recent breakthroughs in basic and translational research and clinical discoveries in neuromuscular disease.
The Conference is structured for both basic researchers and clinicians and will feature internationally-recognized invited speakers highlighting advances in all aspects of NMD research, including novel techniques to diagnose NMD, biology of disease pathogenesis, expanding clinical phenotypes, basic muscle and stem cell biology, and promising therapies to treat these devastating disorders. As in past years, trainees are encouraged to attend and participate – selected abstracts will be featured for platform presentation during the scientific sessions, and all posters are eligible for top poster awards.
Confirmed speakers include RD-Connect coordinator Hanns Lochmüller, RD-Connect Associated partner Kym Boycott and NeurOmics infrastructure workpackage leader, Volker Straub
Further information is available here.

Why did I get this email?
You received this email because you are associated with RD-Connect, EURenOmics or Neuromics or because you signed up online. We will send out around one email per month with news of relevance to these projects and to IRDiRC. If you don't want to receive any further newsletters, you can unsubscribe using the link below. If you're reading this online or if it was forwarded by a friend, you can sign up to future editions here.