September 2015 ● Issue 18
American Society of Human Genetics (ASHG) annual meeting, Baltimore, 6-10 October 2015
American Society of Human Genetics Annual Meeting
The 65th Annual Meeting of the American Society of Human Genetics (ASHG) will take place in Baltimore, Maryland from 6th-10th October 2015, and is expected to attract over 6,500 scientific attendees. This meeting provides a platform for ASHG members and leading scientists to present their cutting edge research findings on human genetics. The ASHG will also feature a trade show floor that offers attendees the opportunity to view state of the art medical and laboratory equipment, products and services. A number of partners and associated partners from RD-Connect, NeurOmics and EURenOmics will be presenting posters and talks and taking part in panel discussions during this five-day event. If you are attending ASHG, please come along and see our partners in action!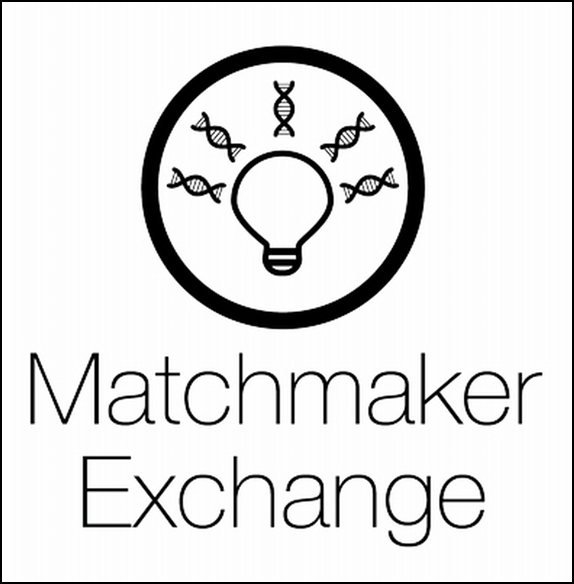 Matchmaker Exchange: genome discovery through the exchange of genotypic and phenotypic profiles
The 'Matchmaker Exchange' project was launched in October 2013 in an attempt to identify genetic causes for patients with rare disease. Teams and projects from across the world, including RD-Connect, are working towards the creation of a federated platform (Exchange) to facilitate the matching of exome and genome sequencing cases with similar phenotypic and genotypic profiles (matchmaking). This is carried out through standardised application programming interfaces (APIs) and procedural conventions. Matchmaker exchange will be hosting two meetings at this year's ASHG:
Matchmaker Exchange Meeting, 6th October, 11am-4pm, Hilton Baltimore Hotel. This is a working meeting which will focus on the implementation of the Matchmaker API in participating databases and future directions. Places are limited to 1-2 representatives per group. Interested parties are encouraged to RSVP here
Tools to Enable Gene Discovery-Matchmaker Exchange Community Engagement, 7th October, 7pm-9pm, Baltimore Convention Center. This meeting is a larger public session for anybody interested in learning more about Matchmaker exchange. Topics include: Introduction to Matchmaker exchange; Participating Matchmaker services; Matchmaker exchange Success Stories; How to use the Matchmaker exchange; and the future of Matchmaker exchange. No RSVP is required for this event so please turn up on the evening.
For further information about the meetings please contact Danielle Azzariti (dazzariti[at]partners.org) or visit the Matchmaker exchange or ASHG websites.

Pathogenicity Interpretation in the Age of Precision Medicine
Precision medicine is an emerging approach that takes into account individual variability in genes, environment and lifestyle to treat and prevent disease. The Human Genome Variation Society (HGVS) are organising a meeting on 6th October at the Holiday Inn Baltimore Inner Harbor, to discuss issues surrounding pathogenicity interpretation in the age of precision medicine. Discussions will focus on new analytic developments (in vitro, in silico, statistical, and other methods) and cooperation amongst all scientific, clinical and regulatory stakeholders in developing and maintaining standards for all areas of pathogenicity assessment. RD-Connect associated partner Anthony Brookes (University of Leicester, UK) is part of the Scientific Programme Committee. Further information about the course including registration details can be found here.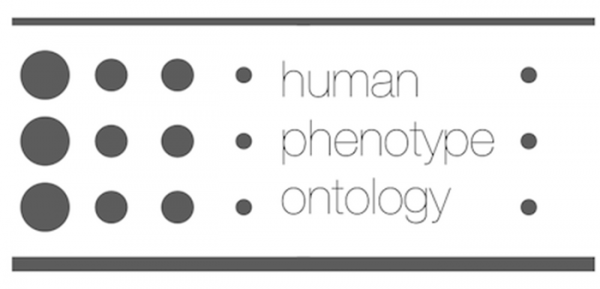 The Human Phenotype Ontology at the ASHG
The human phenotype ontology (HPO) is increasingly recognised as the most useful, detailed and granular ontology for describing phenotypic features seen in rare disease patients. Its developers are highly active and have a number of sessions at ASHG where you can find out more about the concepts behind ontologies for capturing patient phenotypes and the HPO itself.
RD-Connect, NeurOmics and EURenOmics partners are using the HPO to standardise their phenotypic databases and make the data they capture computer-accessible. NeurOmics disease coordinators created clinical data sheets to capture the most crucial phenotypic differentiators for all 10 disease groups studied in NeurOmics, and these were then mapped to the HPO to ensure the interoperability of the datasets and to harness the power of the ontology to assess similarity between patients with related features. These terms have been used to create a NeurOmics phenotypic database using the PhenoTips software, which has now been extended to capture data from other associated projects sequencing patients with rare inherited neuromuscular diseases. More than 1000 patients and family members have been entered so far and their data has been linked up with the results of the whole-exome sequencing to form a uniquely comprehensive genotype-phenotype dataset for these conditions accessible through the RD-Connect platform.
The HPO will be the focus of three separate sessions during the ASHG:
• Human Phenotypes for Researchers, Clinicians and Patients, 7th October, 11am-1pm, Level 3, Convention Centre. This session will address what phenotype means in different contexts, the impact of how the phenotype is collected, and why phenotypes are integral to biomedical research and clinical practice.
• Methods Matter: Approaches for Genomic Analysis, 8th October, 5pm-7pm, Level 3, Convention Center. RD-Connect scientific advisory board member Peter Robinson (Universitätsklinikum Charité, Berlin) and his team will give two presentations on phenotype ontologies. The first is during the Methods Matter session and will be on a phenotype-aware approach to the prioritization of coding and non-coding rare disease variant.
• Opening up Big Data, 10th October, 10:20am-12:30pm, Ballroom III, Level 4, Convention Center. The second presentation is during the Opening up Big Data session and will focus on the Human Phenotype Ontology: semantic unification of common and rare disease. RD-Connect partner Justin Paschall and his team will also present information about the European Variation Archive during this session.
Watch Peter Robinson and Mike Brudno speak about the HPO and PhenoTips on the RD- Connect website.
Further information:
Tudor Groza et al., (2015). The Human Phenotype Ontology: Semantic Unification of Common and Rare Disease. The American Journal of Human Genetics 97, 111–124
Mungall CJ (2015). Use of Model Organism and Disease Databases to Support Matchmaking for Human Disease Gene Discovery. Human Mutation 36, 979–984
Buske OJ et al., (2015). PhenomeCentral: A Portal for Phenotypic and Genotypic Matchmaking of Patients with Rare Genetic Diseases. Human Mutation 36, 931-940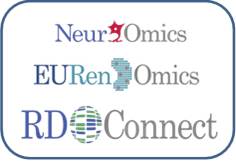 Other project-specific ASHG conference highlights with representation from RD-Connect and NeurOmics partners
Wednesday 7th October 2015
Convention Centre, Exhibit Hall, Level 1, 5:00pm-6:00pm
A recurrent missense mutation in CACNA1G/Cav3. 1 S4 segment alters channel activity in autosomal dominant cerebellar ataxia. M. Coutelier, et al., 2105 (#: 1022W)
In three independent pedigrees, we identified a recurrent causative mutation in a new gene involved in autosomal dominant cerebellar ataxia, CACNA1G. It induces an amino-acid change in the voltage-sensor domain of Cav3.1, a T-type channel highly expressed in cerebellum. In vitro and in silico experiments revealed a decreased excitability of the channel. These results underline, again, the importance of channel genes, and calcium balance, in the pathophysiology of cerebellar ataxia.
Convention Centre, Exhibit Hall, Level 1, 6pm-7pm
Uncovering the variation in phenotypes arising from mutations causing ciliopathic disorders. Whalley J.P et al., 2105 (#: 2541W)
Concentrating on the samples from the Ciliopathies Exome Sequencing Initiative with causative mutations in CEP290 and AHI1, this poster will explore the genetics causes for the phenotypic variability exhibited.
Thursday 8th October
Convention Center, Exhibit Hall, Level 1, 12:00pm-1:00pm
Standardized analysis and sharing of genome-phenome data for rare disease research through RD-Connect's platform. S. Beltran., et al 2015 (#:1868T)
The EU FP7-funded RD-Connect project, in collaboration with NeurOmics and EURenOmics, is building a platform to harmonise and securely integrate clinical data with biosample and -omics data. The genomics side of the platform already includes over 360 NGS exomes linked to detailed phenotypes stored in PhenoTips using the Human Phenotype Ontology. The platform developers at CNAG, Spain will be on-hand to answer questions about the RD-Connect platform and future plans.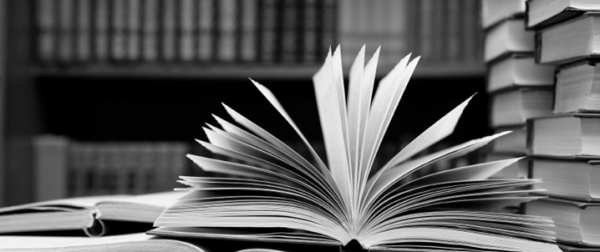 Journal of Neurology
Bansagi B et al., 2015
Aminoacyl-tRNA synthetases (ARS) are essential enzymes which are involved in the translation of the genetic code by attaching amino acids to their cognate tRNAs during protein synthesis. Mutations in the ARSs have been implicated in the pathomechanism of Charcot–Marie–Tooth -2 (CMT2), the axonal form of Charcot–Marie–Tooth disease (CMT), which is characterised by decreased action potentials indicating primary axonal damage. Most mutations are missense amino acid substitutions leading to dominant CMT phenotypes. Alanyl–aminoacyl-tRNA synthetase (AARS) consists of 21 exons and encodes 968 amino acids and has been implicated in causing CMT phenotype. AARS exon 8, which contains the p.(Arg329His) variant, has a highly methylated CpG site and is considered to be a mutational hot spot. To date only six families have been described in the literature with dominant missense mutations in the alanyltRNA synthetase (AARS, MIM#601065) leading to clinically heterogeneous phenotypes. In this paper by Bansagi et al., which is authored by RD-Connect Coordinator Hanns Lochmüller, a cohort of a further six families originating from the United Kingdom and Ireland with dominant AARS-related neuropathies is reported. The phenotypic manifestation was distal lower limb predominant sensorimotor neuropathy but upper limb impairment with split hand deformity occasionally associated. Nerve conduction studies revealed significant demyelination accompanying the axonal lesion in motor and sensory nerves. Five families have the c.986G>A, p.(Arg329His) variant, further supporting that this is a recurrent loss of function variant. The sixth family, of Irish origin, had a novel missense variant, c.2063A>G, p.(Glu688Gly). Collectively, the authors discuss these findings and the associated phenotypic heterogeneity in these families, which expands the clinical spectrum of AARS-related neuropathies.
The Lancet, Neurology
Jacobi H et al., 2105
SCA's are the largest group of this hereditary, progressive, degenerative and often fatal neurodegenerative disorder. There is no known effective treatment or cure. As potential treatments for these diseases are being developed, precise knowledge of their natural history is needed. In this longitudinal cohort study (EUROSCA), we enrolled men and women with positive genetic testing for SCA1, SCA2, SCA3, or SCA6 and with progressive, otherwise unexplained ataxia who were aged 18 years or older from 17 ataxia referral centres in ten European countries. Patients were seen every year for 3 years and at irregular intervals thereafter. The primary outcome was the scale for the assessment and rating of ataxia (SARA), and the inventory of non-ataxia signs (INAS). We used linear mixed models to analyse progression. A total of 526 patients were recruited into the study. Collectively, analysis provided quantitative data on the progression of the most common spinocerebellar ataxias based on a follow-up period that exceeds those of previous studies. Our data could prove useful for sample size calculation and patient stratification in interventional trials. NeurOmics partner, Thomas Klockgether, is the clinical coordinator for the EUROSCA study and leads the NeurOmics workpackage on deep phenotype analysis in pre-symptomatic and symptomatic NDD/NMD patients.
Nature Reviews Nephrology
Nicolaou N et al., 2015
Congenital anomalies of the kidney and urinary tract (CAKUT) comprise a spectrum of structural abnormalities of the kidney and urinary tract that occur in 1:500 foetuses and cause death early after birth in 1:2000 live-born children. The CAKUT spectrum encompasses absence of kidneys (renal agenesis), hypoplasia (reduced number of nephrons) malformed cystic kidneys (multicystic dysplasia) double renal collecting system, and abnormalities of the tracts, which connect the kidneys with the bladder (ureters). CAKUT constitutes the major cause of end-stage renal disease in children, which is a devastating disease with a major impact on growth, maturation, and disturbed cognitive development. Patients become dependent on chronic dialysis and/or transplantation and have a poor life expectancy. Therefore, knowledge of the causes of CAKUT and the identification of reliable prognostic biomarkers is essential for early and correct diagnosis, prediction of the risk for progressive disease, and the development of personalized therapies to protect the function of the kidney. In this paper, EURenOmics partner, Nine Knoers (University Medical Centre Utrecht), who leads the work package on Congenital Abnormalities of the Kidney and Urinary Tract, and her team, describe the current knowledge regarding the genetic susceptibility underlying CAKUT and the approaches used to investigate the genetic basis of CAKUT. Also discussed is the associated environmental risk factors and epigenetic influences on CAKUT and the challenges and strategies used to fully address the involvement and interplay of these factors in the pathogenesis of the disease.
Full text:
Bansagi B, Antoniadi T, Burton-Jones S, Murphy SM, McHugh J, Alexander M, Wells R, Davies J, Hilton-Jones D, Lochmüller H, Chinnery P & Horvath R (2015). Genotype/phenotype correlations in AARS-related neuropathy in a cohort of patients from the United Kingdom and Ireland. Journal of Neurology 262, 1899–1908
Jacobi H, Tezenas du Montcel S, Bauer P, Giunti P, Cook A, Labrum R, Parkinson MH, Durr A, Brice A, Charles P, Marelli C, Mariotti C, Nanetti L, Panzeri M, Rakowicz M, Sulek A, Sobanska A, Schmitz-Hübsch T, Schöls L, Hengel H, Baliko L, Melegh B, Filla A, Antenora A, Infante J, Berciano J, van de Warrenburg BP, Timmann D, Szymanski S, Boesch S, Kang JS, Pandolfo M, Schulz JB, Molho S, Diallo A & Klockgether T (2015). Long-term disease progression in spinocerebellar ataxia types 1, 2, 3, and 6: a longitudinal cohort study. The Lancet, Neurology, In Press
Nicolaou N, Renkema KY, Bongers EM, Giles RH & Knoers NV (2015). Genetic, environmental, and epigenetic factors involved in CAKUT. Nature Reviews Nephrology, In Press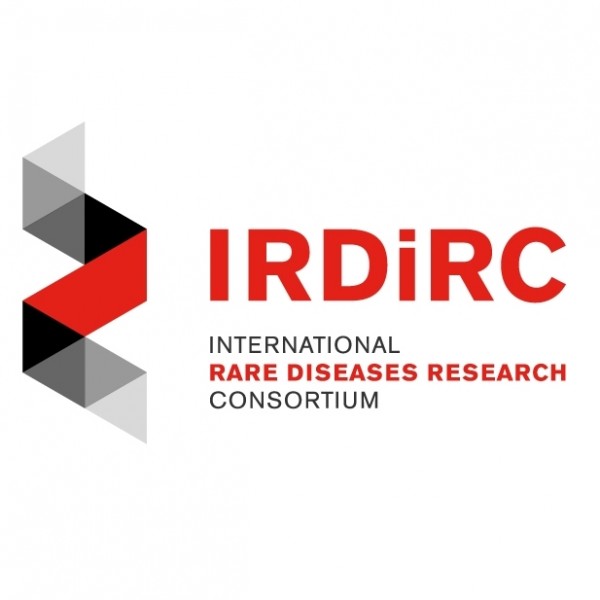 RD-Connect's international charter of principles for sharing bio-specimens and data receives the International Rare Diseases Research Consortium (IRDiRC) Recommended label
The International Charter of principles for sharing bio-specimens and data, together with the template for general Material Transfer Agreement (MTA) and Data Transfer Agreement (DTA), constitutes an important enabling tool to improve the governance and audit of sharing data and specimens across multiple international settings. The importance of this document has recently been recognised by the IRDiRC Executive Committee who awarded the charter 'IRDiRC Recommended' status. The 'IRDiRC Recommended 'label is a quality indicator which is used to highlight key resources which, if used more broadly, may accelerate the pace of discoveries and novel treatments for rare disease patients. Other IRDiRC Recommended endorsed resources include Orphanet, the reference portal for rare disease information (associated partners in RD-Connect). Further information about IRDiRC Recommended including the application process and application form can be found here.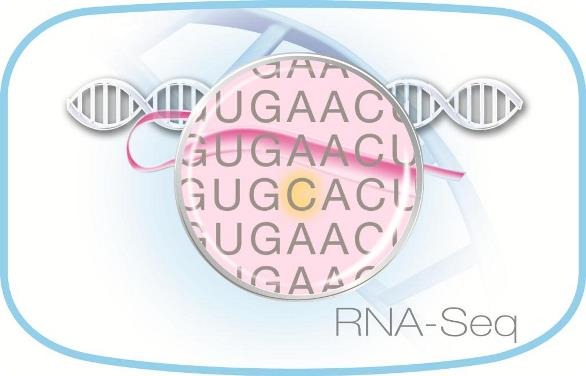 Report from the BioSB RNA-seq data analysis course: a participant's perspective
A total of 32 participants, including RD-Connect, Neuromics and EURenOmics members, attended the three-day RNA-seq data analysis course which was organised by the BioSB research school and RD-Connect partner Peter-Bram 't Hoen (LUMC) earlier this month. Overall, the course aim was to provide participants with an overview of the principles of RNA seq analysis and tools. The first two days focused on the provision of a general overview of RNA-seq including a lecture about biases, quality control issues and statistical tests which are extremely important for both research planning and interpretation of results. Participants were then provided with practical questions to complete in silico, and with a USB drive installed with the necessary software to continue with data processing in their home laboratories. During the final day, discussions focused on advanced topics such as single cell analysis and direct RNA sequencing.
Overall, this course provided practical guides and pointers to the analysis of my RNA-seq data from congenital myasthenia patients. It was a challenging course requiring some prior understanding of bioinformatics, and I particularly valued the opportunity to interact with other participants engaged in similar research activities. The course is given every year and I would highly recommend this course to colleagues working with RNA-seq data.
~ Yoshiteru Azuma, NeurOmics post-doctoral fellow (Newcastle University)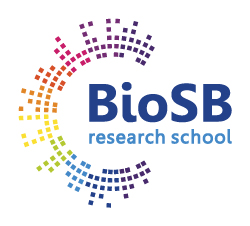 Managing and Integrating Information in the Life Sciences - attend the course starting 30 November!
The amount of Life Science data available in the public domain is a vast and growing resource for bioinformatics research. There are, for example, over 20 million papers in PubMed and over 1600 biological databases. In many cases finding and applying the information from these resources is far from trivial. In the Managing and Integrating Information in the Life Sciences course, coordinated by Katy Wolstencroft (Leiden Institute of Advanced Computer Science) and RD-Connect partner Marco Roos (Leiden University Medical Center), participants will learn about new techniques for working with these distributed resources, including using the Semantic Web, Linked Data and scientific workflows. It will also focus on methods for using or linking your own data into this large distributed web of resources.
Specifically, participants will learn how:
• the 'Linked Data' principle works and how it can be applied for 'meaningful' data integration.
• to expose your local data with rich metadata for use in other systems.
• Web Services and workflows can be used to analyse distributed data.
• to make publishable artefacts from your data for which you can get scientific credit.
This course will be of particular interest to RD-Connect, NeurOmics and EURenOmics partners wishing to gain further knowledge about linking biobank and registry data together. The challenges and hurdles involved in this were recently discussed at the Bring Your Own Data workshop in Rome, Italy in June this year.
The Managing and Integrating Information in the Life Sciences will take place at SURF in Utrecht (Netherlands) between 30th November – 4th December 2015. Further information, including registration details, can be found on the course homepage.
~ Marco Roos, Leiden University Medical Center


Registration open for RD-Connect workshop at the BioMedBridges Symposium
The symposium Open bridges for life-science data – to be held on 17-18 November 2015 on the Wellcome Trust Genome Campus in Hinxton near Cambridge, UK – will provide an opportunity for the big – and growing – life science data community to discuss real-life challenges connected to data sharing and interoperability in the life sciences. Topics covered include semantic technologies, translational research infrastructure, APIs and workflows, ethics and security requirements for sensitive data, and metagenomics. Conference workshops include a session for researchers on journal data policies, in which the Scientific Data team is participating. The symposium provides the perfect opportunity to network, discuss and collaborate with other like-minded individuals, including leaders in the field. RD-Connect Impact workpackage leader, Kate Bushby, will be taking part in the podium discussion on Omics and translational research. Sergi Beltran (CNAG, Barcelona), Marco Roos (LUMC, Leiden), and other RD-Connect partners will also be running a workshop on the RD-Connect platform and linked data approaches. Further information about the symposium and RD-Connect workshop can be found here.

Final Symposium; 3Gb-TEST project: Introducing diagnostic applications of '3Gb-testing' in human genetics
The 3Gb-TEST was funded by the European Union's Seventh Framework Programme with the aim of preparing the diagnostic community for the introduction of whole genome sequencing into the clinic. The latest – and final - 3Gb-TEST project meeting was held at the Leiden University Medical Center on 24th August. This one day symposium was attended by over 100 participants and included presentations on the use of whole genome sequencing in diagnostic practice including ethical and quality issues. An end of project report is being prepared and these results will be converted into roadmaps and guidelines for the implementation of whole genome sequencing into Healthcare. The aim is to continue and follow up the work to be done in a new EU project though, for example, a COST action. Further details about the 3Gb-TESTcan be found here.
~Bert Bakker, Leiden, The Netherlands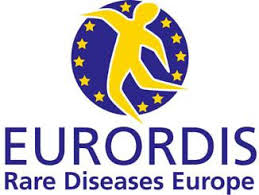 Nominations for the EURORDIS Awards 2016 are now being taken
The EURORDIS Awards, now in their fifth year, recognize outstanding accomplishments and leading work in the field of rare diseases whilst acknowledging the exceptional contributions that patient advocacy groups, volunteers, companies and policy makers make towards reducing the impact that rare diseases have on people's lives.
Kate Bushby, Professor of Neuromuscular Genetics at Newcastle University, UK, and recipient of the EURORDIS Scientific Award 2015, commented on her win,"The kind of partnerships that we're in within the rare disease field can last a lifetime. Partnerships between patients and researchers affect how we look after patients, how we do research and how we try to bring new treatments to the table. This award reflects our commitment to such partnerships now and in the future".
An individual, patient organization or company whose hard work and dedication merits recognition can be nominated before the closing date of 31 October 2015. Please refer to the nomination criteria for further information about various categories and to find out about the whole process. Winners will be announced that the EURORDIS Awards Ceremony on 23 February 2016 in Brussels.
Please contact Sharon Ashton (sharon.ashton[at]eurordis.org) if you have any questions about the process.
~ Sharon Ashton, EURORDIS

Upcoming events
For further information on future events please visit the events page on the RD-Connect website.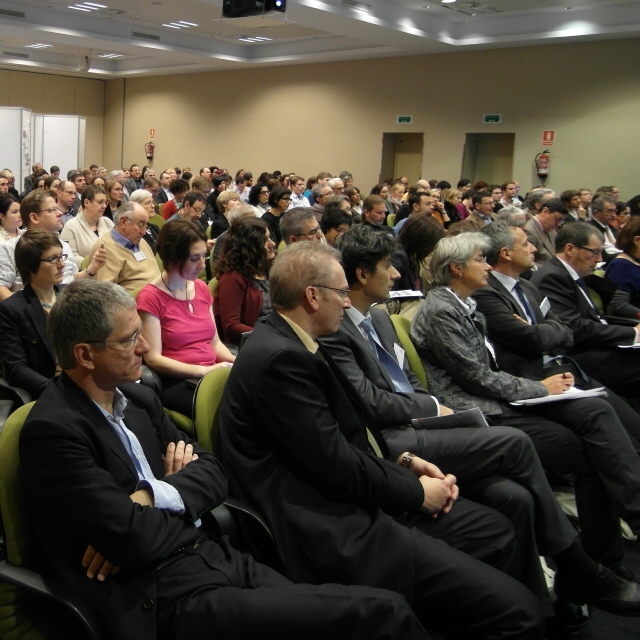 BioMedBridges Symposium: open bridges for life science data, 17-18 November 2015, Wellcome Genome Campus, Hinxton, UK
The symposium Open bridges for life-science data – to be held on 17-18 November 2015 on the Wellcome Trust Genome Campus in Hinxton near Cambridge, UK – will provide an opportunity for the big – and growing – community to discuss real-life challenges connected to data sharing and interoperability in the life sciences. Topics covered include semantic technologies, translational research infrastructure, APIs and workflows, ethics and security requirements for sensitive data, and metagenomics. Conference workshops include a session for researchers on journal data policies, in which the Scientific Data team is participating. The symposium provides the perfect opportunity to network, discuss and collaborate with other like-minded individuals, including leaders in the field. RD-Connect Impact workpackage leader Kate Bushby will be taking part in the podium discussion on Omics and translational research. Furthermore, there will be an RD-Connect workshop available for attendees.
Further information available here.
Managing and Integrating Information in the Life Sciences, 30 November - 4 December 2015, Utrecht, The Netherlands
This course introduces modern techniques for the management of life science data and knowledge for bioinformatics applications. After following this course attendees should be able to start creating their first applications based on these technologies or make more informed design decisions for their current application. The course is aimed at bioinformaticians who would like to learn about leading-edge data and knowledge integration solutions.
Course objectives:
1.how the 'Linked Data' principle works and how it can be applied for 'meaningful' data integration.
2.how to expose your local data with rich metadata for use in other systems.
3.how Web Services and workflows can be used to analyse distributed data.
4.how to make publishable artefacts from your data for which you can get scientific credit.
RD-Connect partner, Marco Roos from LUMC Leiden, is a confirmed speaker and coordinator alongside, Katy Wolstencroft, Jesse van Dam, Frank van Harmelen, Paul Groth and Egon Willighagen
Further information about registration is available here
TREAT-NMD Alliance Bi-Annual Translational Sciences Conference. December 6 - December 8, Washington D.C., USA
This conference will be a fantastic opportunity for patients, academics, clinicians, patient registry curators and industry representatives, to get together to network, learn and exchange ideas about translational research.
RD-Connect will be speaking about the role of neuromuscular registries in -omics research and the wider RD-Connect project.
Further information is available here
EMA workshop on pre-licencing activities
In collaboration with EMA, E-Rare will organize a workshop dedicated to Interactions between EMA and RD researchers on pre-licensing activities. The workshop will take place on the 9 of March 2015 in Barcelona, Spain, before the official start of the RE(ACT) meeting. It will be open to all researchers and interested stakeholders.
The program will include 4 sessions:
• Pre-licensing activities of EMA with the presentation of relevant EMA services (COMP, SAWP, PDCO, CAT)
• Orphan designation and incentives for researchers including information on how to submit OD and Protocol assistance – how it works
• Lessons learnt from Horizon 2020 success stories on obtaining an OD
• Face-to-face meetings with EMA officers – session dedicated to researchers that already prepared a draft submission package for OD or protocol assistance.
The places for face-to-face meetings with EMA officers are limited so if you would like to participate, please send an email to Juliane Halftermeyer (juliane.halftermeyer[at]agencerecherche.fr) for further details.
RE(ACT) Congress 2016
Registrations are open!
It is a pleasure to announce the 3rd international congress on research of rare and orphan diseases to be held at the Crowne Plaza Barcelona – Fira Center in Barcelona, Spain, from 9th to 12th March 2016 a superb setting for stimulating learning, exchanges and networking. This congress is jointly organized by the Blackswan Foundation and E-Rare.
The conference sessions will explore issues and cutting-edge technologies that affect many adult and pediatric conditions. The following topics are to be discussed:
• Drug repositioning and personalized medicine
• NGS and undiagnosed rare diseases
• Pathophysiology
• Bringing treatments to the clinic
• Neurological diseases
• Patients and research
A copy of the full program is available here
Our aim is to promote research on rare and orphan diseases among the general public, industry and policymakers as well as to provide a forum for researchers to meet and pool their knowledge. The underlying objective is to tackle the key issues that need to be addressed if we are to see new and promising therapies and treatments rapidly delivered to patients all around the world.
This will also help to further understanding of other more common diseases and to encourage clear insights from the scientific community in universities and industry.
The congress will bring together world leaders and young scientists from stem cell, cell biology, gene therapy, human genetic, or therapeutic applications to present state-of-the-art research, to discuss results and to exchange ideas.
Early registrations are open until the 31st October 2015
Further information about the RE(ACT) conference can be found here

Why did I get this email?
You received this email because you are associated with RD-Connect, EURenOmics or NeurOmics or because you signed up online. We will send out around one email per month with news of relevance to these projects and to IRDiRC. If you don't want to receive any further newsletters, you can unsubscribe using the link below. If you're reading this online or if it was forwarded by a friend, you can sign up to future editions here.