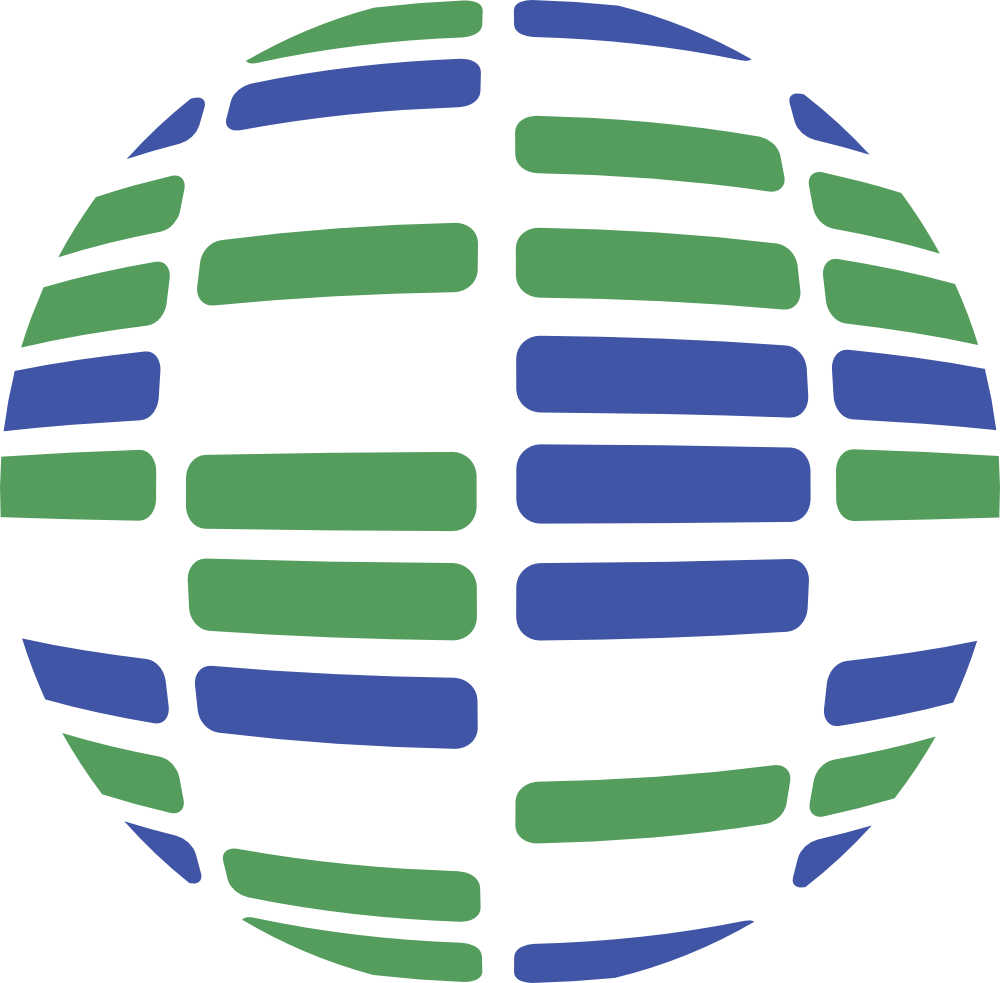 RD-Connect, NeurOmics and EURenOmics: highlights of the year



RD-Connect, the global research and infrastructure resource for rare diseases (RDs), has just passed its four-year mark. During the past year, the project has made significant progress towards its goals. Read the full Year 4 summary online here.
The integrated RD-Connect platform links up omics and clinical data with data from biobanks and patient registries. The suite of online bioinformatic tools allows for quick analysis of genomics data and linking them to Human Phenotype Ontology (HPO)-coded phenotypic profiles.
The genomics platform now contains over 1000 whole exomes and genomes submitted by the original partner projects NeurOmics and EURenOmics and now a number of other sources. The number of projects submitting data is rapidly growing and the platform now includes data on mitochondrial, neurogenetic and other RDs. The platform expects to include several thousand datasets from new RD projects in 2017.
The genomics platform allows researchers to analyse their own data as well as data submitted by others. To identify disease-causing genetic variants, users can analyse individuals and whole families, apply search filters and access further details on the variants of interest. A new update allows individuals to be found who have a mutation in a specific gene. This not only helps compare patients and confirm the gene discovery, but can also be helpful for basic researchers interested in a particular gene.
The genomics platform has already contributed to the discovery and publication of several RD genes. A straightforward, secure registration process allows researchers around the world to carry out research on the platform free of charge.
Linking biobank and patient registry data across resources and making registry data FAIR (Findable, Accessible, Interoperable and Reusable) is one of the major focuses of RD-Connect. When data are machine readable at the source, their analysis can be automatized and questions can be asked across biobanks and registries. Recognising the importance of this approach, RD-Connect, ELIXIR and BBMRI have developed a comprehensive cross-project data linkage plan. RD-Connect is developing a toolkit for new registries including advice on interoperability aspects and software solutions for patient registries. In addition, it offers workshops on interoperability and a hackathon on the technical aspects of FAIR data point creation.
To facilitate RD research, RD-Connect has developed ID-Cards, a catalogue of patient registries and biobanks; and the Sample Catalogue, providing access to records of individual biosamples. In 2016, the data from EuroBioBank, which has become the de facto biobank network of RD-Connect, were imported and integrated with the ID-Cards and the platform. This major achievement will be followed by integration of further biobanks. To ensure data quality, future biobanks will be evaluated by the RD-Connect Panel of Biobank Assessment.

Ethical, legal and social issues (ELSI). The users of the RD-Connect platform are required to sign the Code of Practice based on legal requirements, ethical principles as well as patient and scientific needs. In addition, a practical guide supports scientists in setting up collaborative projects across national borders. RD-Connect and BBMRI have also prepared guidance for researchers on the new EU General Data Protection Regulation (GDPR) and will develop a Code of Conduct related to it.

Patient involvement. The RD-Connect Patient Advisory Council and Patient and Ethics Council, managed by EURORDIS, include patients' perspective and guidance in the project. The Patient Advisory Council engages now with each of the RD-Connect technical work packages and is working on the new "For Patients and Families" section on the RD-Connect website. Patient involvement extends beyond RD-Connect: patient representatives engage in initiatives such as the EU Platform on Rare Diseases registration and the BBMRI stakeholders' forum.
RD-Connect is a flagship project of the International Rare Diseases Research Consortium (IRDiRC) and works closely with the ESFRI infrastructures, particularly BBMRI and ELIXIR, and will support the European Reference Networks (ERNs) in sharing research-related clinical, biosample and omics data.
Having become a key player in the RD genomics field, this year RD-Connect will focus on encouraging new projects to use the platform, enabling data linkage across patient registries and the full launch of the sample-level catalogue for biosamples, which will create exciting new opportunities for the RD research community. For more details, check the most recent RD-Connect publishable summary.

NeurOmics and EURenOmics, the major partner projects of RD-Connect, are in their final year. At the end of 2016, each project submitted the annual progress reports to the European Commission emphasising their main achievements since the beginning of the projects.

The great success of NeurOmics has not been just about excellent science but is also a result of a strong collaborative approach to tasks, best practice and data sharing between partners from across the project and a commitment to extending this to the wider rare-disease community.
Using one single sequencing centre, NeurOmics partners have already undertaken whole exome and whole genome sequencing of around 950 patient and family member samples at deCODE in Iceland. Using the sequence analysis tools provided by our deCODE partners as well as other pipelines including RD-Connect's platform the project has now identified over 100 new genes, 69 of which have been published. Further candidate genes are being validated.
Deep-phenotype information for all the patients has been collected and recorded systematically using PhenoTips. The system uses HPO allowing data to be standardised across systems to then be included and shared through PhenomeCentral. NeurOmics partners improved the coverage of the HPO for neuromuscular and neurodegenerative diseases through an intensive 3 day consultative workshop.
All -omics data generated in NeurOmics is shared in a controlled and secure manner via the RD-Connect platform where it can be analysed and searched by registered users across the rare-disease field. Where appropriate, raw data is also deposited in the European Genome-phenome Archive (EGA) where access can be requested via a NeurOmics data-access committee.
As well as DNA sequencing and analysis, RNAseq has also been carried out at deCODE and revealed possible candidate genes that may determine symptom severity in a cohort of genetically homogenous Bulgarian congenital myasthenic syndrome patients. Disease modifiers are being uncovered in other conditions too whilst details of disease pathomechanisms have been revealed across the project including in Huntington's disease.
To increase the capacity for therapeutic trials, the Care and Trial Site Registry (CTSR) was expanded by NeurOmics together with Freiburg to include neurodegenerative conditions in addition to neuromuscular. The CTSR now has 337 sites in 51 countries and 81 of these see neurodegenerative disease patients. Around 67000 patients are seen across these 337 sites providing an invaluable resource to those conducting feasibility studies and seeking sites to carry out clinical trials.
NeurOmics funding and research have developed new, targeted next-generation sequencing (NGS) panels designed for ataxia, hereditary spastic paraplegias, neuromuscular diseases (NMD) and SMA/LMND and used to sequence ~700 patients from partners across the project.
NeurOmics has successfully collected samples from across the conditions covered for biomarker analysis. This is a significant part of the project and over 1500 samples have been collected for validation of existing and identification of new biomarkers in neuromuscular and neurodegenerative disease.
Combined -omics approaches in animal models and generation of human induced pluripotent cells have helped to identify how some proteins modify the severity of some of the conditions included in NeurOmics. In the search for targeted therapies, antisense nucleotide (AON)-mediated exon skipping is being explored in neurodegenerative and neuromuscular mouse models.

The EURenOmics project is now in its 5th and final year and can already look onto a number of achievements applying high-throughput technologies in the field of rare renal diseases. It continues close collaboration with RD-Connect and NeurOmics, especially in the advancement of the human phenotype ontology (Köhler et al.) and standardization of ethical aspects, such as consent procedures, in collaborative rare disease research (Gainotti et al.).
Within the field of rare kidney diseases, the project focuses on steroid-resistant nephrotic syndrome (SRNS), membranous nephropathy (MN), tubulopathies, complement disorders and malformations of the kidney and urinary tract (CAKUT). Exome sequencing performed in 186 families contributed to the discovery of 11 novel SRNS genes, 2 tubulopathy genes, 3 complement disease genes, 11 new genomic rearrangements in complement disorders, and 4 CAKUT genes. Numerous candidate disease genes are undergoing functional characterization. In parallel, targeted next generation sequencing assays capturing all known genes within a disease group have been developed for glomerular (34 genes), tubular (44 genes), complement diseases (13 genes) and CAKUT (two panels, 208/388 genes). So far, panel sequencing has been applied in 2871 cases, identifying disease causing mutations in 21% of the SRNS, 49% of the tubulopathy, 40% of the aHUS and 6% of the CAKUT patients. Members of the consortium have contributed to several genome wide association studies (GWAS) on membranous nephropathy (Sekula et al., Cui et al.), tubular magnesium handling (Corre et al.), and diabetic albuminuria (Teumer et al.).
The integration of patient databases and advances in gene diagnostics has allowed deep phenotyping and genotype-phenotype association studies in the largest cohorts of genetically classified patients assembled to date (e.g., WT1 and ADCK4 glomerulopathy, Schimke syndrome, Dent disease, Bartter syndrome, familial hypercalcemic hypocalciuria, renal Fanconi syndrome, tubulointerstitial kidney diseases, C3-associated aHUS). Recent publications detail cohorts of membranous nephropathy (Kanigicherla et al.), Bardet Biedl Syndrome (Forsythe et al), and Dent's Disease (Blanchard et al).
Several novel model systems have been established, such as the 1st mammalian cell-based assay of thiazide-sensitive NaCl cotransporter activity for studies on Gitelman syndrome (Valdez-Flores et al.), a novel mouse model of renal involvement in methylmalonic aciduria (Forny et al.), or WNT genes in later embryonal nephrogenesis and tubulogenesis (Nagy et al.).
Overall, the consortium's publication activity reached a record high with 69 peer-reviewed articles in its fourth project year, which can be found on the EURenOmics website and twitter account.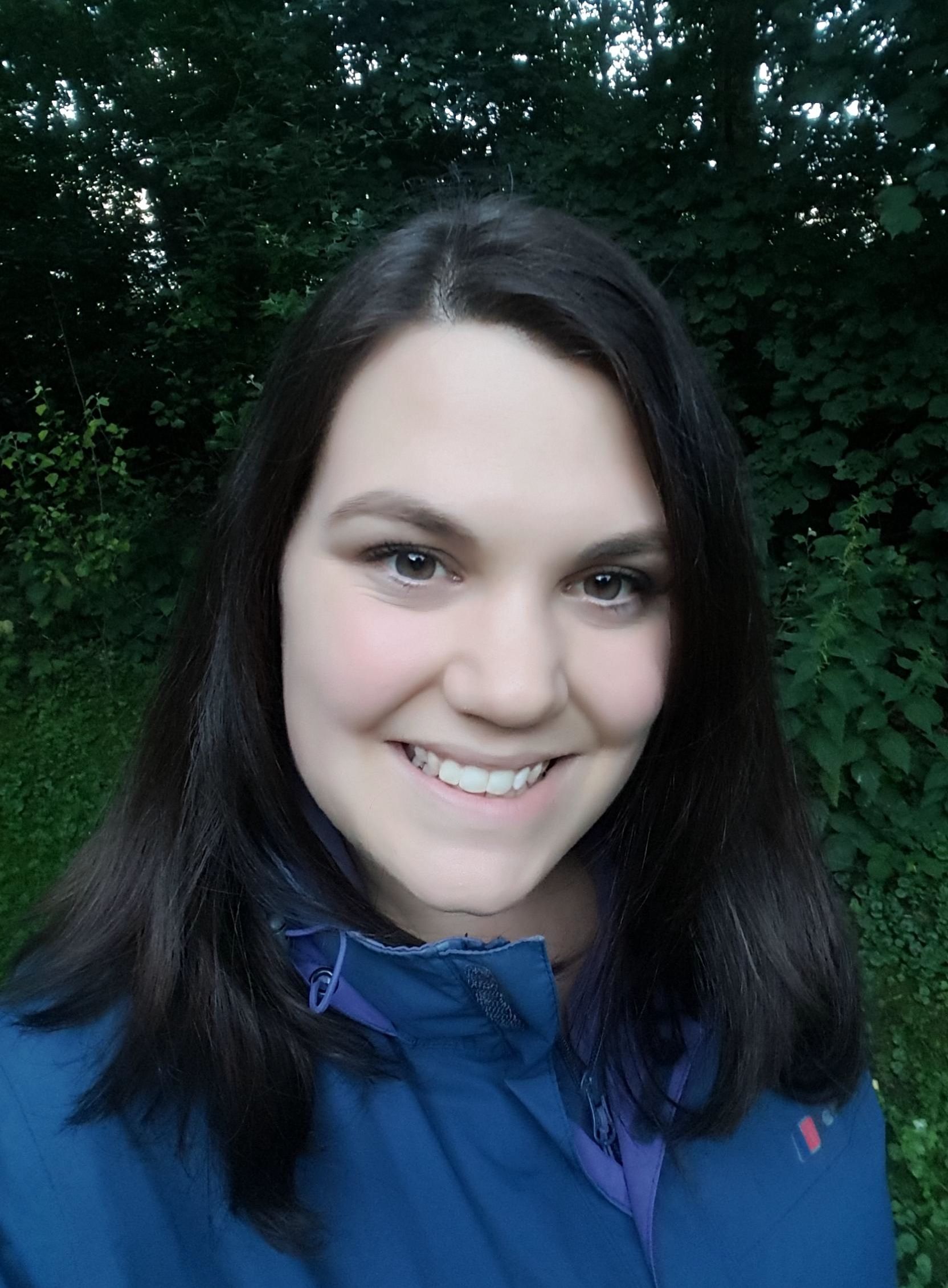 New RD-Connect Project manager
As of January 2017 Emma Heslop has left the role of RD-Connect project manager to move onto a new role within the team in Newcastle. Libby Wood is now in post as Emma's replacement. The whole RD-Connect consortium is grateful for the hard work and time Emma has given to the project and wish her well in her new role. Emma can still be contacted at the same email address.
Libby studied Molecular Biology (Bsc) at Manchester University and has been working within the John Walton Muscular Dystrophy Research Centre at Newcastle University since 2012. Working closely with the TREAT-NMD network, she has been responsible for the coordination and management of patient registries for rare inherited neuromuscular conditions, she has also been involved in the communication, coordination and management of national and international clinical research studies.
Within RD-Connect, Libby will be responsible for leading the strategic development and delivery of the project to ensure the deliverables and objectives are achieved.



Registration for the Berlin joint project meeting is open!



Registration for the joint RD-Connect, NeurOmics and EURenOmics Annual meeting in Berlin is now open.
The RD-Connect meeting will take place on the 1st and 2nd of May 2017 and will be held back-to-back with the joint NeurOmics and EURenOmics final meetings, on the 4th and 5th of May.
On Wednesday 3rd of May the three projects will host a joint Outreach Day, which will include sessions dedicated to key cross-cutting topics in rare disease research: data sharing, diagnostics and therapy. The event will bring together patients, policy makers, researchers and pharma companies to create a great opportunity for discussion.
We hope that many of you can join us on the 1st - 3rd May 2017 for the annual meeting and Outreach Day and we look forward to seeing you there!
The registration deadline is 24th February 2017. To register, please click here.

Rare disease day
Each year on the last day of February, the Rare Disease Day takes place to raise awareness about rare diseases and their impact on patients' lives. The campaign targets the public, policy makers, public authorities, industry representatives, researchers, health professionals and anyone who has a genuine interest in rare diseases. Since its launch in 2008, thousands of events have taken place throughout the world reaching hundreds of thousands of people and resulting in a great deal of media coverage.
There are 7 different ways in which you can participate in the Rare Disease Day, such as organizing or registering an awareness raising event, Raising and Joining Hands to show your solidarity, telling your rare disease story and joining Rare Disease Day on social media.
To learn more about the Rare Disease Day, watch the campaign's video and visit www.rarediseaseday.org.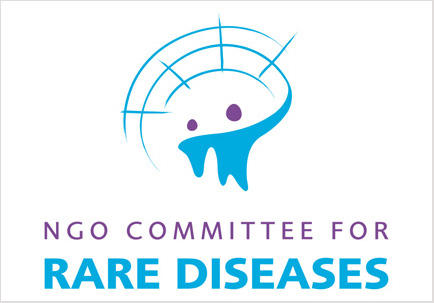 United Nations inaugurates the NGO Committee for Rare Diseases
The NGO Committee for Rare Diseases was inaugurated at the end of 2016 at the headquarters of the United Nations (UN) in New York. This is a major step to address the rare disease challenges on a global scale.
The NGO Committee for Rare Diseases is a global, multi-stakeholder initiative focusing on rare diseases. They aim to increase visibility of rare diseases at the global level, extend and share knowledge about rare diseases and their unmet needs, create a global platform to connect NGOs involved in rare diseases, promote international collaborations for rare diseases, and make rare diseases a global priority in public health, research and medical and social care policies.
The NGO Committee for Rare Diseases was formed thanks to the efforts of the Ågrenska Foundation and EURORDIS, which aimed to increase global political recognition of rare diseases. They have shown that the objectives of the rare diseases community align with the UN's Sustainable Development Goals (SDGs), which aim at improvement of people's lives including the vulnerable groups, such as the rare disease patients. The SDGs address various issues relevant for rare disease patients - particularly health, education, employment, gender equality, discrimination, as well as the economic and financial consequences of rare diseases.
The Committee was approved by the UN in 2014 and initiated in 2015 under the umbrella of the Conference of NGOs with Consultative Status to the United Nations Economic and Social Council (CoNGO). CoNGO – formed by the community of committed non-governmental organizations (NGOs) across borders – is the primary support and platform for a civil society, and fully participates with the UN in decision-making and activities.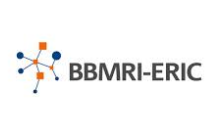 Engagement Officer Vacancy at BBMRI-ERIC
BBMRI-ERIC has opened a vacancy for an Engagement Officer at The Central Executive Management Office of BBMRI‐ERIC in Graz, Austria. The post holder will be responsible for stakeholder issues related to BBMRI‐ERIC in close interaction with the Director General and the Chair of the Stakeholder Forum.
The pan‐European Biobanking and Biomolecular resources Research Infrastructure is a distributed bio‐medical and life science infrastructure for sustainable storage and dissemination of biobanked samples and associated data in Europe. On 22 November 2013, BBMRI was officially awarded the Community legal framework for a European Research Infrastructure Consortium (ERIC). This specific legal form is designed to facilitate the joint establishment and operation of research infrastructures of European interest. BBMRI‐ERIC will provide access to the collections of partner biobanks and biomolecular resources, their expertise and services on a non‐economic basis.
BBMRI‐ERIC is an inclusive, equal‐opportunity employer offering attractive conditions and benefits appropriate to an international research organization. Further information on the aims, mission, governance, and statutes of BBMRI‐ERIC can be found at www.bbmri‐eric.eu.
For more details see the vacancy note.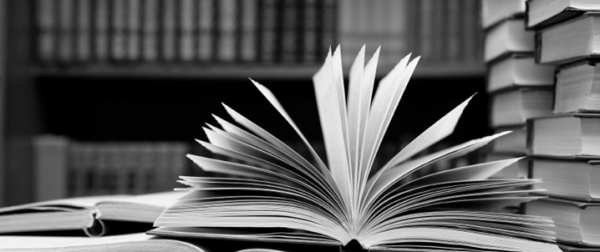 EURenOmics: The Uromodulin Gene Locus Shows Evidence of Pathogen Adaptation through Human Evolution
Ghirotto S, et al., (2016)
Journal of the American Society of Nephrology
EURenOmics partners from Zurich, Switzerland collaborated in an unusual genomic study with an evolutionary angle. The researchers examined changes of the uromodulin (UMOD) gene in 156 human populations, eight ancient human genomes, and in primate genomes to determine why a particular UMOD variant associated with salt-sensitive hypertension and chronic kidney disease in the general population has remained prevalent. The study found that the risk allele did not follow the ancestral susceptibility model observed for variants associated with salt-sensitive hypertension. Rather it was correlated with pathogen diversity (bacteria, helminths) and prevalence of antibiotic-resistant urinary tract infections, substantiating a link between UMOD variants and protection against them. It appears that the UMOD ancestral allele, associated with higher urinary uromodulin levels, has been kept at a high frequency because of its protective effect against urinary tract infections. The paper continues to enlarge the groups impressive contribution to our understanding of the physiological and clinical relevance of uromodulin since the start of the EURenOmics project (see also Brunati et al., Prujim et al., Troyanov et al, Labriola et al., Olden et al., and Trudu et al.).
EURenOmics: Autophagosome-lysosome fusion triggers a lysosomal response mediated by TLR9 and controlled by OCRL
De Leo M, et al., (2016)
Nature Cell Biology

AND
EURenOmics: Impaired Lysosomal Function Underlies Monoclonal Light Chain-Associated Renal Fanconi Syndrome
Luciani A, et al., (2016)
Journal of the American Society of Nephrology
Two groups examining very different kidney diseases have shed light on the central role of lysosomes in the function of the renal tubule. These organelles are small vesicles filled with an array of enzymes and perform a number of functions within normal cells including waste disposal and secretion. De Leo et al. report novel findings on their role in Lowe syndrome - a rare genetic renal disease that causes kidney, eye and brain defects in boys. EURenOmics partners from the Universities of Zurich, Leuven and Manchester collaborated to discover that in the disease lysosomes were unable to clear up vesicles with internal cell debris (autophagosomes), which consequently accumulated in kidney cells. Based on this finding, they also identified selective agonists that restored the autophagic flux in cells from Lowe syndrome patients, which may be a first step to discovering a treatment to ameliorate this devastating disease.
Luciani et al. investigated an entirely different disease: monoclonal gammopathy, which is an age-related uncontrolled production of paraprotein by plasma cells found in adults. It often, but not always, causes renal tubular damage. EURenOmics partners from the University of Zurich report that paraproteins which induced renal tubular damage did so by accumulating in renal lysosomes which became enlarged and dysfunctional causing loss of function of tubular cells. Future studies should test whether promoting the clearance of lysosomal storage can preserve tubular cell function and therefore protect patients with monoclonal gammopathy from renal damage.
MASTR-MS: a web-based collaborative laboratory information management system (LIMS) for metabolomics
Hunter A, et al., (2017)
Metabolomics

An increasing number of laboratories and core analytical facilities around the world are developing high throughput metabolomic analytical and data processing pipelines to handle thousands of samples, often over multiple projects, collaborations and sample types. To meet their needs, the RD-Connect partners from the Murdoch University in Australia developed MASTR-MS - a downloadable and installable Laboratory Information Management Systems (LIMS) suitable for single laboratories as well as multisite networks. It comprises:
• a Node Management System that links and manages projects across one or multiple collaborating laboratories;
• a User Management System which defines different user groups and privileges of users;
a Quote Management System which manages client quotes;
• a Project Management System which stores metadata and defines all aspects of project management (including experimental setup, sample tracking and instrument analysis);
• a Data Management System to capture and store raw and processed data.
MASTR-MS is a comprehensive LIMS specifically designed for metabolomics and may be particularly useful in the field of rare disease research, which requires international multisite scientific collaborations. It captures the entire lifecycle of a sample starting from project and experiment design to sample analysis, data capture and storage. It acts as an electronic notebook, facilitating project management within a single laboratory or a multi-node collaborative environment. This software is freely available under the GNU GPL v3 licence and can be accessed from https://muccg.github.io/mastr-ms/.

Why did I get this email?
You received this email because you are associated with RD-Connect, EURenOmics or NeurOmics or because you signed up online. We will send you one email per month with news relevant to these projects and to IRDiRC. If you don't want to receive any further newsletters, you can unsubscribe below. If you're reading this online or if it was forwarded by a friend, you can sign up to future editions here.